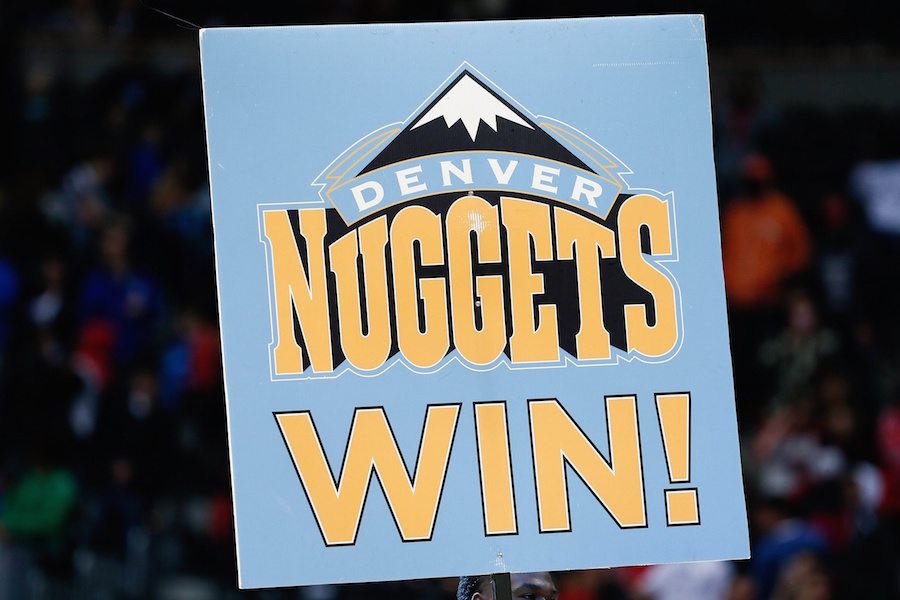 It's time the Nuggets are telling a different story.
A week ago, I wrote that draft night, at least in Denver, was a real yawner. It was the same old story. A lot of rumblings, but no storm. The Nuggets didn't necessarily draft poorly, they just didn't make a splash via a trade – and that is what Denver wanted.
And so, for nearly a week, Denver – the media and fans of the Nuggets – have deemed draft night a colossal failure. But as fellow MHS'er Will Petersen pointed out on Tuesday, we should probably pump the brakes just a bit; after all, it's only "halftime." The Nuggets still have time to flip this script. So what if draft night didn't produce a lot of excitement? Come Saturday, Tim Connelly and GM Arturas Karnisovas can all but erase the memories of last Thursday night. Connelly and Karnisovas can still land a free agent that excites the locals.
But the pressure to do so is mounting.
Without dissecting specific trades – say, the chance to land Jimmy Butler, the ongoing Kevin Love saga, or "whatever happened with Eric Bledsoe?" – there are two criticisms of the Nuggets front office that can be addressed on Saturday: 1) They haven't pulled off a significant acquisition; 2) While their discovered, homegrown talent is good, it may not be quite as good as they think it is.
First things first (and the thing they'll be trying to overcome tomorrow): Connelly, who has been an outstanding evaluator of young talent (along with Karnisovas of course), has yet to pull off the big "deal." In the NBA, that's half (give or take) the job. For as good as some of Connelly's "finds" have been, he hasn't hauled in a big fish by way of trade or free agency.
We're not exactly sure why that is. Thursday, Connelly said the Nuggets were on the half-yard line with regard to a trade that was in the works. So, they were close – or so we think.
But what does that mean? Were the Nuggets not willing to give up enough? Was the other team (or teams) involved simply asking for too much? Or, was there a player that someone wanted, but the Nuggets were unwilling to part with that lone piece of the puzzle. Most everyone agrees that Denver's only untouchable is Nikola Jokic. But the others? Where (or with whom) was the line drawn?
Perhaps Connelly isn't a great salesperson. Perhaps that's a weakness that surfaces whenever negotiations are taking place. Or, perhaps Connelly is as sturdy as they get, and the Nuggets believe what they're offering up has a far greater value than what the guy on the other side of the table believes.
To that point, Jamal Murray is an exciting player. We can all agree on that. But we really won't know what that means currently. Will he be as good as Jimmy Butler? Steph Curry? Or perhaps Zach LaVine? The Nuggets probably think so. Other teams may not.
What about Gary Harris? Harris is a nice, steady player; there's no question. At this point, it's obvious that the Nuggets would be happy with him as a part of their future core. But do other teams view him as a core player, an important "one" in someone's "big three"? The Nuggets love Harris' athleticism and defensive abilities. Is it odd that Harris didn't receive a single vote for the NBA's all-defensive team?
Was Murray and/or Harris the difference between landing someone like Butler or Kevin Love? It's a fair question to ask.
When it comes to their own locker room, do the Nuggets know something that 29 other teams do not? Are Connelly and Karnisovas the smartest guys in the room, or are they being played for fools? To be fair, it may be years before we can fairly evaluate trades that aren't made.
Trades can still be made, but free agency is also in play as of Saturday. It's yet another chance for the Nuggets to rewrite the story of their offseason.
Then again, landing a free agent of note has yet to happen in quite some time. Why?
Are the Nuggets, who now have gobs of money to spend, unwilling to pay – or overpay – for the guy they want? Does the theory that Denver is merely a flyover city still apply? I don't think so. Players are suddenly willing to go to Cleveland. They'll go to Cleveland to play alongside LeBron James, but are they willing to play in Denver so they can play alongside Jokic? Connelly has indicated as much, but there's no proof just yet. Murray and Harris are presumably valued highly by the Nuggets, but do NBA veterans seeking a ring or up-and-comers looking to land on a young team with the potential to win down the road, envision hoisting trophies alongside Jokic, Murray or Harris? Are the big names that have surfaced in free agency rumors – Dwyane Wade, Chris Paul, et al – serious about Denver, or are we simply a bluff in a high-stakes poker game?
There are a lot of questions surrounding the Nuggets and why that headlining addition has, to date, eluded Connelly and Karnisovas. No matter the pressure that mounts, spilt milk is split milk. The woulda's, coulda's and shoulda's are all in the past.
Saturday is a new day. This script can still be flipped.