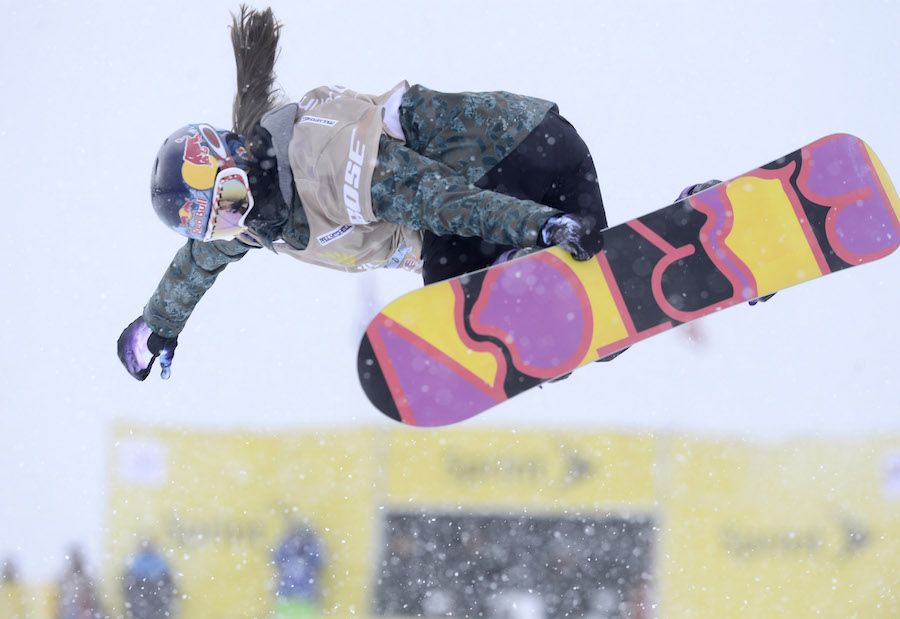 After having to drop out of the 2014 Winter Olympic Games in Sochi, Russia, Arielle Gold has a chance to bring home a medal in the 2018 Winter Olympic Games in South Korea.
The 2013 World Champion was the youngest team member on the 2014 Sochi Winter Olympics women's halfpipe snowboarding team at just age 17, but she was forced to call it quits due to injury. The 21-year-old from Steamboat Springs, Colo. almost gave up competition snowboarding due to her injury.
"For a couple years after the Olympics, I definitely was in a kind of weird funk. I think getting hurt at the Olympics was obviously not ideal and kind of put me in a weird space for the seasons after that. And then I was just not really progressing my snowboarding for a while," Gold told Steamboat Today on Jan. 13.
However, she ultimately decided that she was not ready to give up her dream and continued trying to achieve her goal of once again qualifying for the 2018 Winter Olympics.
"I decided, if I'm going to do this … I'm going to do it 100 percent, and that's what I've been doing; just doing literally everything I can think of to prepare myself for every single event," Gold told Steamboat Today.
In the 2018 Dew Tour, Gold placed third, and she would just need one more opportunity to get on to the podium in order to earn a spot on the Olympic team. At the U.S. Snowboarding Grand Prix at Snowmass, Colo., Gold performed a 1080; three full spins in the air that had only been previously completed by Kelly Clark and Chloe Kim. Although this big trick was able to impress judges, the rest of her run was not as successful and she ended up placing sixth.
"I was hoping today would have gone better to get a little more of a sure spot, but I feel good about where I'm riding and if next week goes how I'm planning for it to go, I should be fine," Gold told Steamboat Today after the run.
However, Gold stayed motivated and became one of four discretional picks for the 2018 U.S. Olympic team, competing in halfpipe snowboarding. She will once again be able to compete, and possibly win a medal to bring back to America.
"I'm just wanting to really reap the benefits of all the hard work I've put in for the past several seasons," Gold told The Denver Post on Jan. 13. "This year, things have really started clicking because I've really gotten back in the right place mentally and just focused on getting back to having fun snowboarding and getting back to really pushing myself, because that's what I enjoy: the satisfaction of pushing myself."
The 2018 Winter Olympic Games in South Korea begin on Feb. 9. Ladies halfpipe competition begins Feb. 12.