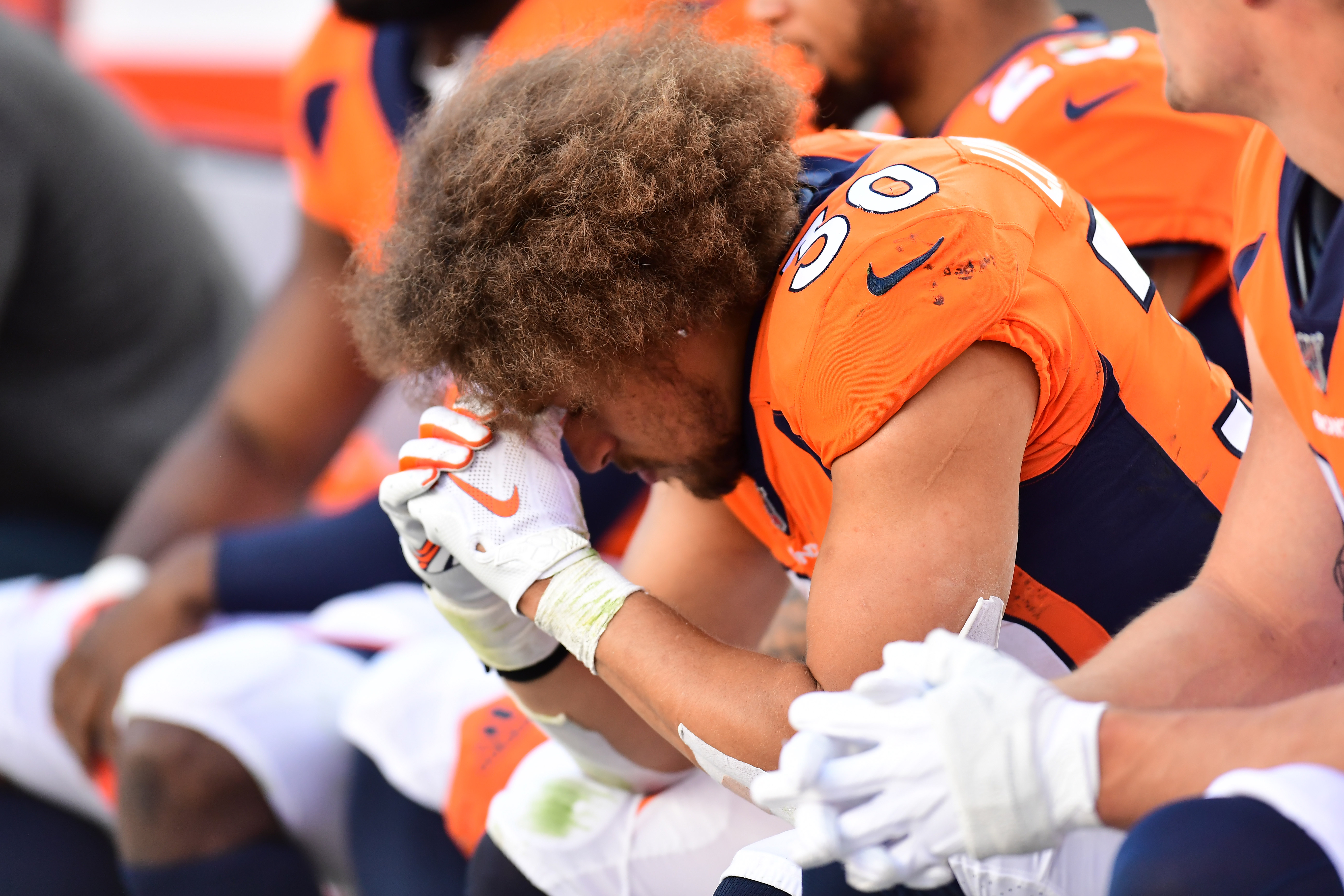 The Denver Broncos were beaten Sunday by the Jacksonville Jaguars, falling to 0-4 on the season and the nightmare start to the season continues to roll on.
For the Broncos, it's time to take a hard look in the mirror to figure out who they really are. On the latest Broncos Blitz podcast host Ronnie Kohrt goes over what went wrong, if it can be fixed and how Denver digs out of the hole they're in just to get back to .500.
The mentally challenging aspect of putting everything into the Jacksonville game, only to come up short is now a major obstacle that Denver must overcome. In the latest podcast, Kohrt talks about that dynamic and you'll hear from Noah Fant on his first career touchdown reception.
Should jobs be questioned? Who is to blame? All discussed in the latest edition of the Broncos Blitz podcast.
Click here to listen to the full Broncos Blitz podcast with Ronnie Kohrt.
You can follow Ronnie Kohrt on Twitter for more news regarding the Broncos by clicking here and catch up on latest conversations about the Broncos, or listen to the podcast below.
Click here to listen to past episodes of the Broncos Blitz podcast and access the Broncos Blitz archived vault.