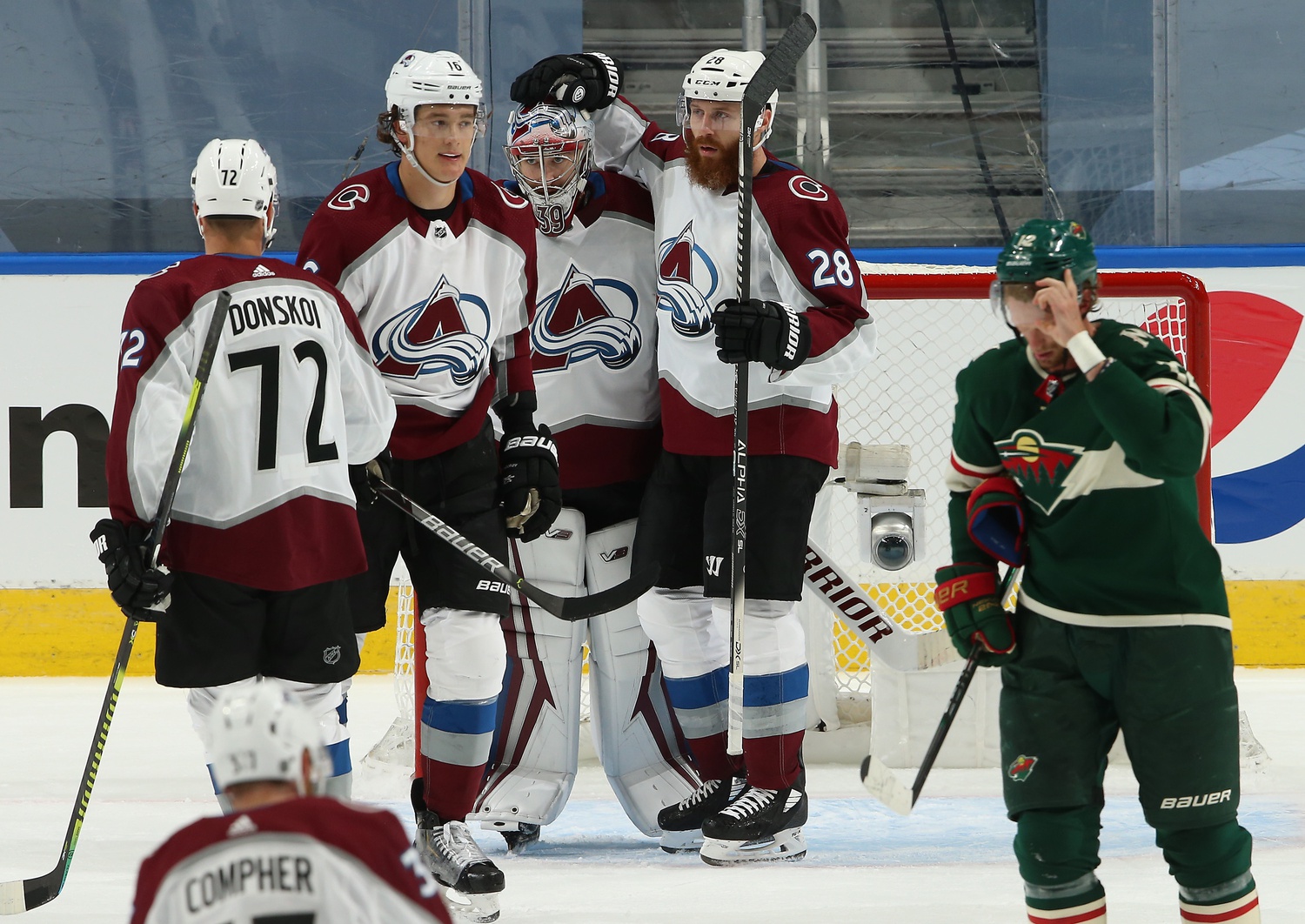 The Avs come-from-behind 2-1 victory against the Blues in Edmonton on Sunday was crucial in many ways. Heading into the third period, Colorado was trailing 1-0 against a team that has never lost in regulation when leading after 40 minutes.
A defeat would've meant the Avs would need to go 2-0 and hope the Blues lose both of their remaining games in order to obtain the No. 1 seed.
St. Louis holds all tiebreakers after having the best points percentage in the regular season. Thus, Colorado now controls its own destiny. If the Avalanche can defeat both Dallas and Vegas, it will solidify home-ice advantage throughout the first three rounds while playing the lowest-seeded team in each of the first two rounds.
"That's what good teams do they hold themselves to a high standard no matter what the game means," center Nazem Kadri said after scoring a historic buzzer-beating game-winning goal with 0.1 seconds left. "We're starting to transition into one of those teams. For us, it was a great start against a great team. We're just trying to get back into the routine of actually playing a game that means something."
As one of the top four teams in the Western Conference, the Avalanche have an automatic bid into the first round of the traditional 16-team playoffs. And because of the importance of seeding implications from the three round-robin games, the thought of slowly ramping up the intensity towards the first round of the playoffs has never been an option.
Colorado's mindset is to do whatever it takes to finish first — even if it means playing intense playoff hockey from the onset.
"I think they got to be played like playoff games," Avs coach Jared Bednar said of the round-robin. "Our goal from Day 1 was to be number one to put ourselves in the best position come playoff time. Part of that process is to get home-ice advantage."
Colorado will not have the Pepsi Center crowd behind it during a playoff run being played in an empty neutral-site stadium. But that doesn't take away from the significance of having the top seed.
"We want to take advantage of last change and all the extras that come with being the team that has the home-ice advantage," Bednar said. "We put ourselves in a position through the regular season to be in this round-robin top-4 and that is still our goal."