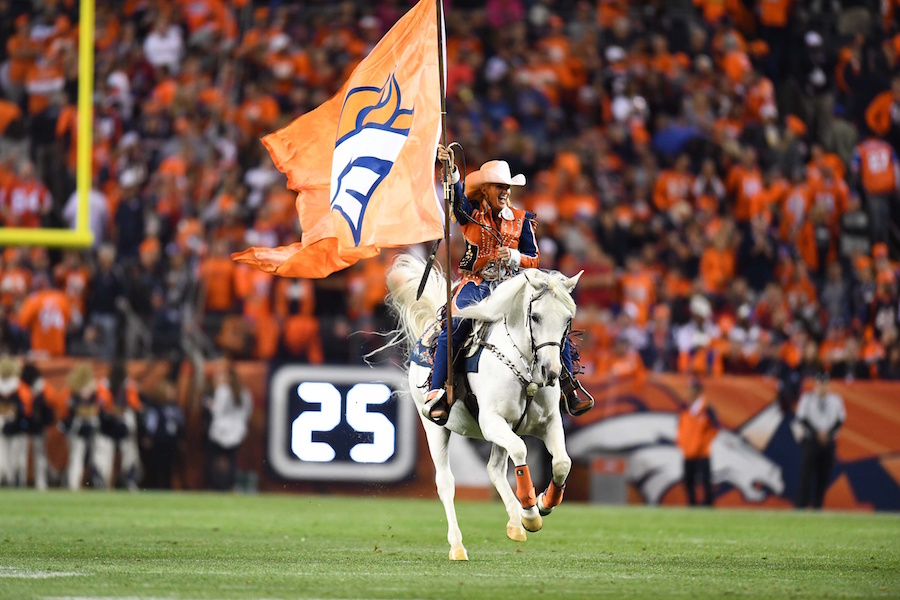 The off-season has been a hectic one for the Denver Broncos; executing trade after trade, signing high-profile names, letting All-Pros go and restructuring the roster with a single end goal in mind: to improve — dramatically — on last season's 5-11 finish.
Vastly improved? Debatable, but a playoff team? Former Broncos running back Rueben Droughns, who played Denver from 2002 to 2004, says yes.
"I think they make the playoffs this year," Droughns told 'Coach Les' of Mile High Sports AM 1340 | FM 104.7. "They'll make a strong run in the AFC West. I don't think the other teams are going to do as well as many think. Oakland has a new coach… Kansas City, quarterback-wise, he's not ready. I think Denver has a strong chance at making the playoffs."
Droughns also spoke about the Broncos' new quarterback in Case Keenum, saying, "I think Case does good," but would love to see the Broncos get Keenum some help in the draft, particularly from Saquon Barkley, the star running back out of Penn State.
"That's what the Broncos have been missing over the last couple years — a strong, strong running game — and I think [Barkley] only helps out C.J. [Anderson] in the long run."
But another name came up in conversation by Droughns, a name that many in the area will find quite familiar: Colorado's Philip Lindsay.
"I actually worked out with him in the off season, [Philip] Lindsay," Droughns said. "That's a guy who can come in and really surprise a lot of people. I think he's a good talent out of Colorado… he's coachable. He's got some good talent."
Click here to listen to the full interview with Rueben Droughns, including what he had to say about the Broncos' current running backs, how the team will perform this year, and what he predicts for his former teams, or listen to the podcast below.
Catch The Coach Les Show every weekday from 6p-8p on Mile High Sports AM 1340 | FM 104.7 or stream live any time for the best local coverage of Colorado sports from Denver's biggest sports talk lineup. Download the all-new free Mile High Sports Radio mobile app for Apple or Android.