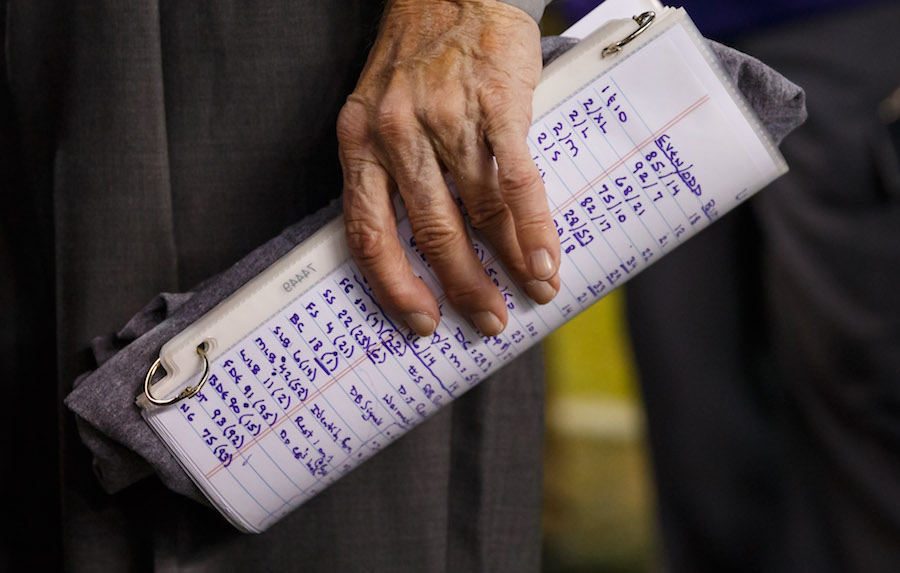 Jake Plummer uses technology to make learning football easier
*This story appears in the May issue of Mile High Sports Magazine. Subscribe here!
***
In the high-stakes NFL Draft, teams must project which college players' skills will translate to the pros. Those skills aren't simply of the physical variety. Seventh-round quarterbacks can master a playbook in weeks, while first-rounders don't fully grasp it for months, or even years. Setbacks like that can cripple a team's rebuilding process, making the mental process of the game more important than ever before.
Former Denver Broncos quarterback Jake Plummer is doing what he can to level that playing field. Working with fellow co-founder Chad Friehauf – fine quarterback in his own right during his time at the Colorado School of Mines – the duo has introduced ReadyList Pro, Friehauf's vision of a cloud-based digital playbook that may someday revolutionize how players from the pros to Pop Warner absorb the voluminous amounts of information thrown at them.
"Everybody learns differently. That's why we came up with a study playbook that can also test you as soon as you get done looking at the plays. It gives you a chance to gauge how much you're learning, immediately," Plummer explained. "You get feedback immediately, using all sorts of learning styles when you study and then test on those same styles immediately afterwards, so your coaches know where you stand."
That's the second part of the equation. The cloud-based nature of ReadyList Pro means that coaches can be alerted as soon as a player finishes a test on the playbook, allowing the coach to reinforce their message – or help instantly with any problem spots.
"We can take on as many plays as the team has – utilize their entire playbook and put it into our system," Plummer said. Coaches can then embed videos, signals and audio into each play. "The greatest part about it is that it's all in one spot. When they get done looking at the playbook and studying all their plays – knowing where to go with the ball – they go to the testing portion; you can study and then go immediately into a testing protocol to see what you've retained."
When one player isn't picking up the playbook, the entire team's practices can drag to a halt. However, if coaches knew what plays any given player was struggling with in advance, each practice session becomes more efficient and a team improves faster.
"That's kind of the whole point; it allows coaches to customize practice," Plummer said. "Your practice times can be spent more efficiently by going over the plays that you don't know, not repeating plays that everybody knows."
ReadyList Pro is already in use at the University of Louisville, where head coach Bobby Petrino called it "a key component in the learning progression in this offense." A youth version called ReadyList Youth is under development for this fall. Find out more at readylistpro.com.
***
*For more from Mile High Sports Magazine, subscribe here!