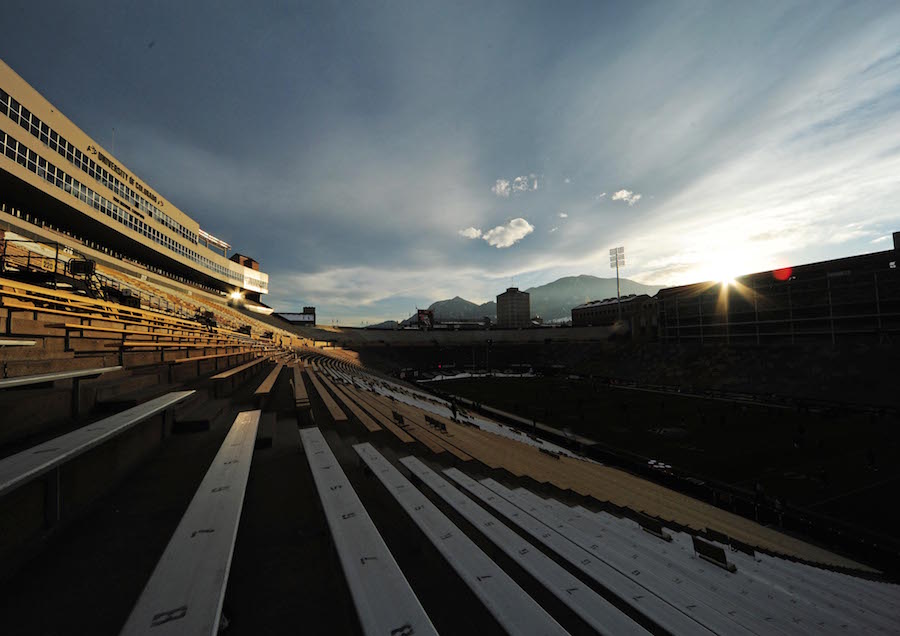 On a busy sports night in Colorado, with both the Avalanche and Nuggets in action over on Altitude and Altitude 2, there will be more than a few sets across the state that have their DVRs set for ESPN on Tuesday night. They'll be tuning in for the highly anticipated "30 for 30" documentary The Gospel According to Mac, which chronicles how faith played such an important role in Bill McCartney's building a national championship team at the University of Colorado.
Charles Johnson, the quarterback who led the Buffs to their 1990 national title, knows as well as anyone the passion "Coach Mac" had in his faith, and how it translated on the football field.
He recently joined The Nosebleed Section on Mile High Sports AM 1340 to talk about his involvement with the documentary and share some observations about the current state of Colorado football.
Johnson was asked if he thought The Gospel According to Mac could help resurge the CU fanbase and reignite the love for the Buffs that seems to have eroded over the years.
Sadly for Johnson, he's not sure that the message "remember how great things were" is enough to resonate with today's audiences. He does, however, think the documentary can play one very important role in helping bring CU back to prominence.
"I hope that the powers that be [at CU] take note," he said, "of what it took to allow Bill McCartney to build a championship program."
Johnson suggests that it will take an "all-in buy-in" at every level to return CU to an elite level.
Listen to the full interview with Johnson, including an inside look at the production of the documentary, in the podcast below…
Catch The Nosebleed Section every weeknight from 10p-midnight on Mile High Sports AM 1340 or stream live any time for the best local coverage of what's new and what's next in Colorado sports.