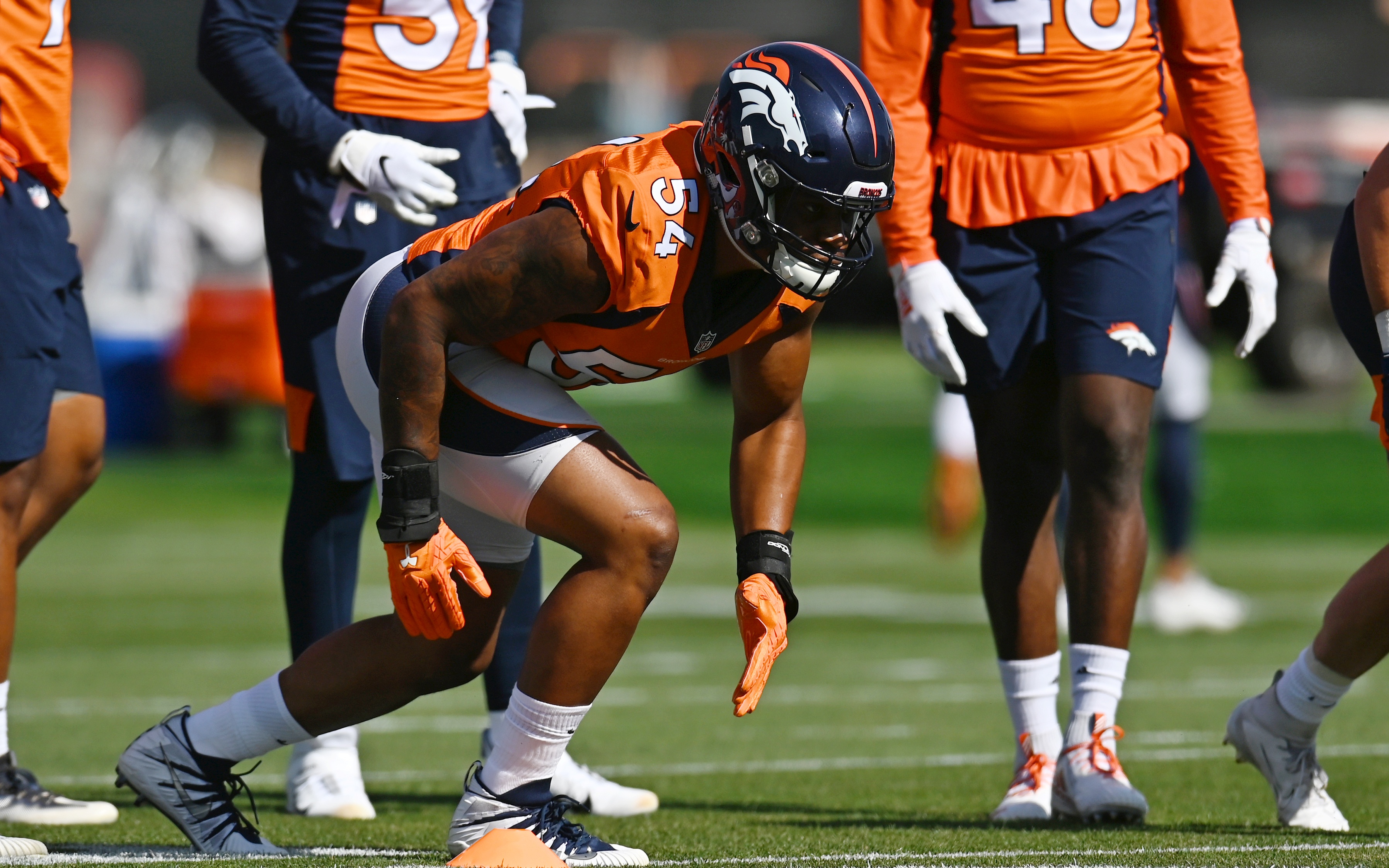 The Denver Broncos came into 2019 extremely thin at inside linebacker, and with starter Todd Davis' calf tear on Day One, the team is scrambling to find a capable fill-in.
On Friday, it was Alexander Johnson getting the first-team reps alongside second-year man Josey Jewell, who will be asked to step up and be the full-time starter this season. With Davis injured, Jewell is being asked to make the defensive calls in the huddle for the next 3-4 weeks, and possibly beyond.
On Saturday, it was Josh Watson's time to get some run with the first-team defense. Head coach Vic Fangio likes his work ethic but knows he needs experience before he can be counted on.
"He's been fine. He's a rookie. I think he's got good ability," Fangio said of Watson. "Just like I said with some of the other rookies, he's got to learn to become an NFL linebacker. He's working hard at it. It's important to him. I like him. We'll see how far he can go."
Watson played all four years at Colorado State just north of Denver in Fort Collins, Colorado and was a three-year starter. As an inside linebacker, Watson was the tackling machine for the Rams; he recorded 131 and 109 tackles respectively in his final two years. Watson — who stands at 6'1" and 235 pounds — doesn't just let the ball come to him either, he racked up 13.5 tackles for a loss and three sacks the last two years at CSU as well.
The Missouri native was the most consistent player on either side of the ball for the Rams over the last three seasons; he regularly recorded double-digit tackles in games and twice enjoyed 17-tackle performances against Air Force.
Watson was without a doubt one of the hardest workers at Colorado State the last four years, earning the respect of his teammates and coaches alike as he was voted a team captain in 2018.
In terms of his size, scouts were worried he's a little undersized to excel at the NFL level, but that never stopped him from enjoying great games against Power 5 conference foes like Colorado (and Phillip Lindsay) and Arkansas.
Here's a look at all his Pro Day numbers which led to Watson being an undrafted college free agent and making his way to Denver.
Josh Watson went undrafted in the 2019 draft class.

Josh Watson posted a Good #RAS with Poor size, Good speed, Elite explosiveness, Good agility at the LB position.#Broncos pic.twitter.com/r5Nig2Qpau

— Kent Lee Platte (@MathBomb) May 5, 2019
The Broncos have long found diamonds in the rough in Fort Collins, from Kapri Bibbs to Shaquil Barrett and even Joel Dreessen. Time will tell if Watson is the next former Rams star to benefit the Broncos; he must take advantage of his opportunity early on in this training camp.
Davis tweeted recently that he'll be back in time for Week One, but nothing is guaranteed. Even with Davis back, Denver will need to quickly develop depth at inside linebacker, whether that be Watson, Alexander or another youngster on the roster.
Denver's fourth day of training camp just kicked off and includes Alzheimer's Awareness in support of owner Pat Bowlen. Fans are asked to donate to research of the disease and Broncos Country has raised a ton of money in recent years.