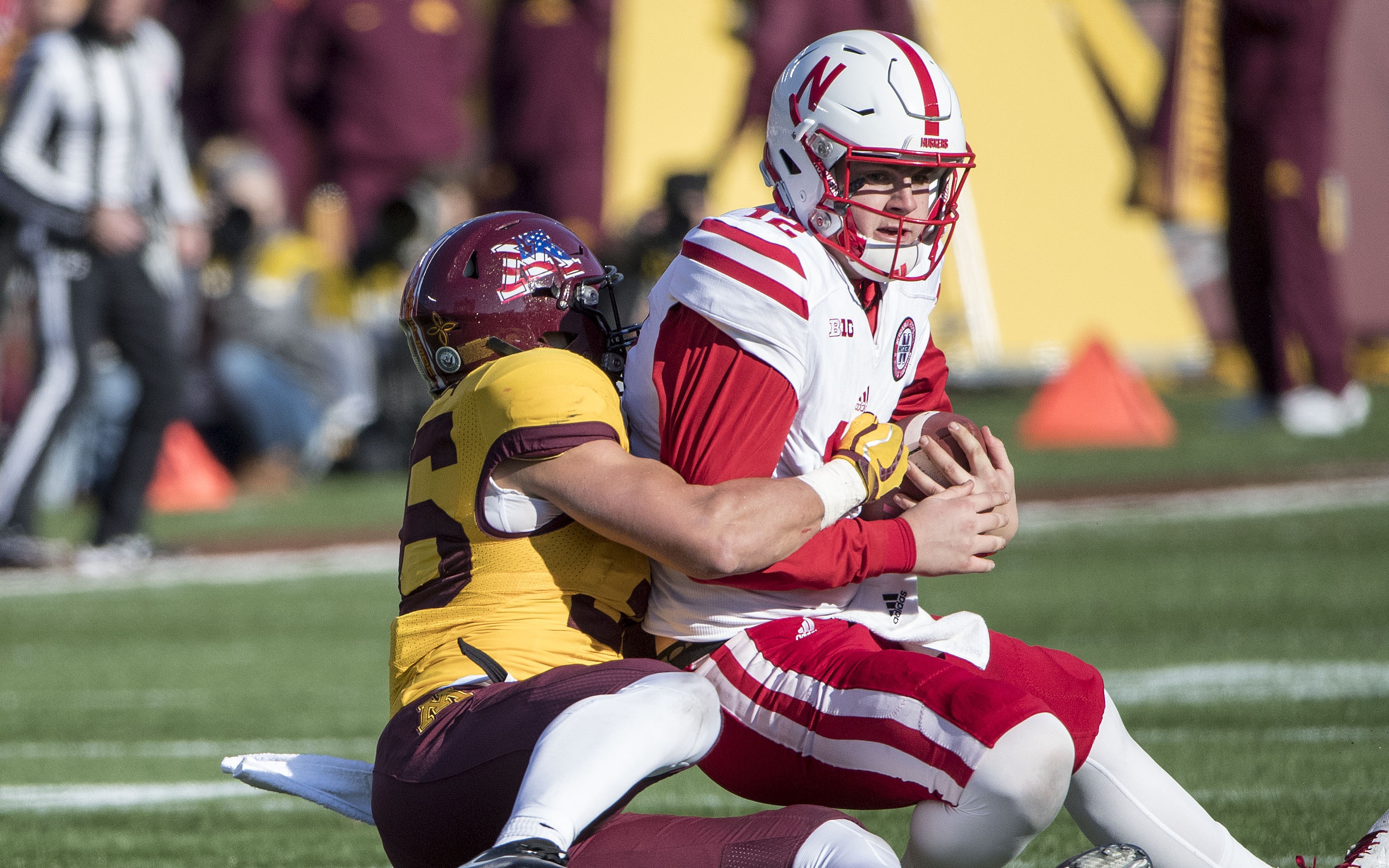 During the press conference to open the team's slate of spring practices, Colorado State head coach Mike Bobo said, "We are actively recruiting a quarterback."
While the Rams didn't pick up a commitment of a quarterback during this year's National Signing Day, in recent months, they've landed two new gun-slingers in graduate transfer K.J. Carta-Samuels as well as Patrick O'Brien.
O'Brien, who is a freshman and played in a backup role at Nebraska, will be eligible to play for the Rams in 2019, effectively putting the pressure on Collin Hill, who was a true freshman sensation to begin 2017 before he was injured. O'Brien will have two years of eligibility remaining.
O'Brien, who picked the Nebraska Cornhuskers over CSU — who also offered him a scholarship in 2016 — has now committed to the Rams per his twitter:
I am so thankful to be given another opportunity to play football at another amazing university. With that I am excited to announce my commitment to Colorado State. pic.twitter.com/gowLL8oMXZ

— Patrick O'Brien™ (@oneandonlyPOB) June 8, 2018
Originally, O'Brien came out of California as a four-star quarterback prospect. Last year, in mop-up duty, O'Brien went 18-30 for 192 yards with one interception and no touchdowns. He also ran 14 times for four yards.
At 6'4″ and 230 pounds, he's a massive quarterback who will likely be able to earn some yards on the ground if and when protection breaks down.
It may only be in practice, here, but O'Brien shows off his quick footwork and ability to rotate his hips, plant and follow through on the throw. He tosses a tight spiral and has a great throwing motion. Simply, this kid looks game-ready, although he has to sit out the entire 2018 season.
Great workout with @oneandonlyPOB this weekend! Whatever new University is able to land him is getting a QB with a great skill set! #armedanddangerous #adidasfootball #dangerousdozen #areuarmedanddangerous #yoda #jedi pic.twitter.com/Gd1OKD0pyi

— Armed&Dangerous QB (@ArmedDangerQBS) June 4, 2018
Hill was supposed to be the starter this year until he re-tore his ACL in the winter. Now, Hill may have to miss the entire 2018 campaign, while Carta-Samuels — the graduate transfer from Washington — is likely to lead the offense this upcoming season. Carta-Samuels will battle with Justice McCoy and J.C. Robles during fall camp to figure out which one will start, and Hill is still a hopeful mid-season return. We'll have to wait and see on that.
Bobo, originally a "trigger man" himself, played at the University of Georgia from 1994-97 and then coached there — both as a QB coach and offensive coordinator — from 2001-2014. Bobo's been heralded as a "receiver whisperer," coaching Rashard Higgins, and Michael Gallup at CSU while he also coached A.J. Green at Georgia. And, the former quarterback — Bobo — has also had the pleasure of coaching Matt Stafford and Aaron Murray in college, too.
What can he do with O'Brien, Carta-Samuels and Hill? We'll see soon.
Either way, Bobo's recruiting has been a definite step up from the previous regime as Colorado State continues to land better players than they've been able to in a long, long time.