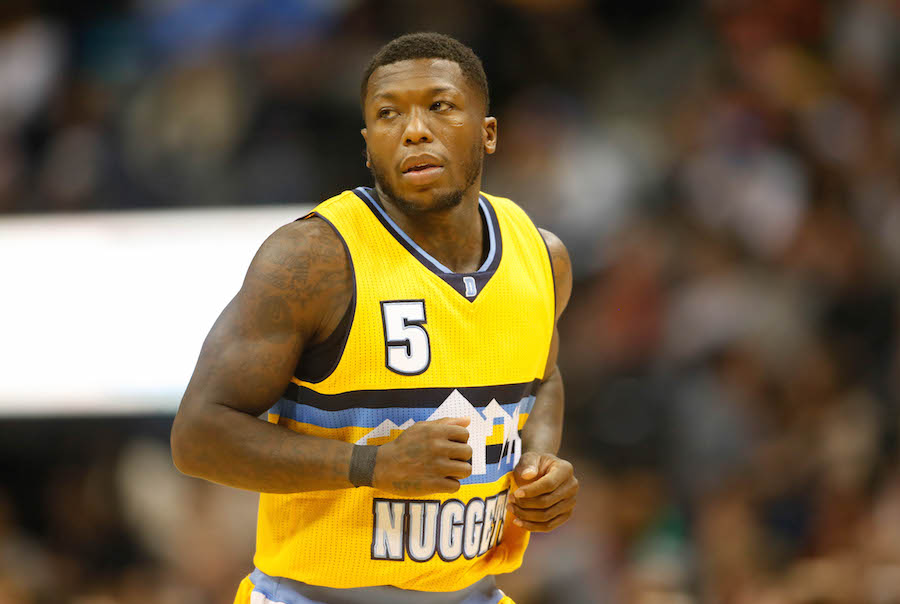 After 11 seasons in the NBA, former Denver Nuggets guard Nate Robinson is ready to try his hand at football, again.
After being cut by the Pelicans back in October, Robinson picked up with an Israeli basketball team in March. Upon his arrival in Tel Aviv, he told reporters he was interested in pursuing a career in the NFL: "The NFL's after this, so after I get back from playing out here, I'ma go get ready to train and get ready to go to the NFL."
Robinson played one year of college football at the University of Washington before switching his focus completely towards basketball. He started at cornerback as a freshman, snagging two interceptions over 13 games.
The Washington Post reported and the Seattle Times confirmed that Robinson will try out for the Seattle Seahawks Monday afternoon at cornerback. Robinson is a Seattle native and lifelong Seahawks fan.
Robinson said in a conversation in October 2013, "To me it'd be scary to think about my future in football. If I really gave it my all and stopped focusing on basketball, gave everything I have on football, I'd probably be one of the best corners the NFL has ever seen."
Robinson was certainly one of the most athletic guards the NBA has seen over the past decade. Robinson proved his athleticism on his way to three NBA Slam Dunk Contest championships (2006, '09, '10) – he's the second-shortest player only to Spud Webb to win the dunk contest.
The Nuggets have been the last NBA team to really value Robinson; he appeared in 77 games over parts of two seasons. He was traded in January 2015 to the Celtics for Jameer Nelson; the Celtics promptly cut him. He signed two 10-day contracts with the Clippers in March 2015, appearing in nine games. The Pelicans released him in October after two appearances.
But after being effectively out of the NBA for more than a full year, one has to wonder if Robinson will have a chance to make an already full Seahawks roster. At 32 years old, Robinson would be the second-oldest player on the Seahawks who isn't a punter.