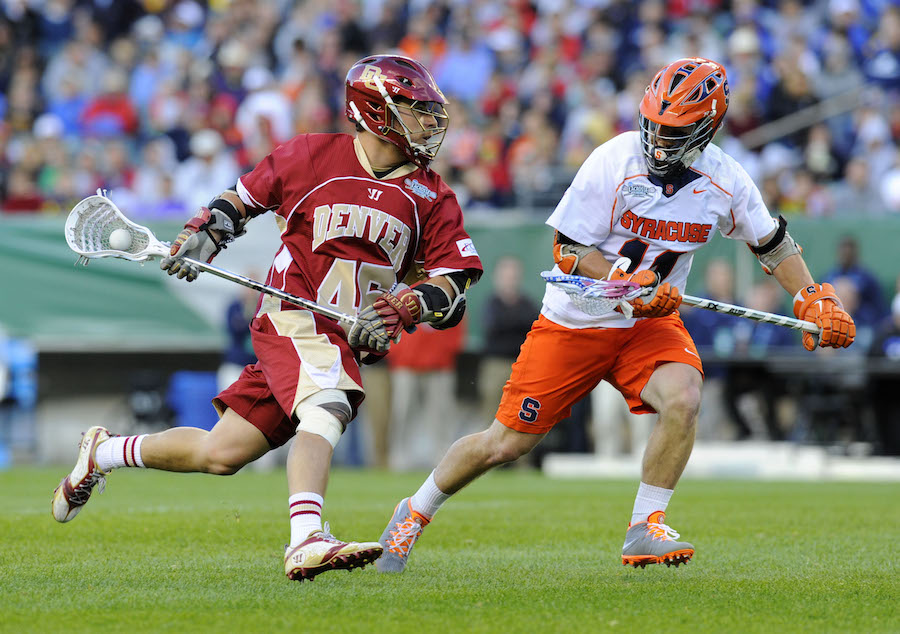 Jeremy Noble should be no stranger to Colorado lacrosse fans. He made a name for himself  by leading the Denver Pioneers to championship weekend on three occasions. In just half a season in the National Lacrosse League, he made quite the impact with the Colorado Mammoth as well.
On Tuesday, the Mammoth announced the team has signed Noble to a five-year deal, matching the longest contract in franchise history.
"In nine games, Jeremy proved that he's a big-time player," said Mammoth president & general manager Steve Govett in a release from the team. "He's a natural leader who garnered immediate respect in the locker room. We couldn't be happier, knowing that Jeremy will be with the Mammoth for years to come!"
Noble was the second-overall selection in the 2014 NLL Entry Draft by Rochester, but elected to play in Denver for a number of reasons. Those reasons appear to be paying off with the long-term deal.
He was named the First Star of the Game in his first two appearances and was the NLL Rookie of the Month in March. Last week, Noble was one of a record four Mammoth players named to the NLL All-Rookie Team.
"I'm very honored and excited to be with the Mammoth for the next five years," said Noble in the team release. "Colorado is my home, and this is where I want to be and where I want to win a championship!"