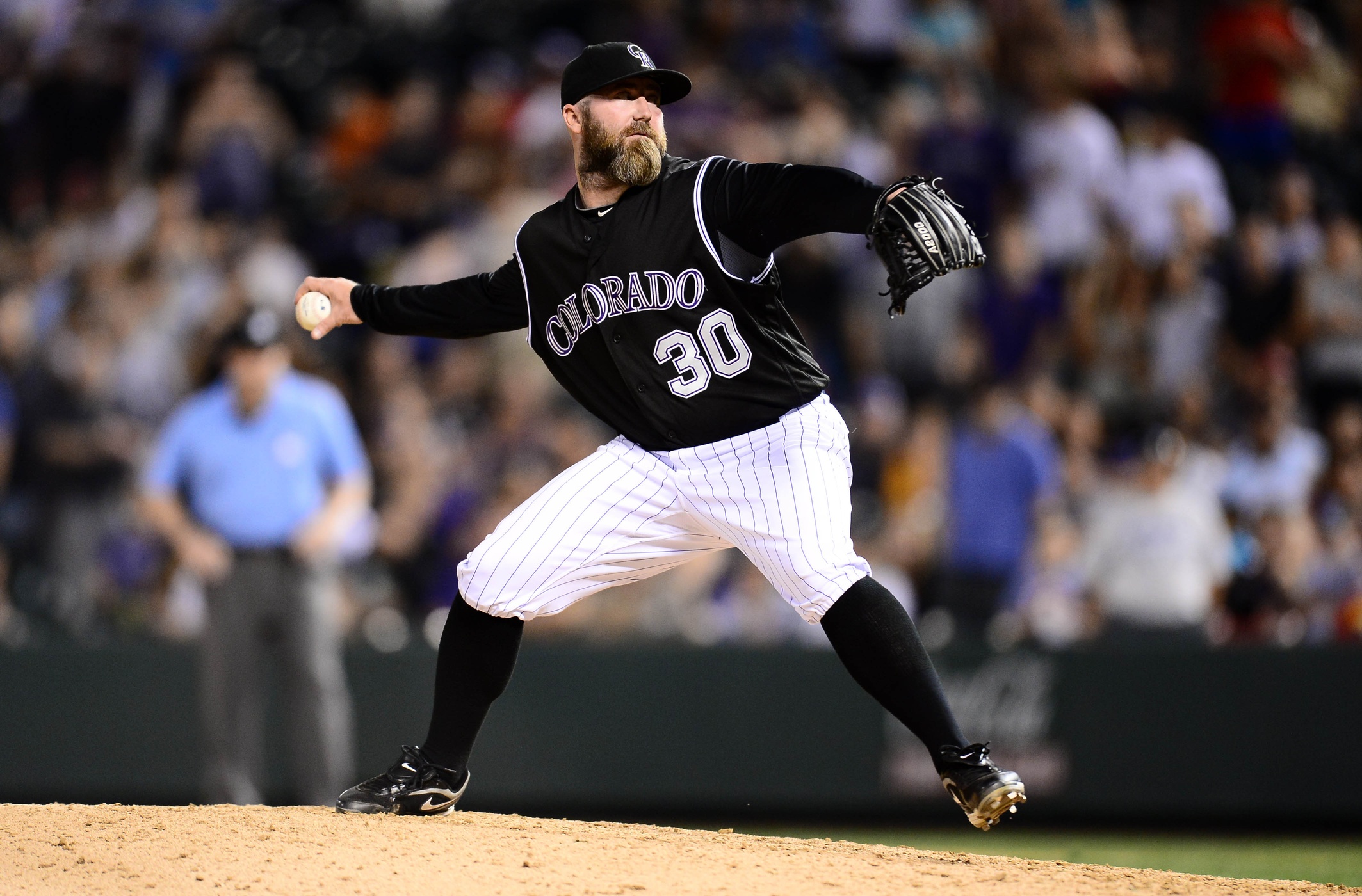 Baseball is just a game. It's a game that many enjoy to watch or play for fun, but for some, baseball is more than just a pastime, it's an opportunity to get away from some of the curveballs life can throw at us.
Cancer is something nobody wants to deal with, especially when it pertains to children. Over 5 million kids battle cancer every year, and former Colorado Rockies reliever Jason Motte is doing his part to help solidify the win over the illness.
In 2017, Motte and his wife, Caitlin, sponsored the Children's Hospital Colorado Center for Cancer and Blood's fifth annual trip down to Arizona during Spring Training for a weekend full of fun, baseball, and everything but medical worries for the young ones.
The 2017 installment was such a success that Motte decided to sponsor the 2018 trip, even though he no longer plays for the Rockies. The Jason Motte Foundation has donated $50,000 to fund the trip next year.
"When [the kids] were down there, they were able to just be kids," Motte, now a member of the Atlanta Braves, told Mile High Sports ahead of his team's game in Denver on Tuesday.
"I was with the Rockies in the spring this year, ended up getting released, but even if I was here, this is something that meant a lot to us. Seeing the smiles on the kids faces and having them just be able to be kids for a couple days was pretty cool."
While in Arizona this spring, the kids were able to stretch with the team, tour team facilities and get a look inside the press box.
During their fights with cancer, the kids and their families are often in hospitals for hours, if not days or weeks, on end.
The trip to Spring Training gives the kids a chance to escape the hospital and their parents a break from all that goes into supporting their children.
"It's kind of a baseball thing, but also, a getaway, a retreat for all of them," Motte said. "And for their families, they get to hang back here and take a little breather, kind of be recharged a little bit. "
Yesterday, Motte welcomed the kids from the 2017 camp and their families to Coors Field for a reunion when he then announced he would be sponsoring the trip once again for the coming spring.
The MLB schedule creators could not have picked a better time for Motte and the Braves to pay a visit to Colorado as Rockies starter Chad Bettis was on the mound making his season debut following his own battle with cancer.
Bettis would go on to hurl seven shutout innings en route to a 3-0 Rockies victory.
The start was a remarkable one that caught the eyes of many, but most importantly, it showed that there is always a light at the end of the tunnel when it comes to battling a disease like cancer.
"With Chad pitching yesterday, it was one of those things, he went through what he went through, and it's just one of those things, it's bigger than the game," Motte said. "There's more out there than a baseball game. Seeing the kids, seeing the smiles is proof of it,"
While he may be donning an opponent's uniform these days, it does not mean Motte will stop fighting the good fight here in Colorado.
"We wanted to go out there and give them a chance to be able to do that again next year," Motte said, and see how it goes for years to come."
CLICK HERE TO LEARN MORE AND HELP THE JASON MOTTE FOUNDATION