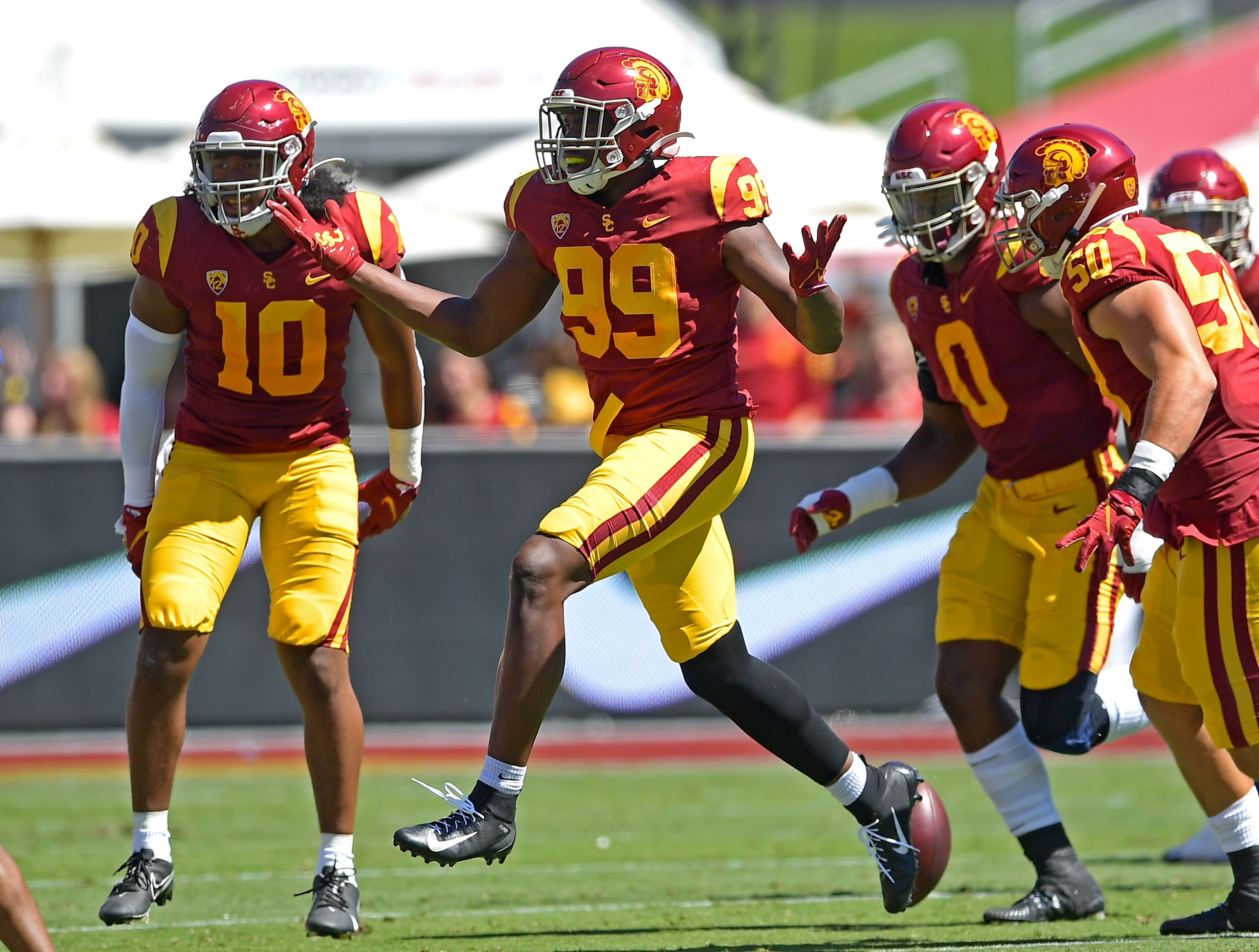 On paper, the Broncos' defense looks fantastic through two weeks of the 2021 regular season but the NFL moves fast and a lot can change in one offseason.
In particular, the edge rusher position looks to have a lot of future uncertainty surrounding it. Broncos legend Von Miller, while playing fantastic so far, is coming off a substantial injury and is on the last year of his contract. Bradley Chubb, while extremely talented, has a very concerning injury history up until this point.
As discussed on the What's On Draft podcast, the two rookies, Jonathon Cooper and Andre Mintze, while promising in their own right, have had almost zero impact to this point as well.
While ironing out the quarterback position should definitely be George Paton's first priority, Teddy Bridgewater looks serviceable and this quarterback class looks questionable, to say the least. If there is no quarterback that the Broncos love, George Paton would be wise to pass on quarterback rather than reach for need.
With so much uncertainty on what the Broncos may need in a year from now, it's best to take a look at all possible options to get familiar with the 2022 draft class.
Drake Jackson, USC
Jackson is a long and lengthy edge rusher made an early favorite by many draft evaluators.
Listed at 6-foo-4 and 250 pounds now, Jackson played at a much larger weight of 275 pounds before his sophomore season. Unfortunately, due to illness, he lost 25 pounds but on the football field did not miss a beat.
The thing that stands out the most while watching Jackson is his freakish athleticism. He is a fast and twitched-up player that helps him get after the quarterback and drop back in coverage. This unique combination of athleticism and length makes him especially intriguing for any 3/4 defense.
Drake Jackson is a monster pic.twitter.com/eOstZYBIGm

— Kaelen Jones (@kaelenjones) September 18, 2021
To improve his draft stock, Jackson should focus on his run defense as his wirey build is of his detriment here. Often getting overpowered in the run, his play strength isn't as desired but can get better by using his length to keep blockers off of him.
George Karlaftis, Purdue
The biggest in size of any of the edge rushers on this list, Karlaftis is listed at a massive 6-foot-4 and 277 pounds and is off to an incredible start in 2021.
This massive frame for an edge rusher gives him the versatility to rush from the inside as well. Used as a swiss army knife, Karlafftis can win in multiple ways and from multiple positions.
Extremely powerful while getting after the passer, Karlaftis can really push the pocket, limiting throwing windows and helping other pass rushers finish with a sack. From the interior, he is also often too agile for the guards or centers.
I like this George Karlaftis kid. Rushing from the interior here. pic.twitter.com/PVTm6HqRib

— Joey Richards (@JRDrafts) May 14, 2021
The biggest positive for Karlaftis at this point is just how well he understands how to get after the quarterback. He takes great angles, has really good hands, and is overall just very nuanced for a player at his age.
Despite being a very intriguing prospect, there are concerns as well. From the edge, Karlaftis is not very bendy, showing a lack of lower body flexibility. From the interior, he really needs to work on his run defense as he is often taken advantage of and pushed off his spot.
Myjai Sanders, Cincinatti
Sanders surprised many fans and evaluators when he decided to return back to college last season but with an intriguing set of skills, he might improve his draft stock.
Listed at 6-foot-5 and 258 pounds, Sanders is one of the most explosive pass rushers on this list.
Physically, he checks a lot of boxes with great length, quickness, and explosiveness that all help him as a pass rusher. His ball get-off is phenomenal and pairing that with a fairly nuanced pass rush plan makes Sanders a very intriguing player as a speed rusher.
Every year traits get players drafted high and in this year, we should expect nothing different. This is where Sanders is exceptional and with time could be developed into a really good NFL player.
Watched Cinci edge Myjai Sanders today

Long, explosive, and, slippery are some words I would use to describe him. Definitely intriguing.

Thought he played light in multiple areas of his game but saw a noticeable improvement from the 2019 film I watched.
pic.twitter.com/5tBatMYs59

— Joey Richards (@JRDrafts) July 14, 2021
Sanders' play strength, specifically in his lower half, is the biggest area of concern to this point. While having the length to mitigate this to a degree, Sanders is easily pushed off his spot in the run and can be manhandled in the pass if he isn't winning with speed or quickness.
Brenton Cox Jr., Florida
Cox is a 6-foot-4 and 253-pound linebacker out of the University of Florida that is versatile in the way he could play edge in either a 3/4 or 4/3 front.
While not being the fastest athlete, Cox has an exceptional jump off the line of scrimmage that can really get opposing offensive linemen on their heels.
Once engaged, Cox has a plethora of moves in his arsenal including an inside spin that has gotten him plenty of pressures throughout his collegiate career but his go-to move is the bull rush, and for good reason. Cox has some of the heaviest hands in all of college football, jolting back whoever is in front of him. Mixing this with an incredible get-off, he has been a handful for SEC offensive tackles.
My goodness check out this hand swipe and dip around the corner by #Florida EDGE Brenton Cox Jr.😳 flashes some serious first step quickness.#BlueChipSummer pic.twitter.com/lcL4zvmMtq

— Devin Jackson (@RealD_Jackson) July 21, 2021
Mocked mostly as a second-round caliber player, his biggest weakness at this moment is his awareness. While showing the ability to pull off a variety of pass rush moves, it seems like he doesn't know when to use them. This affects the run game as well where he can easily be fooled by misdirections.