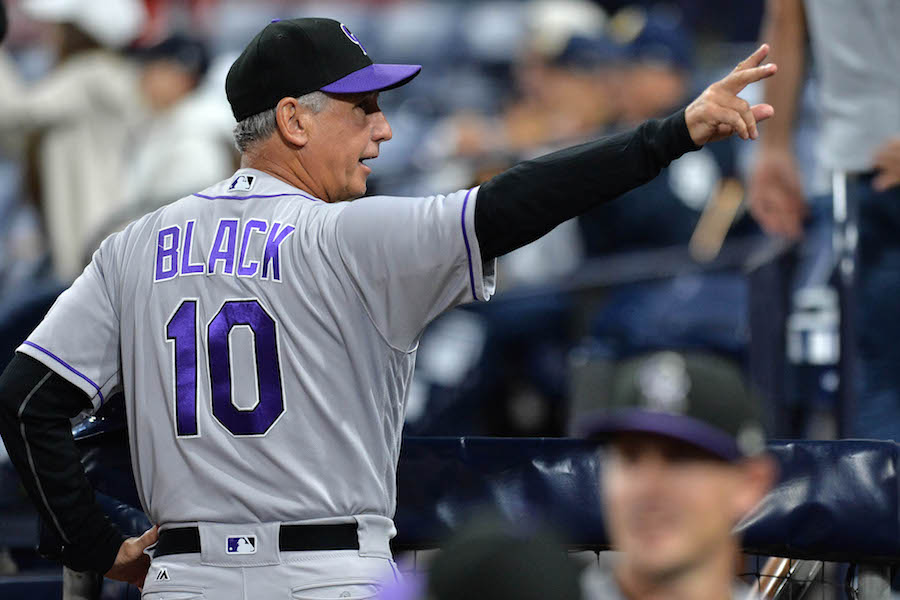 The Colorado Rockies swept the New York Mets Sunday and in doing so took six of nine games overall on their extended road trip. The Rockies will return to Colorado with an overall record of 20-15 after back-to-back series wins. Here are four takeaways from the successful road trip.
Starting Pitching found its groove:
Even after losing three out of four games to start the trip, the Rockies starting pitching was remarkable. With Kyle Freeland's quality start yesterday, the Rockies extended their streak of quality starts to eight. That is tied for the longest streak in franchise history. Dating back to the final two games of the San Diego Padres series, Colorado starting pitching has combined for a 1.71 ERA in their past 11 games.
Early road success is crucial: 
The Rockies concluded the nine-game road trip with six wins. After only scoring two runs in the opening series in Miami, the club was able rebound well at Chicago and New York. They should return to Coors Field with extreme confidence.
Away from home, the Rockies are an impressive seven games above .500 (15-8). Now they will look for their success on the road to translate at home, as the Rockies are just 5-7 in Colorado this season. Last year, Colorado finished 41-40 on the road and will look to duplicate that success this year. If the Rockies can finish above .500 on the road this season, they should be right in the thick of the playoff race come the seasons end.
Chicks dig the long ball:
Colorado has always been notorious for hitting home runs and this year has been no different. The Rockies currently lead the National League with 46 home runs, 33 of which, have come on the road. Most notably, Charlie Blackmon is second in the NL with 11 dingers (10 on the road). The Rockies hit 13 home runs on this most recent road trip and now will look to take the hot bats back to the home ballpark for a pair of series.
The bullpen saves the day:
Between Wade Davis and Adam Ottavino, the back end of Colorado's bullpen has been phenomenal. Davis was able to collect four saves during the road trip and his ERA now sits at 2.51. Ottavino has been one of the best pitchers in baseball to start the year, with an ERA of 0.47.
The Rockies have one of the best back ends in baseball through the early portion of the season. When Jake Mcgee (5.68 ERA) and Bryan Shaw (6.06 ERA) figure it out, the Rockies could be as dangerous as ever
Whats next:
The Rockies return home for a six-game home stand with the Angels and Brewers. The Rockies and Angels are currently projected to start the following pitchers:
Jon Gray vs. Andrew Heaney (Tuesday).
Tyler Anderson vs. Jaime Barria (Wednesday).