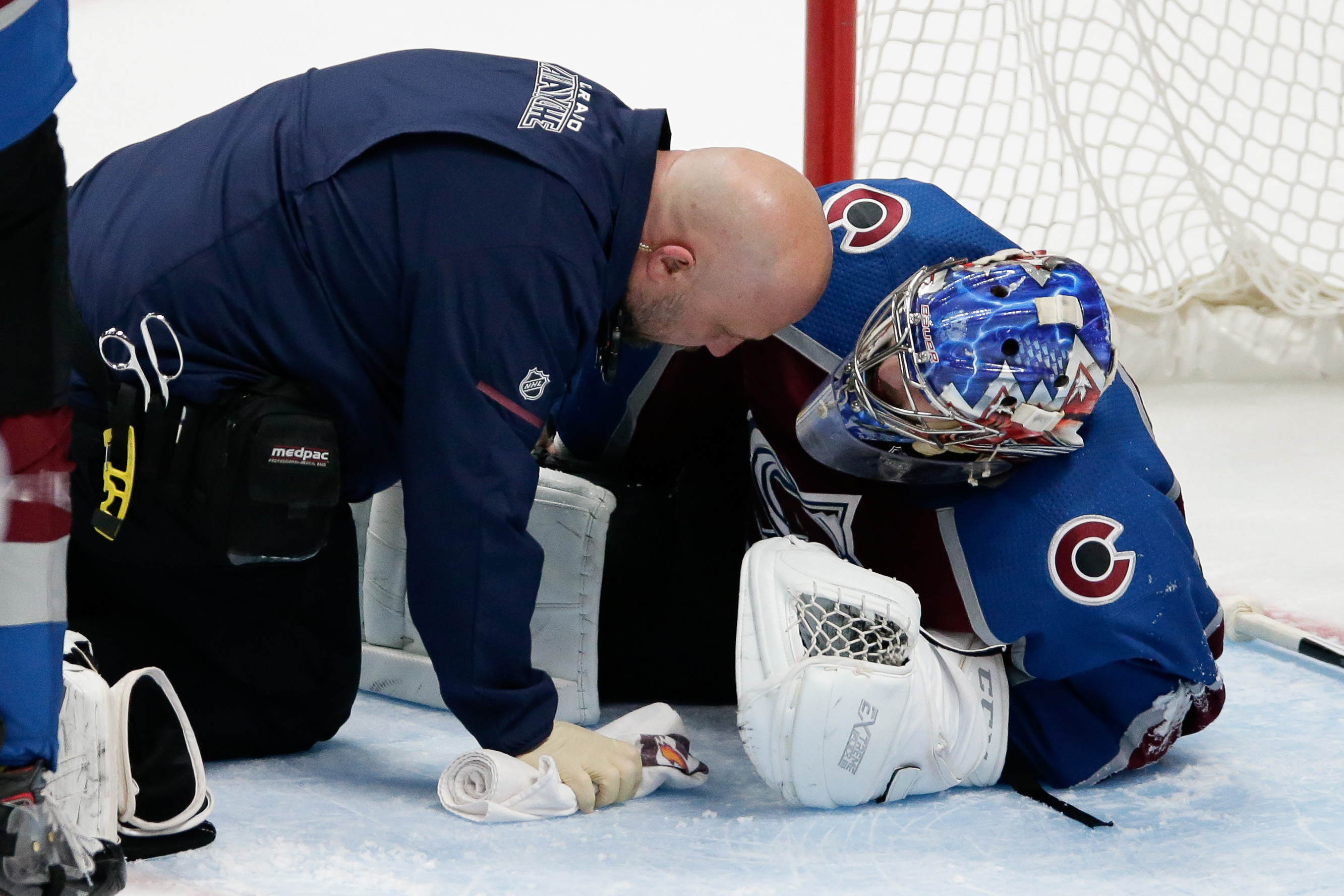 The Colorado Avalanche are coming off a tremendous season in which they improved by 47 points over their disastrous 48 point campaign in 2016-2017. The improvement led to their first playoff appearance since 2014, and only their third playoff birth in the last ten years. The organization cannot just rest on their laurels, however. Each time the team has made the postseason over the last ten years, they've managed to miss out the following year.
While the core of this team is incredibly young, that doesn't guarantee improvement, as development is not always linear. It's now up to Joe Sakic and the front office to continue building this team so that they're a perennial playoff team while they build up to Stanley Cup contention. This summer, there are four areas that need focus before the Avalanche begin training camp in September.
Improve the secondary scoring
The hope would be that improvement from some of the younger forwards on the team would help bridge the gap between the production of the top line and the rest of the forwards. Tyson Jost, in particular, is someone you would hope can offer more offensive production after getting a full NHL season under his belt. But how much more production can you realistically expect from Alexander Kerfoot, who scored on nearly 24 percent of the shots he took? The Avalanche are also in danger of losing Blake Comeau, who was sixth among forwards with 34 points.
The Avalanche will enter July 1st with a little over $25 million in cap space, and with the salary cap expected to rise, that number is likely to go up even more. With no big-ticket restricted free agents to sign, the Avalanche could dip into unrestricted free agency, as there will be top six forwards available. John Tavares is the big ticket free agent, but given his asking price and the number of teams that can offer him their top center position, he would seem unlikely.
Two players who fit the mold of what this team needs, while also coming in under the age of 30 are Evander Kane and James Van Riemsdyk. Kane is coming off a 29-goal season with Buffalo and San Jose, while Van Riemsdyk scored 36 for the Toronto Maple Leafs. Both would be welcome additions to the forward core if they did manage to hit unrestricted free agency.
If the team looked to add a forward that is a little older, bringing back Paul Stastny could be an option, as well as signing a player like David Perron. Given what Joe Sakic has re-iterated about staying young and fast, as well as the problems the team has had in the past adding older players to the team after a successful year, it would seem unlikely they dip into free agency to bring in someone who might be too old to supplement the core of the team.
A trade is always an option, but the price is usually too high, so do not bet on it. Secondary scoring, however, may be the teams most pressing need heading into the 2018-19 season and should be addressed this summer.
Find a long-term solution in net
Jonathan Bernier is a pending unrestricted free agent and likely gone. Semyon Varlamov is coming off another season in which he missed significant time due to injury, and has only one year left on his contract.
Spencer Martin has yet to show anything at the AHL level, and his coming off his worst season as a pro. The other goaltenders in the organization are young, and while there may be potential there, are several years away from making an impact, if they ever do. Help is needed in net, and possibly as early as next season.
The Avs have already begun their search for a solution in net, signing Czech goaltender Pavel Francouz to a one year deal. The KHL veteran will be 28 at the start of next season and is coming off a year in which he posted a .946 save percentage for his team, but having never played a game in North America, there will still be questions about how his game translates.
It would be safe to assume the team sees Francouz stepping into the backup role behind Varlamov next season since he probably wouldn't have left the KHL to play in the AHL, but that is still up in the air, and given he is a relative unknown, they may pursue other options.
Philipp Grubauer is up for a contract extension in Washington, and with Brayden Holtby taking back his starting job (and signed for two more years), he may be available in trade. The Francouz signing makes a Grubauer addition unlikely, but you never know.
Some younger, less proven options might be Tristan Jarry from Pittsburgh, Eric Comrie from Winnipeg, and Jon Gillies from Calgary, all of which are younger goalies they can stash in Loveland and continue to develop for the future. Regardless, there is no clear plan in net and it's something that must be addressed.
Joe Sakic might have to get creative in the coming months to set the organization up for a succession plan in net from Semyon Varlamov, but it looks like he's already aware of that.
Overhaul the development system in the organization
The AHL affiliate for the Avalanche will be a heck of a lot closer next year, as the Baby Avs will be located in Loveland, Colorado after moving from San Antonio. The Avs have not had their AHL team make the playoffs in 11 years, the longest stretch in the NHL. While making the playoffs isn't always an indicator of a good development system, it's clear the organization has a ways to go.
Craig Billington has been in charge of the minor league team for several years and has yet had many wins in terms of player development. The organization has seen once promising young players such as Chris Bigras, Duncan Siemens, Stefan Elliott, and even Spencer Martin stagnate and even regress in the AHL, and that failure to develop has forced the Avs to bring in older players to fill gaps, which leads to even bigger issues on the NHL team.
The best teams in the league are able to develop their own players, both of the star variety and the depth variety, and the Avalanche have not been able to do that.
With talented youngsters playing in the system currently, such as A.J. Greer, Nicolas Meloche, J.C. Beaudin, and Vladislav Kamenev, and the highly touted Conor Timmins turning pro next year, the development system needs an overhaul if this team wants to continue its rise in the NHL over the next few years. Hiring a new AHL coach will be the first step, as Eric Veilleux has left the organization after just two seasons.
Extend Mikko Rantanen and Nikita Zadorov a year early
With no big name restricted free agents this summer, the Avalanche have a chance to lock up their core long term if they want too. Mikko Rantanen still has a year left on his entry-level contract, but after coming off an 84-point season and with the salary cap continuing to rise, it may be wise for the Avs to lock him up long term before that deal runs out and before his price tag continues to go up. While Rantanen had a disappointing first playoff series, there is no doubt he is a key cog to this team's success in the future, and will likely be attached at the hip with Nathan MacKinnon for the next several years.
Nikita Zadorov may be less likely to see an extension this summer compared to Rantanen, but is a huge part of the blueline right now and will be for the next several years. He's coming off a year in which he not only led the NHL in hits, but set career highs in goals, assists, and points. A near lock to be a top four (and potentially top pair) defenseman on the team next year, Big Z will not be as expensive as Rantanen but is no doubt important to this teams future.