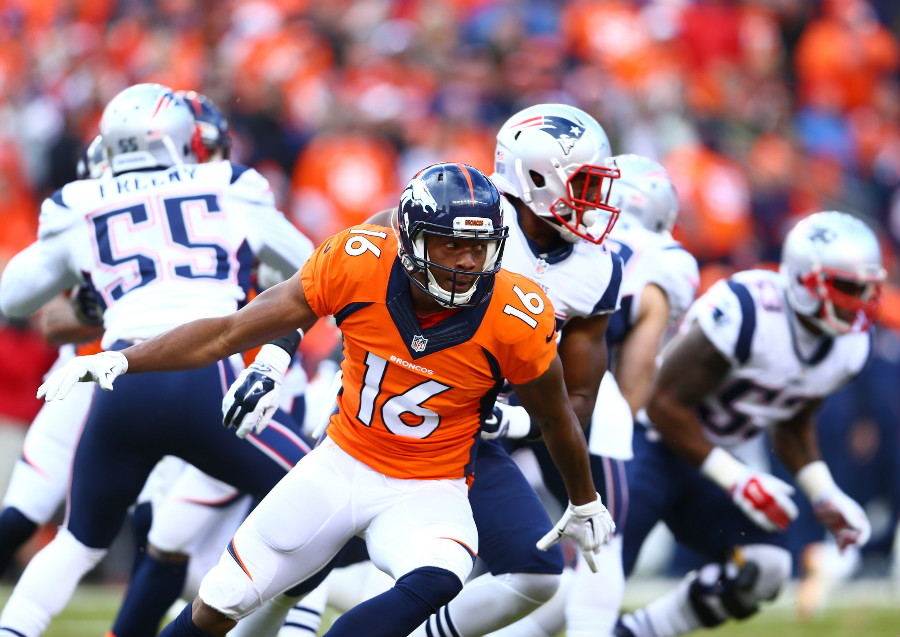 Virgil Green may have been yesterday's player of the day at Broncos training camp, but wide receiver Bennie Fowler was the star of the show Friday morning in Englewood.
Eleven veterans enjoyed a rest today, giving the podium to the younger generation. Fowler took that podium and ran with it.
"Bennie's having an excellent camp," head coach Gary Kubiak said after practice. "When you get into that third year you start to see, 'I can be a starter.'"
Because Emmanuel Sanders and Demaryius Thomas had the day off, Fowler became Mark Sanchez's primary target, though he caught touchdowns from all three competing quarterbacks. Fowler hauled in a 40-yard touchdown from Trevor Siemian, too, reaching over Lorenzo Doss in 11-on-11 drills and caught a fade from Paxton Lynch for a score.
Fowler started with the first team offense this morning at Dove Valley and effortlessly looked the part he played. Some of that may be simply because of his familiarity with the offense in year No. 2 under Kubiak.
"Things are a lot smoother. Just the transition from going from what we did with [head coach John] Fox's staff and now Coach Kub's staff, my second year in this offense, I feel really good," Fowler said.
He's been one of the most consistent players at this year's camp and looks to be in solid contention for the Broncos' third wide receiver spot.
"It gives me a lot of confidence. You just have to continue to stay consistent. When the ball's thrown to me, catch the ball and make plays."