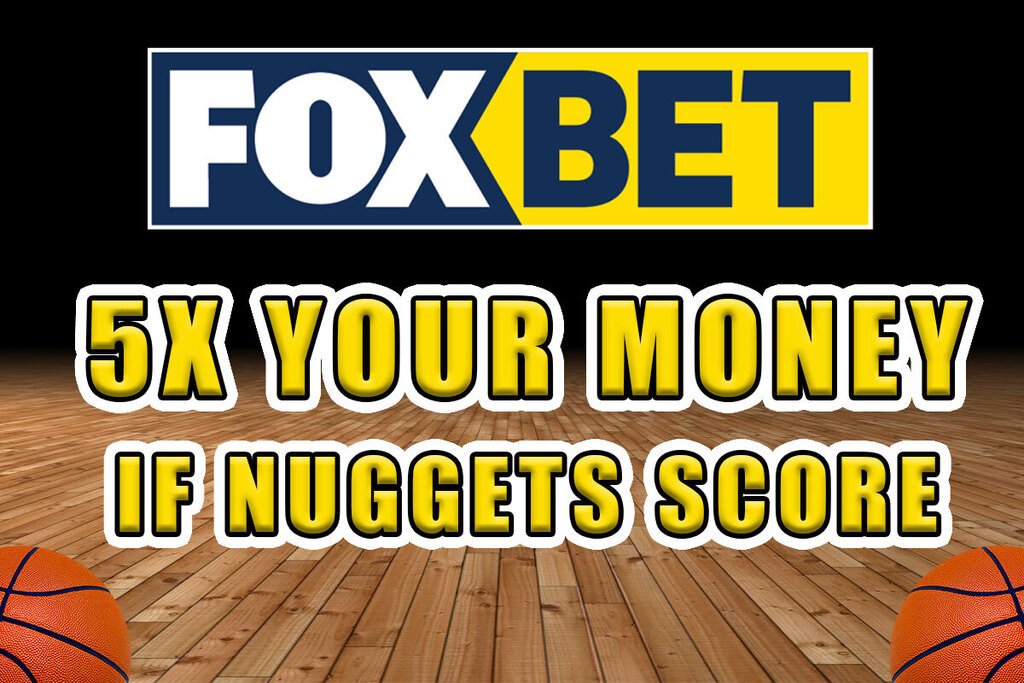 FOX Bet Colorado is coming through with an absolute no-brainer bet when the Nuggets and Trail Blazers play on Tuesday night.
New users who sign up and make a first-time deposit on FOX Bet Colorado can bet $10 and win $50 if the Nuggets score against the Blazers. All Denver needs to do is score one point for new users to win 5X their money.
FOX Bet has been running this promo out in a few different states. Of course, it's fitting that they would go with the Nuggets for this new-user bonus in Colorado.
The Nuggets and Trail Blazers are two of the better teams in the Western Conference. Betting on this game is a toss-up. The game could go either way, but there is one way for Colorado online sports bettors to guarantee themselves a win.
Sign up with FOX Bet Colorado and grab this Nuggets no-brainer by clicking right here.
FOX Bet Colorado's 5X Your Money
FOX Bet ran similar promos to this during the NFL season, but with the Super Bowl in the rearview, it's time to turn our attention to basketball.
This new-user promo is as straightforward as it gets. Sign up, make a deposit, and bet $10 at +500 odds on the Nuggets to score. There is no chance you are going to be sweating it out for 48 minutes on this bet. It should be a done deal within a matter of minutes.
It should go without saying, but this is an absolute lock. This isn't the NFL or MLB where shutouts happen on occasion. This is the NBA and as long as they play the game, the Nuggets will score eventually.
Denver is averaging 114.9 points per game on 47.8% shooting from the field. Nikola Jokic is averaging 27.1 points per game to lead the Nuggets.
This is not a bet that you will need to sweat out for very long. Denver should be able to score within the first minutes of the game. And even if they don't, bettors can rest easy knowing that this bet can't possibly lose.
Signing Up With FOX Bet Colorado
Now that you know all about this no-brainer Nuggets bet, let's break down exactly what you need to do to sign up with FOX Bet Colorado.
First things first, you are going to need to set up an account by providing some basic information.
Once you are registered with FOX Bet Colorado, the next step is depositing funds into your account. There are a number of ways for doing this, including but not limited to bank transfers, debit/credit cards, and PayPal. Make sure you are depositing at least $10 so you can take full advantage of this offer.
Finally, place a $10 bet on the Nuggets to score. When this bet hits (and it will), you will be credited with $50 in free bets within 24 hours of the game's finish. It's really that easy to get started and win with FOX Bet Colorado.
Sign up with FOX Bet Colorado and grab this Nuggets no-brainer by clicking right here.