The Nuggets are ready to make a run in the NBA Playoffs, and FOX Bet is now offering 50 to 1 odds on any Nuggets bet this month.
Some promos are restrictive and loaded with fine print, but this one is about as straightforward as it gets. New users at FOX Bet located in Colorado that bet $1 on any Nuggets game in August get $50 back, regardless if the bet wins.
This can't-lose offer is one of the most aggressive specials we've seen, but as the NBA Playoffs, football season, and a slew other high-profile sporting events looming, it's clear FOX Bet wants to bring in new Colorado players.
Click here to get this FOX Bet 50-1 Nuggets odds offer in August and up to $1,000 in free bets.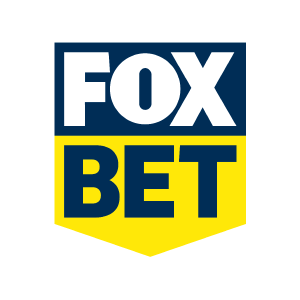 How To Get FOX Bet Colorado's 50-1 Nuggets Odds In August
Starting August 10, with Monday night's Western Conference showdown with the Los Angeles Lakers, FOX Bet users in Colorado will get 50-1 odds on any Nuggets wager.
Beginning with the Lakers game, the Nuggets have three regular season games remaining prior to the start of postseason play. Still, there's literally no reason to not jump in now, as the risk is minimal ($1) and the payout isn't dependent upon the outcome of the bet.
To get the process started and grab this offer, players must first sign up with FOX Bet (right here) and then make a first deposit.
Here's the key detail. After making the deposit, the first bet must be a $1 bet on a Nuggets moneyline, point spread, or game total outcome. It doesn't matter if the bet wins or loses, FOX Bet Colorado will pay users out at 50-1 odds.
In order to qualify for this promotion, bettors must wager on a Nuggets game in August, beginning with the Lakers game.
Best of all for new players in Colorado, this 50-1 FOX Bet Nuggets comes in addition to the standard $1,000 in free bets.
Big Bonuses at Colorado Online Sportsbooks
While Colorado online sports betting is still relatively new, this isn't the first time that we've seen sportsbooks offer awesome odds payouts in the market. Other books like FanDuel and DraftKings have each offered lucrative no-brainer promos, but FOX Bet is now stepping up its game. In fact, DraftKings Sportsbook is running a massive free-bet offer for
We've seen similar offers in markets such as Pennsylvania in New Jersey, where FOX Bet currently offers players there a similar big payout on the Sixers.
The question most people ask when they see deals such as this one is why would a sportsbook do this? They're guaranteed to lose.
That's true, but in a highly competitive Colorado market, this is a way for FOX Bet to gain new and, hopefully, recurring players. For bettors, this promo, combined with the $1,000 offer represents a significant opportunity to take advantage of big value.
In general, FOX Bet does a great job of regularly incentivizing its established players with profit boosts, daily odds boosts offers, and other specials. That is what had helped make it one of the most popular sportsbook options in other markets in which it currently operates.
Click here to get this FOX Bet 50-1 Nuggets odds offer in August and up to $1,000 in free bets.