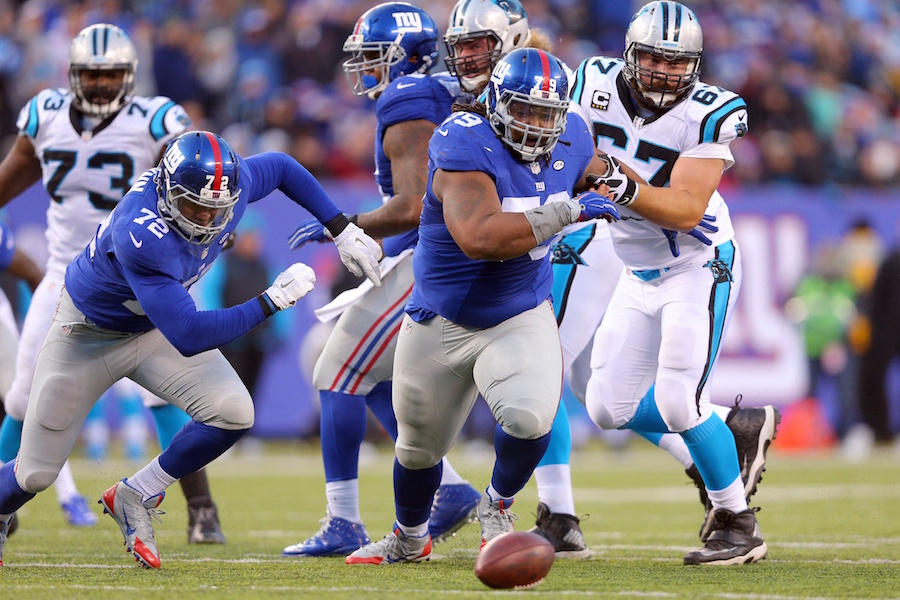 The Denver Broncos lost a key depth player on their defensive line in Thursday night's preseason opener against the Chicago Bears. Billy Winn tore his ACL and will miss the entire 2017 season, according to reports.
With Kyle Peko already out with a broken right foot, Denver has only free-agent signing Domata Peko (Kyle's older cousin) and undrafted free agent Tyrique Jarett on the roster at the nose. Defensive end Zach Kerr filled Thursday when Winn went down, but reports are that Denver will be in the market for a long-term replacement.
This late into training camp, the free agents available are slim (no pun intended). Here's a quick rundown of players to consider.
POSSIBLE FITS
Age: 27
Last Team: Kansas City
At 6-foot-7, 364 pounds, Barnes would certainly fit into John Elway's plans for getting bigger on the defensive line. He's bounced around the league with the Jaguars (twice), Bills, Jets and Chiefs since entering as an undrafted free agent out of Georgia Tech.
Age: 26
Last Team: Giants
Hughes spent two years with the Colts after being drafted in the fifth round in 2013. He was in New York for parts of the next two years and has logged 23 career tackles in 25 games (one start). Kansas City signed him to a future/reserve contract in January, but released him on Aug. 4 when they signed Roy Miller.
INJURY CONCERNS
Age: 31
Last Team: Indianapolis
The Colts released Jones this offseason after injuries marred most of his time in Indianapolis. He played just 17 of a possible 48 regular season games over three seasons after signing a huge five-year contract. He also missed time because of a PED suspension.
Age: 25
Last Team: Cleveland
Lawrence-Stample signed with the Browns as an undrafted free agent out of Florida State in 2016, but spent the entire 2016 season on injured reserve after hurting his shoulder in the preseason. He failed a team physical in 2017 and was released
Age: 29
Last Team: Chargers
Lissimore hasn't seen NFL action since December 2015, when he suffered a shoulder injury. That injury didn't heal in time for the 2016 season and he was placed on injured reserve for all of 2016.
Age: 26
Last Team: Jacksonville
A third-round pick of the Texans in 2014, Nix underwent multiple knee surgeries as a rookie and didn't play a snap. He has never fully latched on with an NFL club since. He was on-again, off-again with the Giants in 2015, spent a month on the Redskins' practice squad in 2016 and eventually landed in Jacksonville where he spent the year on the practice squad before being released.
WILD CARD
Age: 31
Last Team: Oakland
Williams appeared in 32 games with the Raiders, starting 26 and logging 1.5 sacks in two years. His productivity saw a big drop in 2016 as he battled weight issues.