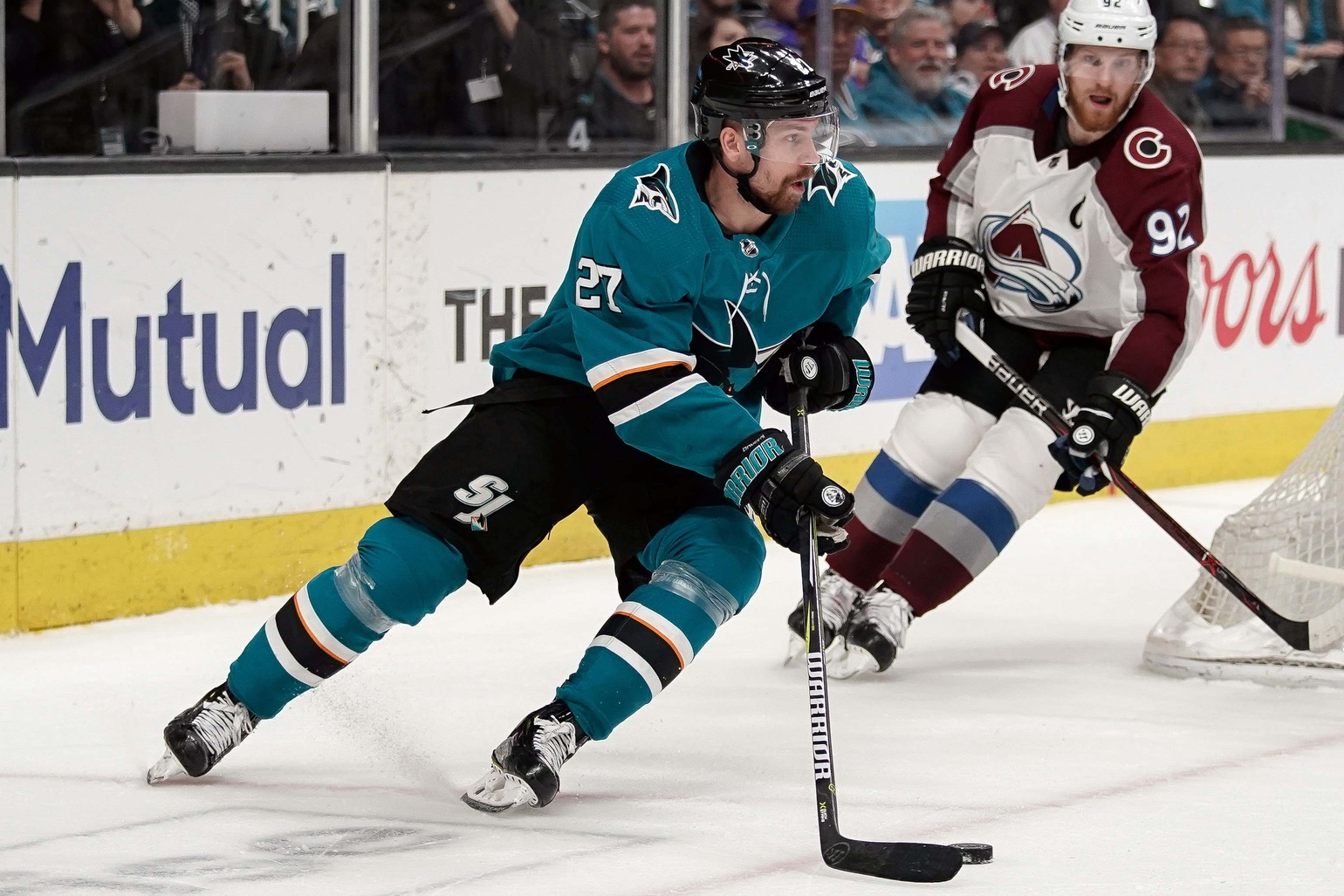 12:50 PM EST — With free agency officially underway at noon EST, the Avs have officially signed RW Joonas Donskoi to a four-year deal worth $15.6 million. Donskoi, 27, will make an AAV of $3.9 million per season as reported by Ryan S. Clark of The Athletic, shoring up Colorado's middle six forwards.
The Finnish forward has played his entire four-year career with the San Jose Sharks, accumulating 45 goals and 77 assists in 283 games. Last year Donskoi matched his career-best in goals with 14 and scored a career-high 37 points in 80 games.
12:58 PM EST — The Avs are bringing back a familiar face as unrestricted free agent Colin Wilson has re-signed, inking a one-year deal to return for a third season with Colorado. Last season Wilson recorded 12 goals and 15 assists in 65 games. Wilson was also a factor in the post-season, scoring four goals and four assists in 12 games.
Wilson, 29, is a 10-year veteran of the NHL, accumulating 113 goals and 169 assists in 623 regular-season games.
1:30 PM EST — The Avalanche have added another forward, signing C Pierre-Edouard Bellemare for two years with an AAV of $1.8 million. Bellemare, 34, recorded scored six goals and 15 points with the Vegas Golden Knights last season.
The native of Le Blanc-Mesnil, France, has enjoyed two straight career seasons with Vegas before starting his career with the Flyers.
On the way out:
D Patrick Nemeth: Signed a two-year, $6 million deal with the Detroit Red Wings
G Semyon Varlamov: Signed a four-year, $20 million deal with the New York Islanders