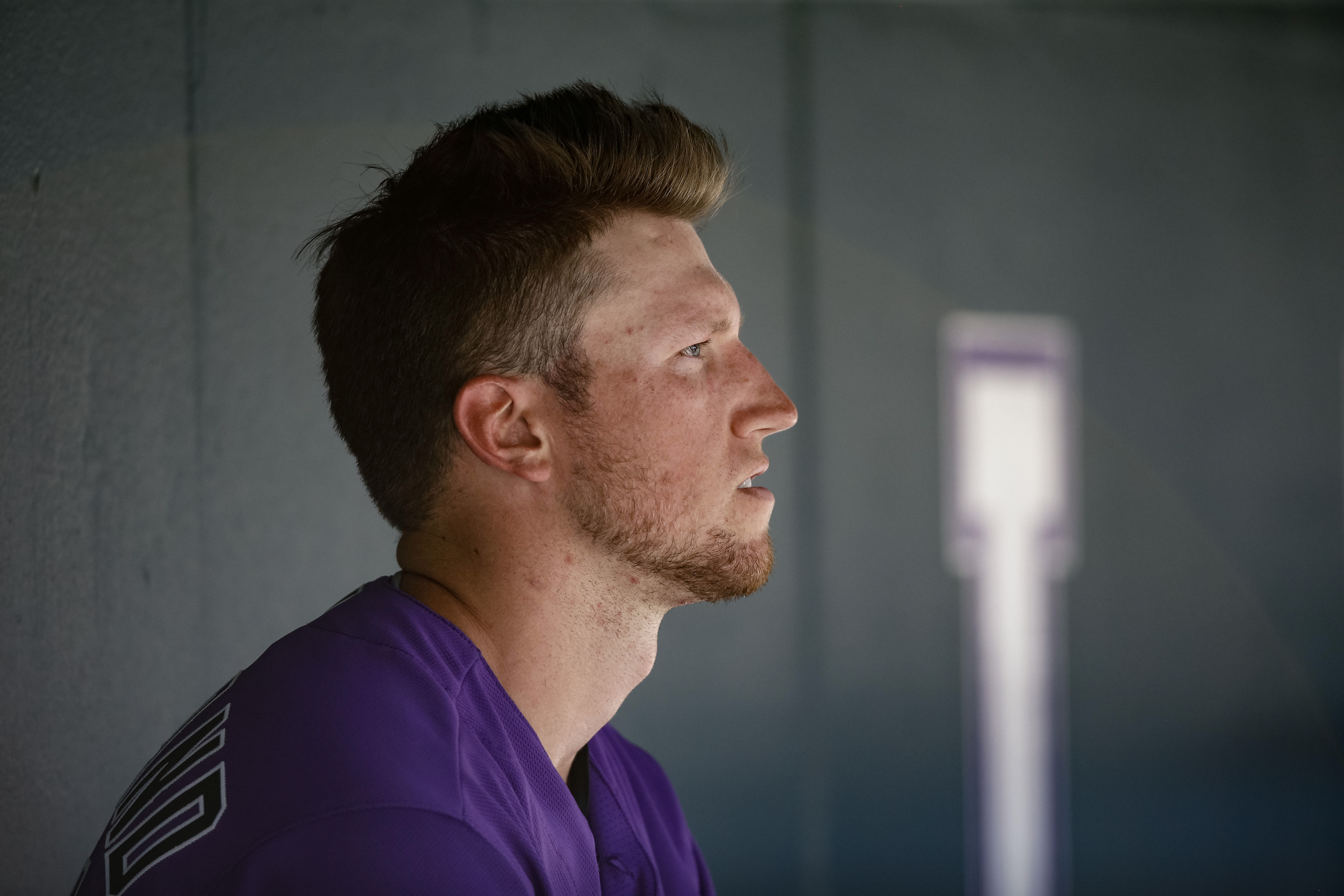 The odds were stacked against Kyle Freeland in the first Opening Day start of his career.
While the Miami Marlins figure to be in the bottom of the league offensively, Freeland was forced to fight both an offseason full of tape and scouting reports for his opposition and the stigma that surrounds Colorado Rockies' starting pitchers.
There have been several Rockies starters that have had a good year. Ubaldo Jimenez once finished third in National League Cy Young voting. Jhoulys Chacin had a great year as well in 2013, finishing top 10 among pitchers in wins above replacement.
The following year for Jimenez, his earned run average spiked almost two full runs, causing his departure in a trade to the Cleveland Indians. Chacin started only 11 games following his best season, losing seven of them and compiling a 5.40 ERA.
Many times, the Rockies have had a breakout year from a starting pitcher. Pundits would say it's merely an aberration. 
After a year in which Freeland finished with a 2.85 ERA en route to a fourth-place NL Cy Young finish, the key to maintaining the allure was replication. Avoiding the one-year wonder tag is now a group effort.
"If people are raising their expectations, that means you're doing something right," Freeland said in Spring Training. "They wanna see you get better (as much) as you wanna see your self get better."
Through the game's first four innings, only one runner reached base against the southpaw. With four strikeouts padding his efforts, Freeland began his inaugural 2019 outing nearly flawless.
His early success notwithstanding, the youngster hit adversity at the onset of the sixth inning.
Pinch-hitting in the pitcher's spot, infielder J.T. Riddle belted an inside fastball into the rightfield seats, ending the scoreless outing. As he always does though, Freeland kept an even keel, trudging past his first round patch.
"He has that knack of knowing the game situation, in-game awareness," Manager Bud Black said. "To be able to make that pitch when it's critical, he's been able to do that."
Leading the way for the Denver native was his typical groundball approach. Of the 26 batters that Freeland faced, 12 fell peril to a groundout, with their hard contact being muted for the game's majority.
Without eye-popping velocity, Freeland has built a reliance on inside fastballs, a trend that continued against the Marlins.
"My whole game is (to) really attack hitters with contact, get the ball on the ground," Freeland said. "Today, it paid off big time with the ground balls."
Last season, despite his success, Freeland's groundball percentage dropped to 46 percent, down from 53.9 the year prior. Forcing groundballs in impact moments has instead become the trend for Freeland, an element that he showcased against the Marlins.
After allowing his first hit to Castro, he followed it up with a groundball. Halting the momentum created by the Riddle home run was a pair of groundball outs. And in the final inning of Freeland's outing, with fatigue readily apparent, he once again relied on the grounder.
To open the inning, Freeland spiked a throw to first, an anomaly for the usually steady fielding lefty. The very next ball in play, Freeland charged to first, spearing a wayward toss from Daniel Murphy with his bare hand to juxtapose his error.
The play spoke to both Freeland's ability to temper opposition, while also keeping a level head, relying on his mental strength to make up for a physical mishap.
In the eyes of anguish, an unflappable mindset has fueled Freeland, a trait that will continue to push him as he seeks a second year of his breakout.