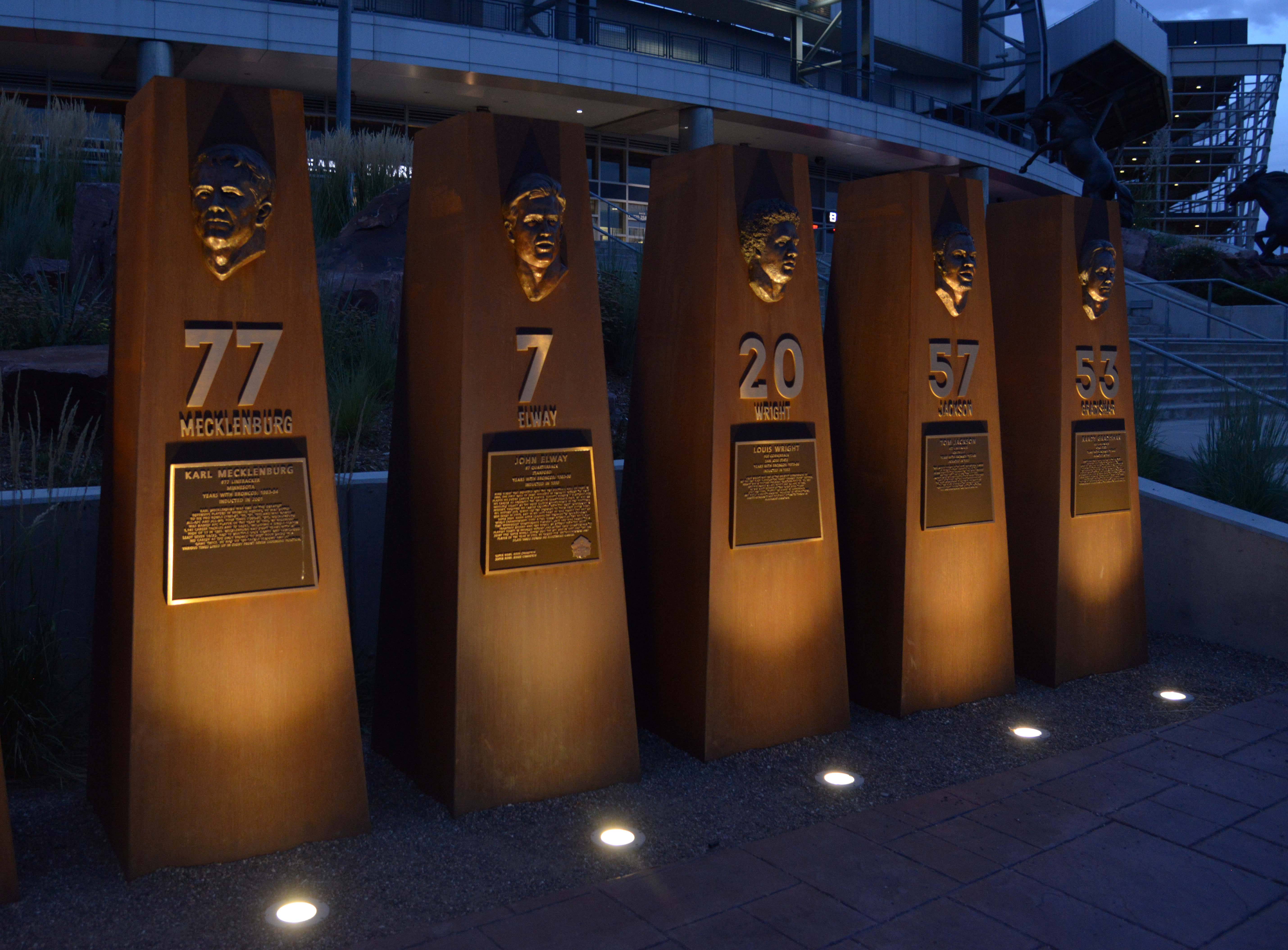 The Broncos' Ring of Fame committee has decided that for the first time since 2011, there will be no inductees this year.
There was only one name added last year — that of Red Miller, the fiery coach who guided the Broncos to their first Super Bowl berth in the 1977 season that played a major role in Denver's transformation from an outpost with an inferiority complex to a major (and not just sports) market.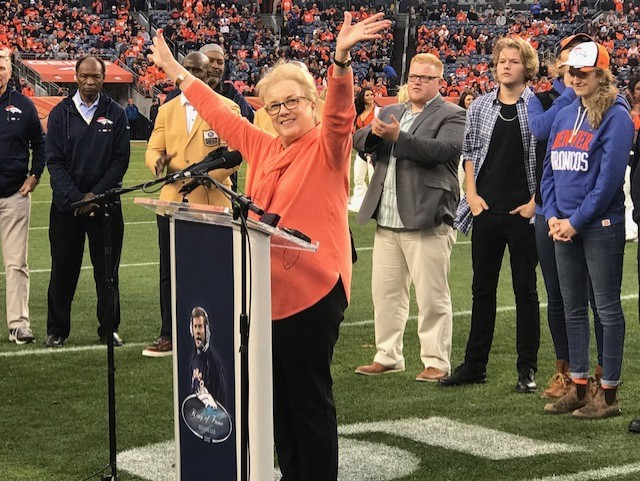 The unfortunate part of that was it came too late, since Red passed away in September from complications of a stroke. His widow, Nan, and family accepted the honor in November at the game against the Bengals.
For many years, I was on record that the three major Ring of Fame omissions among ex-players were Rick Upchurch, Simon Fletcher and Otis Armstrong.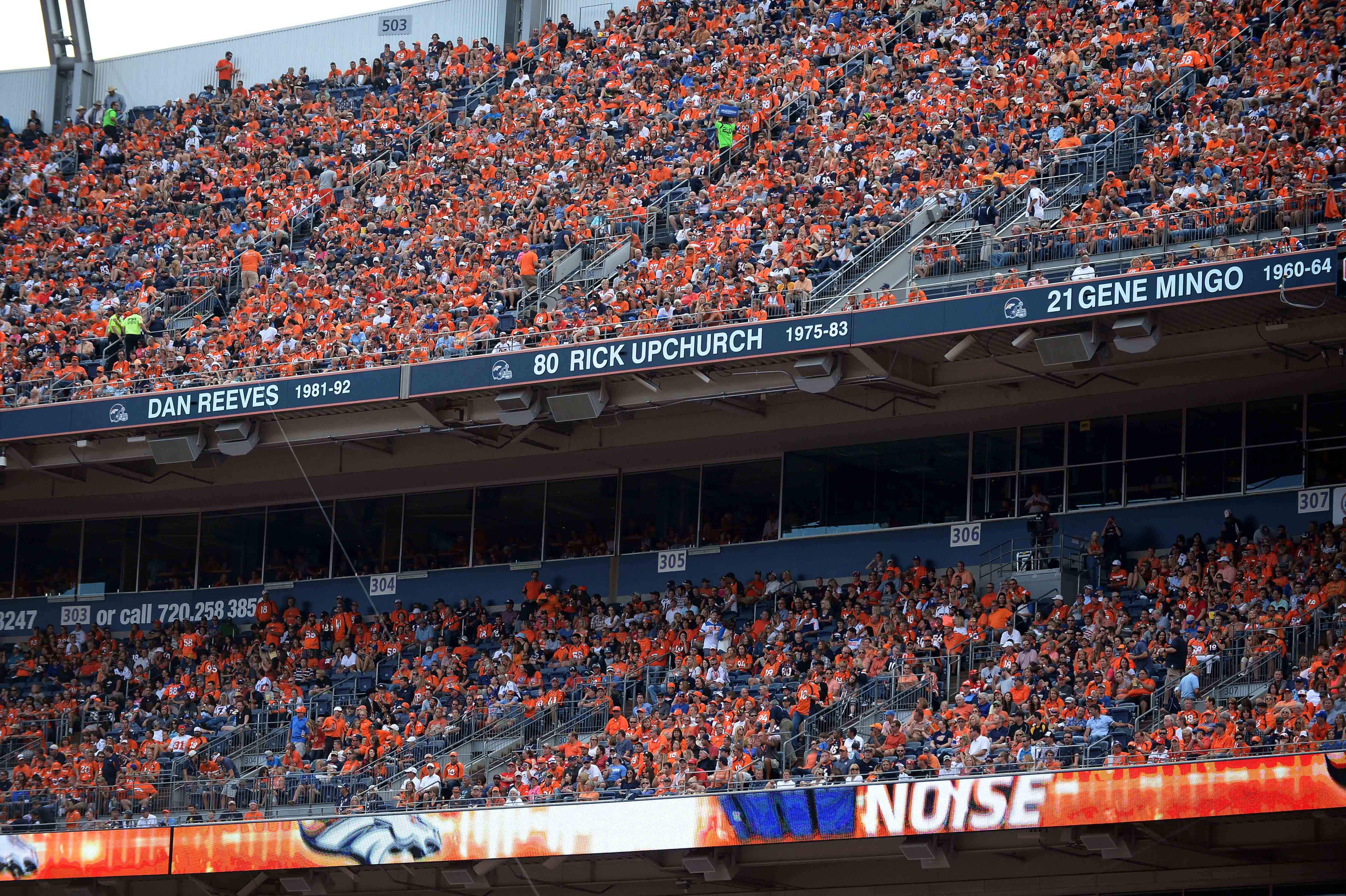 Upchurch went onto the Ring in 2014.
Fletcher went onto the Ring in 2016.
Armstrong went onto the Ring in …
Well, he still hasn't. And the earliest it can happen now is 2019.
That's ridiculous.
Armstrong led the NFL in rushing in 1974, his second season in the league.
Let me repeat that. A Broncos running back who during his career led the NFL in rushing — and actually did it playing out of position for a significant part of the season — is not on the Ring of Fame.
He belongs there.
Otis was raised in Chicago, forming a lifelong friendship with young Darryl Stingley. They both went to Purdue and Otis gained 3,315 yards in three seasons and as a senior won the Chicago Tribune's Silver Football as the league's most valuable player in 1972. (Otis was inducted into the College Football Hall of Fame in 2012.)
Armstrong was the Broncos' first round draft choice in 1973, befuddling many because future Hall of Famer Floyd Little was entrenched at running back. But the Armstrong pick proved to be another savvy decision made by GM-coach John Ralston during the franchise's buildup to respectability.
Otis opened the 1974 season at fullback, and even he admits he was no fullback.
"Halfway through the season, I was the leading fullback in the league in rushing — and in headaches," he told me.
Then Little was injured and Armstrong moved to tailback and Jon "Make Those Miracles Happen" Keyworth stepped in at fullback.
Armstrong finished the 14-game season with an NFL-high 1,407 yards on an economical 263 carries, for a 5.3 average per rush.
Armstrong and Little were on the roster together for only three seasons — and only one season after Little's injury-plagued 1974 — and when they were on the field together, Armstrong clearly was playing out of position. His numbers might have been even more impressive if he had been the featured tailback for more of his career.
He went on to an eight-year career with the Broncos before he was just too banged up and pain-ridden to keep playing.
He finished with 4,453 rushing yards and 123 receptions for 1,302 yards.
Armstrong went through a long fight to obtain disability payments because of neck, spine and back issues from 1987 until he turned 55 in 2005 and was eligible for the NFL pension.
"It's the life of a running back," he told me. "I don't know a running back who doesn't feel that way in the morning. Floyd and I have talked about it. But if we had it to do over again, we'd go right back out there."
In 1984, he pleaded guilty to one count of illegally obtaining the powerful painkiller Percodan — a charge he insisted was unjust, but decided not to fight — but that was wiped off his record after a year.
His malpractice suit against team doctors, alleging he was misdiagnosed, was dismissed, also in 1984.
It's time for everybody to put all of that behind them … and to put Otis on the Ring.
The problem now is, it will be at least another year.
* * *
Terry Frei of the Greeley Tribune writes two commentaries a week for Mile High Sports. He has been named a state's sports writer of the year seven times, four times in Colorado (including for 2015 and 2016) and three times in Oregon. He's the author of seven books, including "Horns, Hogs and Nixon Coming," and "'77: Denver, the Broncos, and a Coming of Age." His web site is terryfrei.com. His additional "On the Colorado Scene" commentaries are here and his Greeley Tribune columns and major features, including his Memorial Day tribute to another Dick Monfort, can be accessed here.   
E-mail: [email protected]
Terry Frei's MHS Commentary/Story Archive:
You can't make the Golden Knights too big of a deal  
It wasn't a question of if Jim Montgomery was leaving …
Just don't drink the vile mint juleps
A Longhorn, a subpoena, a cassette, a CTE lawsuit against the NCAA
Don't let Nuggets off the hook of expectations
A great season? Sure, if it's a forecast of things to come
It ain't over 'til … it's over
Avs' best shot is Bernier stealing a game … or three
Nashville hitting all the right notes as NHL city
The man from Saskatchewan has paid his dues … a lot of dues 
Remember when making the playoffs wasn't so monumental?
The obligations of stardom for MacKinnon, line
An Avs' playoff berth can be flashback 
Here come the Knights … now and maybe in postseason
Nathan MacKinnon's MVP talk becoming more legit
Amid March Madness, how the NBA should emulate the NHL 
Nathan, good intentions, bad idea 
Fourteen years ago, Steve Moore played his final game for the Avalanche
Avalanche going into final month in control of own destiny
Is Duncan Siemens becoming more than an "organization" guy?
At least here, NHL trading deadline was much ado about very, very little
Avalanche standing pat wouldn't be irresponsible inertia
If the NHL stays away again, USA Hockey should be all-collegians
Just your average Harvard guy from West Vancouver
As MacKinnon skates closer to return, Avs have stayed in the playoff hunt
Bowman Brothers Reunion with the Colorado Eagles in final season as Avs' ECHL affiliate
The longer Bernier can hold the net, the better off the Avalanche will be
Magazine: Interview with DU local product — and Olympian — Troy Terry  
Magazine: Nordic Combined ace Bryan Fletcher beat childhood cancer 
Magazine: Arvada-raised Olympic snowboarder Chris Corning  
Magazine: Mikaela Shiffrin can add Olympic glory in amazing season
Magazine: Lindsey Vonn shooting to stay healthy, go for gold 
Magazine: Lakewood's Nicole Hensley is USA's backup goalie
Magazine: Gateway High Olympian Stephen Garbett
Don't let MacKinnon injury knock the Avalanche off course
NHL, Avs heading back to work, not Olympics
A Tale of Avalanche All-Stars, past and present
All Aboard! Avalanche bandwagon gains momentum
A kid in Long Beach and his first stick
Jonathan Bernier on taking over the Avalanche net
Nathan MacKinnon doesn't mind not being recognized … at the mall
Glory Days … Now get Springsteen out of your head
Sakic/Bednar and Elway/Joseph: Eerie parallels
Carl Soderberg goes from albatross to asset
Magazine: Jim Montgomery is Mile High Sports' college coach of the year
Magazine: Will Butcher is Mile High Sports' college athlete of the year 
Varlamov playing better than the numbers might indicate 
At the Christmas break, Avalanche is last — but still a turnaround story  
Tyson Barrie isn't pictured, but he's in the Avalanche picture 
On this (unnamed) line, Gabe Landeskog amps up the scoring
Avalanche rushing game involves Girard and Jost
And the Nathan MacKinnon answer is… 
Noted hockey pundit Yogi Berra would call this deja vu all over again
MacKinnon and O'Reilly meet again
Gabe Landeskog has to be smarter, and he's the first to say so
For Avalanche, winning back fans isn't easy, either
Horseman/defenseman Erik Johnson up to playing marathon minutes
Ring of Famer Red Miller, Part One: Coal Miner's son
Ring of Famer Red Miller, Part Two: About those %$#@ Raiders… 
This time a year ago, the wheels fell off 
Post-trade: On Girard and Kamenev
Stockholm is a Homecoming for Landeskog
Why Can't MacKinnon do that every night?
At the Pepsi Center, you'll think you're in Chicago
Is Zadorov ready to be – and stay – a top-pairing "D"?
For this is to work, Bernier has to be better
This isn't just Jared Bednar's second season. It's his second chance.
Sven (The Reindeer) Andrighetto speedily skating into Avalanche forefront
With Avalanche off to another 3-1 start, leadership is a "core" issue
Magazine: Colorado Eagles' class act in Northern Colorado
Magazine: Avalanche convinced a turnaround is possible