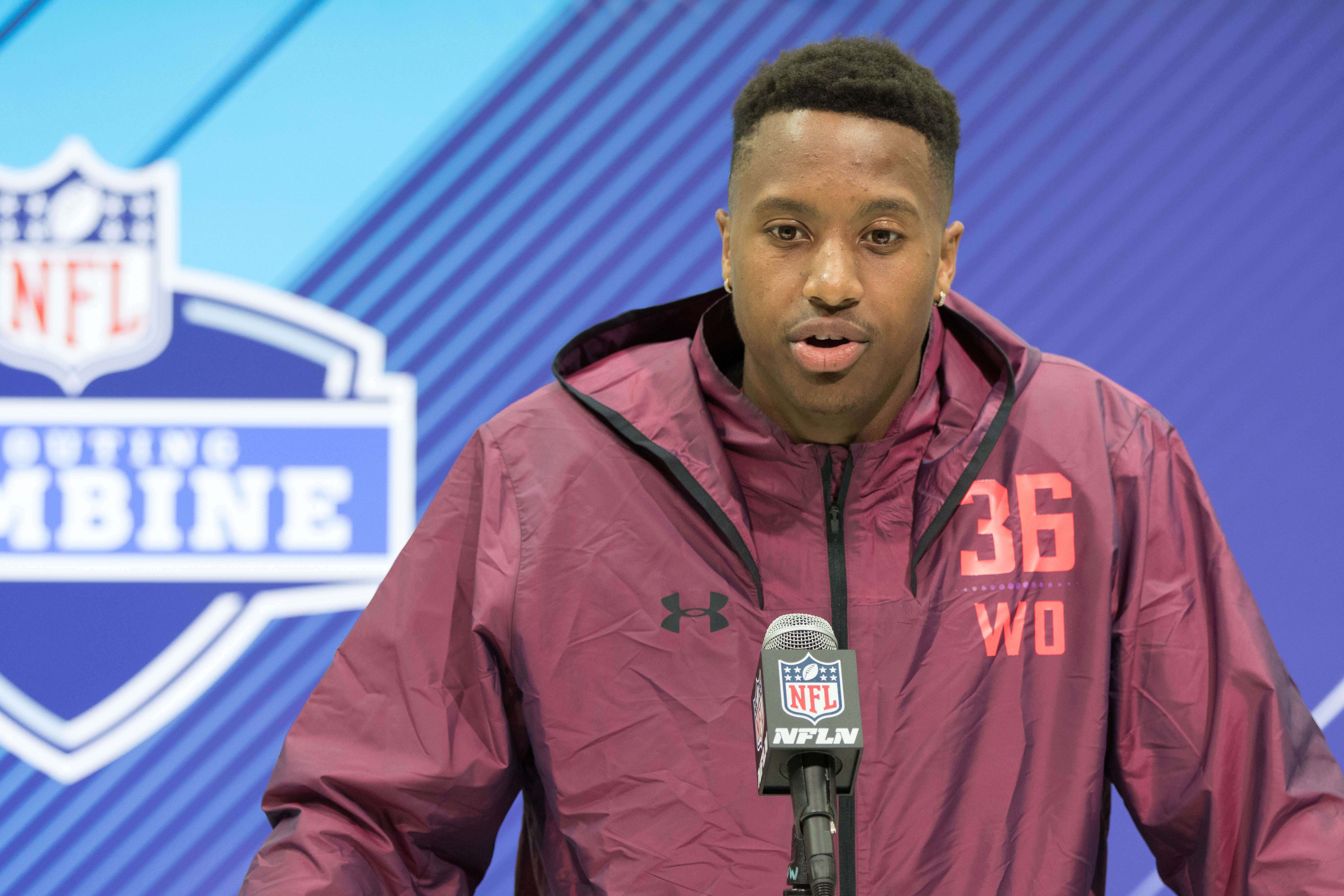 The Denver Broncos must be looking at their recent history to find the success they had grown accustomed to since John Elway began his tenure at general manager in 2011. Seeking a greater pass rush like the one that carried the team to their Super Bowl 50 victory, the Broncos selected pass-rusher Bradley Chubb in the first round of the 2018 NFL Draft.
Alternatively, seeking the offensive success that the 2013 record-setting offense produced, the Broncos were in need of a true third receiver for their lackluster offense.
The Broncos did just that, selecting SMU wideout Courtland Sutton. The last time the Broncos boasted a three-receiver threat was when they had receivers Demaryius Thomas, Eric Decker and Wes Welker. The Broncos have a chance to relive that same success with the selection of Sutton.
A redshirt junior from SMU, Sutton is a dominant presence on the field at a lanky 6′ 3″, 218 lbs. Sutton isn't known for his speed as much as his physicality; using his body to bully opposing defensive backs and reel in everything thrown in his direction. Sutton thrived the collegiate level, catching 12 touchdowns last season to go with 1,085 yards on 68 catches. Selecting Sutton finally fills a void that the Broncos have not been able to fill since the departure of Welker after that special 2013 season.
Sutton should be able to step in and play right away. After losing wide receivers Cody Latimer and Bennie Fowler in the offseason, the Broncos were sorely lacking depth at receiver behind Pro Bowlers Demaryius Thomas and Emmanuel Sanders. At this moment, it's unclear whether Sutton will line up outside or in the slot, but his playmaking ability alone should earn him time immediately. Sutton will compete with second-year receiver Carlos Henderson and fan-favorite Jordan Taylor for the third receiver position behind Thomas and Sanders.
After an offseason of swirling rumors that the Broncos might part ways with either (or both) Thomas and Sanders, the Broncos were clearly searching for more production at receiver to give their new quarterback Case Keenum with the best set of weapons possible.
With their second-round pick, the Broncos bring in one of the most refined receivers in the draft, and one who could possibly develop into an eventual starter with his massive size and playmaking ability.