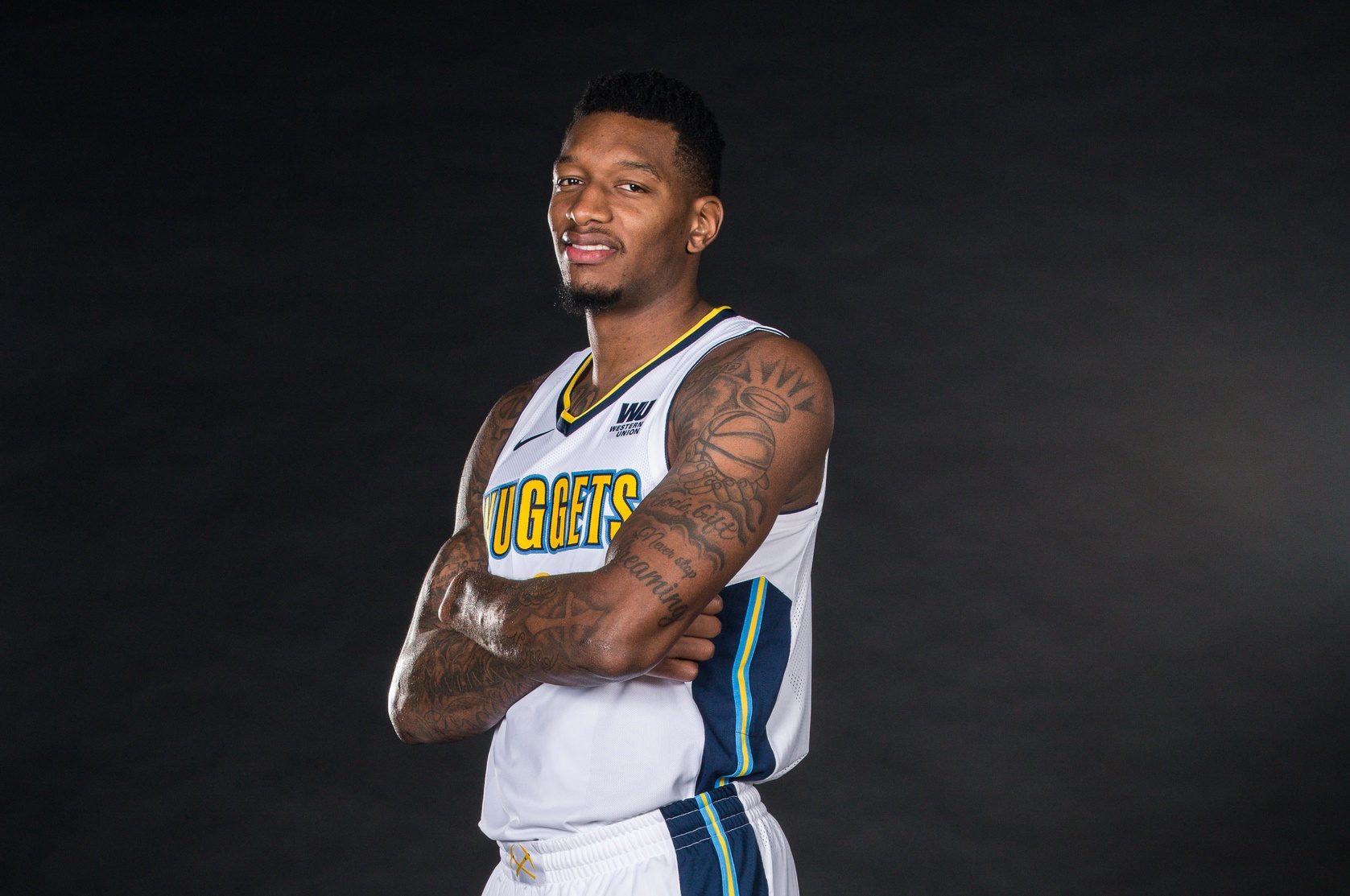 Torrey Craig, who is one of the Denver Nuggets' two-way contract players, is being called up from the Sioux Falls Skyforce to join the Nuggets in Utah tonight for their matchup with the Jazz. This will officially start the 45-day clock that Craig is allocated as a two-way player.
Craig, who hails from from University of South Carolina Upstate, has been annihilating the opposition in the G-League this year and is averaging 25.7 points per game — good for fifth in the G-League — to go with 6.5 rebounds, 3.3 assists, 1.2 steals, and 2.2 blocks. He is shooting 51.4 percent from the field and 39 percent from three-point distance in 35 minutes a game in addition to his usual stellar defense.
Craig had missed the past three games for the Skyforce with an ankle issue but returned to action Monday night and proceeded to rack up 35 points on 13-19 shooting from the field to go along with 11 rebounds — six on the offensive glass — and three assists to zero turnovers.
While Craig's play in the G-League is a large factor in his call-up to the Nuggets, there is also Wilson Chandler and the lower back soreness he has been dealing with for nearly a week. Chandler first popped up on the injury report on Nov. 20th and it seems that the same soreness in his back is still bothering him. Chandler will be out due to his sore lower back heading into the Nuggets' matchup with the Jazz on Tuesday night so the call-up of Craig helps gives Denver wing depth.
Chandler did not go through practice on Monday but a source close to the Nuggets has confirmed that Chandler did travel with the team to Utah even though the matchup with the Jazz is the only road game on the trip. Chandler traveling with the Nuggets is a good sign for his long-term outlook. It means that he was close enough to being able to play that it was worth bringing him to Utah instead of keeping him in Denver to get additional treatment.
After practice on Monday, Malone spoke on how he can tell Chandler has been hurting by his play on the court.
"We have to understand, if they are not right, that I do not want to throw a guy out there because he is not doing himself any good or the team any good," Malone said. "I give (Chandler) so much credit and I respect him for trying to play through all of that but — when you looked out there — he was having a hard time moving out there."
Chandler is averaging just 8.8 points, 4.4 rebounds, and 2.7 assists in 30.3 minutes per game. All of those marks are near career-lows for Chandler who is still trying to find his groove within the Nuggets' reconfigured roster.
Jeff Morton of Mile High Sports contributed to this story.