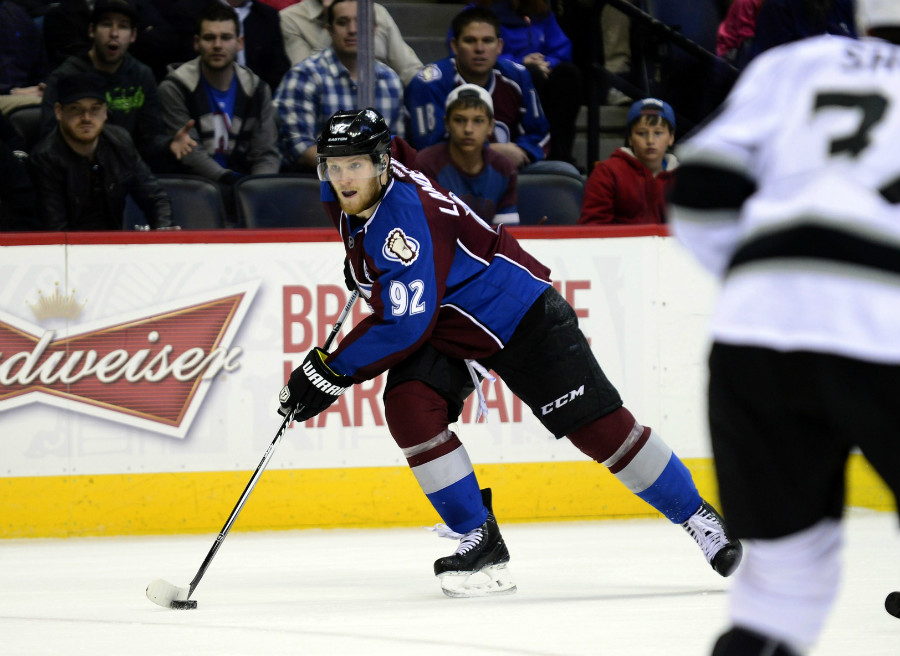 According to Head Case, boys ice hockey players suffer 54 concussions per 100,000 athletic exposures – second only to football. Colorado Avalanche captain Gabriel Landeskog – the youngest captain in NHL history – spoke out on the dangers of this injury.
"Unlike broken bones, concussions are invisible, and that means that everyone in the hockey community needs to unite and redefine what we mean by toughness and warrior mentality," Landeskog said in an article he published on The Players' Tribune.
"If we continue to keep quiet, it's sending the message that taking time to recover is not right, or that it's a sign of weakness. We have to stand up and speak up."
Landeskog suffered a concussion after taking a hit from Brad Stuart against San Jose in 2013. It was the start of a sense of awareness about head injuries.
After the initial week of treatment, Landeskog was only able to watch television in 15-minute bursts – he couldn't attend Avalanche games and he couldn't even watch his own team play.
"If you are a hockey player, you know how difficult that is," Landeskog said. "If you aren't a hockey player, imagine how you felt as a little kid when you got sick and had to miss school for a week. All you do is think about what your friends are doing, and what jokes you're missing out on."
He ended up being sidelined for 11 games in the lockout-shortened 2012-13 season. It wasn't until two months later that Landeskog was back to 100 percent.
As a professional athlete, Landeskog's mindset was "if something wasn't broken, you shouldn't take time off."
Fortunately, a culture change is blanketing professional hockey.
"So many of my teammates came up to me and said, 'Hey, you need to have patience with this stuff. Take your time coming back. We need you fully healthy.'"
Not only has this injury taught Landeskog about the dangers of head injuries, it's also schooled him on what true leadership looks like.
"One thing I've learned about leadership is that it's not always about being a rah-rah guy, or giving a great speech," Landeskog said. "Sometimes it's just about looking out for your teammates and understanding what they're going through. That includes the injuries that you can't see — that don't bleed all over your jersey like my broken nose did."
In addition to The Players' Tribune, Landeskog also made his voice heard in a video made in part with EMPWR, a movement designed with the advancement of concussion awareness in mind. It's just another way for Colorado's team captain to spread awareness about a very serious injury.
"You only have one brain," Landeskog said. "If you don't take care of it, you can really suffer the consequences for a long time. If you're feeling foggy, or sitting in a dark room wondering what's wrong with you, go see a doctor immediately. Take as much time as you need to recover."