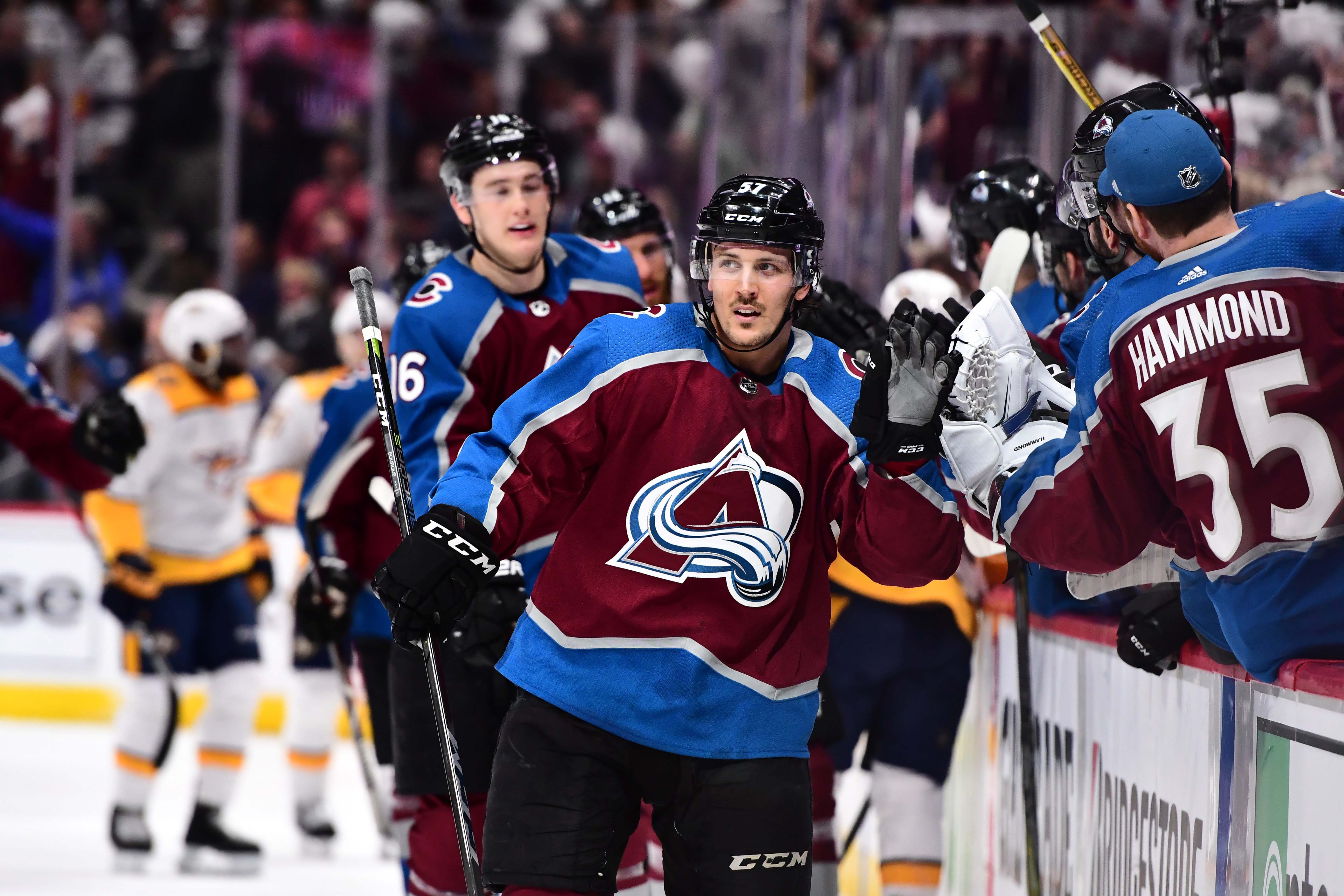 The Colorado Avalanche announced that the club has re-signed forward Gabriel Bourque to a one-year contract through the 2018-19 season. Bourque signed with the Avalanche as a free agent in 2016 and has appeared in 64 games since, including 58 games in 2017-18.
The 27 year-old from Rimouski, Quebec totalled 11 points last season (5 goals, 6 assists), his most since 2014-15 with the Nashville Predators (13 points). He also came up big for the club in the postseason, scoring twice in the six-game series with the Predators.
Bourque does not light up the scoreboard frequently but the left-handed shooter does have goal scoring abilities, as he displayed in the 2018 playoffs and throughout his time in the American Hockey League. Bourque was third on the San Antonio Rampage in 2016-17 with 33 points (23 assists).
More importantly though, Bourque is willing to play a physical brand of hockey and do some of the little things that allow his teammates to create scoring chances.
Bourque's 123 hits last season were the fourth-most on the team and he was often called on when the team needed to kill a penalty, averaging 1:54 of time-on-ice in shorthanded situations.
"Gabriel brings leadership and a veteran presence to our team," said Avalanche Executive Vice President & General Manager Joe Sakic. "He plays hard minutes, kills penalties and is reliable at both ends of the ice."
Following one of the most successful turnarounds in NHL history, it is clear that the front office believes Bourque serves a valuable role for the Avalanche, and they prioritized bringing him back for another year.
The club will now have to decide if it wants to pursue the nine other unrestricted free agents in the organization. Most notably, forwards Blake Comeau, Joe Colborne and Nail Yakupov will be able to the open market, as well as goalies Andrew Hammond and Jonathan Bernier.