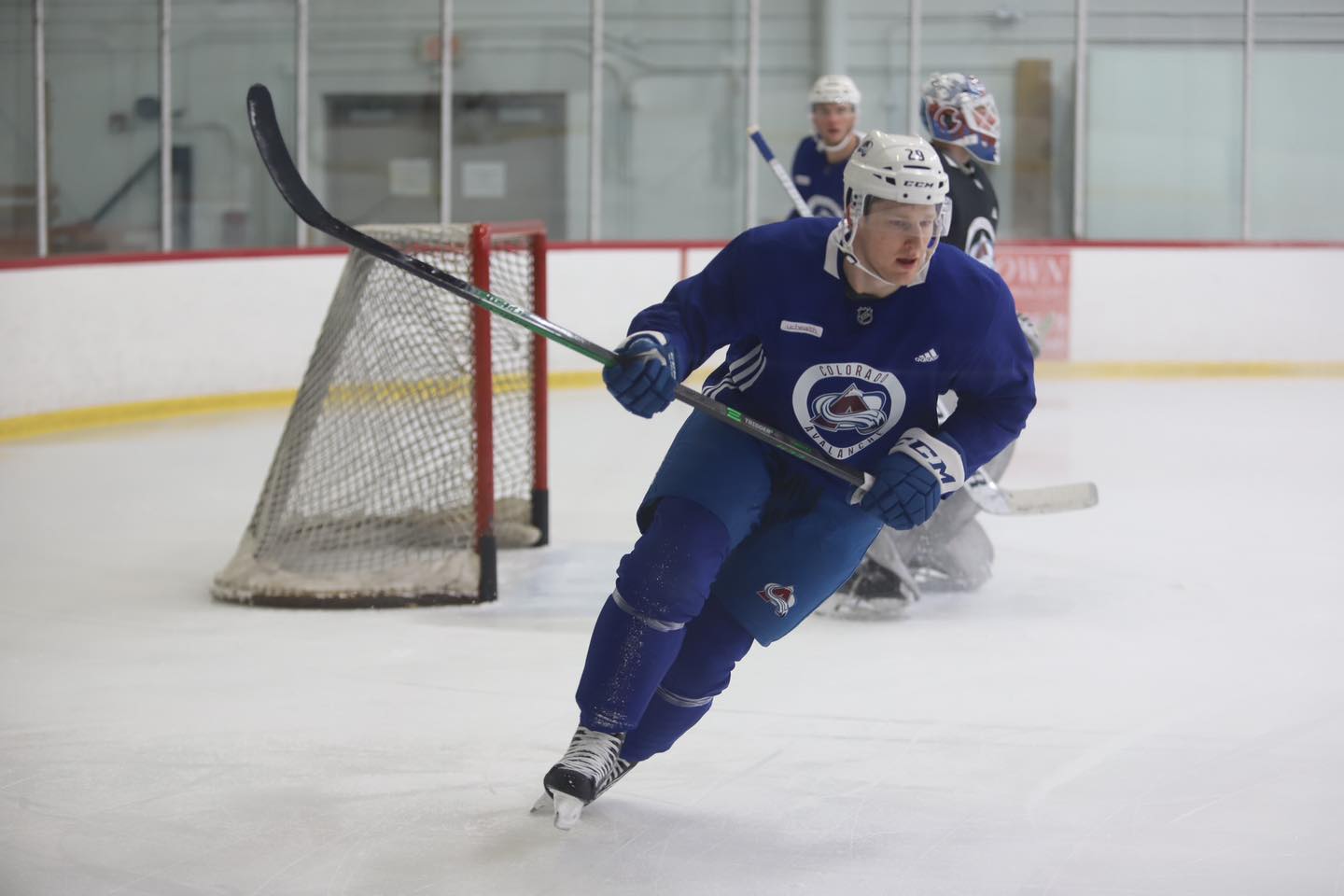 The Avalanche began their on-ice portion of training camp Monday without five players on the 40-man training-camp roster. The group, deemed "unfit" to practice, according to coach Jared Bednar, were forwards Gabe Landeskog and Brandon Saad, defensemen Erik Johnson and Keaton Middleton and goaltender Philipp Grubauer.
"I don't know what the protocols are or when they're going to be back," Bednar said. "They're unfit to practice today. Tomorrow morning I'll get news if they're fit or not. I'm just not allowed to relay what exactly they are."
Bednar on Sunday said his entire training camp roster was healthy, meaning their absences could be COVID-19 related rather than physical injuries.
Toews and Makar: Defenseman Devon Toews, one of the Avalanche's big offseason acquisitions, was playing with Cale Makar on the top pairing Monday.
Toews, 26, was acquired from the salary cap-strapped New York Islanders on Oct. 12 for two second-round draft picks and signed a four-year extension with the Avalanche the same week. The Islanders were eliminated by the eventual Stanley Cup champion Tampa Bay Lightning in the Eastern Conference finals.
"I think this team has what it takes to go all the way," Toews said of the Avs. "I saw different things that Tampa Bay did so well and I feel like this team can do a lot of those same things."
Game times: The Avalanche released their game times for the 56-game regular season, and the opener against the St. Louis Blues on Jan. 13 is the only 8:30 PM start at Ball Arena. There are other 8:30 PM games but only on the West Coast.
The Avs, per reports, will also play an outdoor game against the Vegas Golden Knights at 1 PM on Feb. 20 at Lake Tahoe, although the NHL has yet to officially announce it.