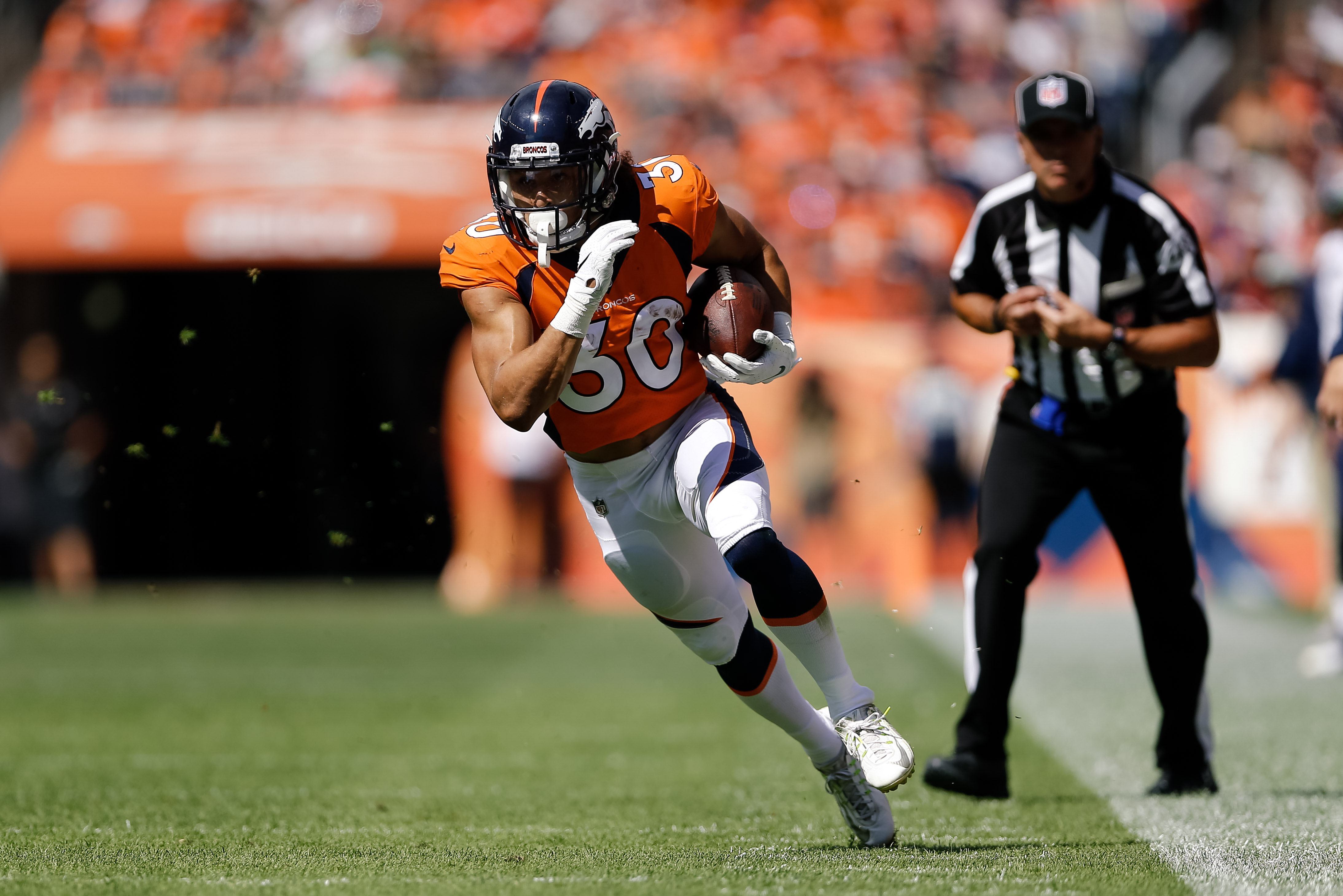 The Denver Broncos are in the middle of a three-game winning streak and solid play from the offensive line has been key. One of the players that has played especially well over the last month has been second-year starting left tackle Garett Bolles.
According to Pro Football Focus, the 26-year old tackle ranked 49th in the NFL in pass blocking grade (67.1) in Weeks 1-9. But since Week 10, Bolles ranks 13th in the league at 78.4.
With its starting left tackle performing well, Case Keenum has thrown zero interceptions during and Denver's rushing attack has been incredibly consistent during the last three victories. Following Phillip Lindsay's monster performance on Sunday, the rookie running back gave props to his offensive line by rewarding the unit with the game ball.
In an interview with Eric Goodman and Les Shapiro of Mile High Sports AM 1340 | FM 104.7, Bolles explained that the selfless act by his younger teammate was definitely appreciated by the offensive line.
According to Bolles, it is not Lindsay's genuine appreciation of the offensive line that makes them want to create running lanes for the speedy, young back though. More than anything, Bolles and the 'big uglies' get inspired by Lindsay's tenacious running style and consistent effort on every snap.
"He's like the Energizer Bunny," Bolles said. "He just goes and goes and goes. He has a little firecracker in him, that's why we call him pitbull … He has that heart and that grit we need."
Bolles went on to explain how he loves Lindsay's attitude because when the Broncos were winning Super Bowls with John Elway in the 1990's, a big reason why was they had so much success was opponents feared their mentality.
"They were tough SOB's. Nobody wanted to play them because the knew they would get punched in the mouth," Bolles said. "That's just the mentality we want to hold here for a long time."
Listen to the complete interview with Goodman and Shapiro here or click below: