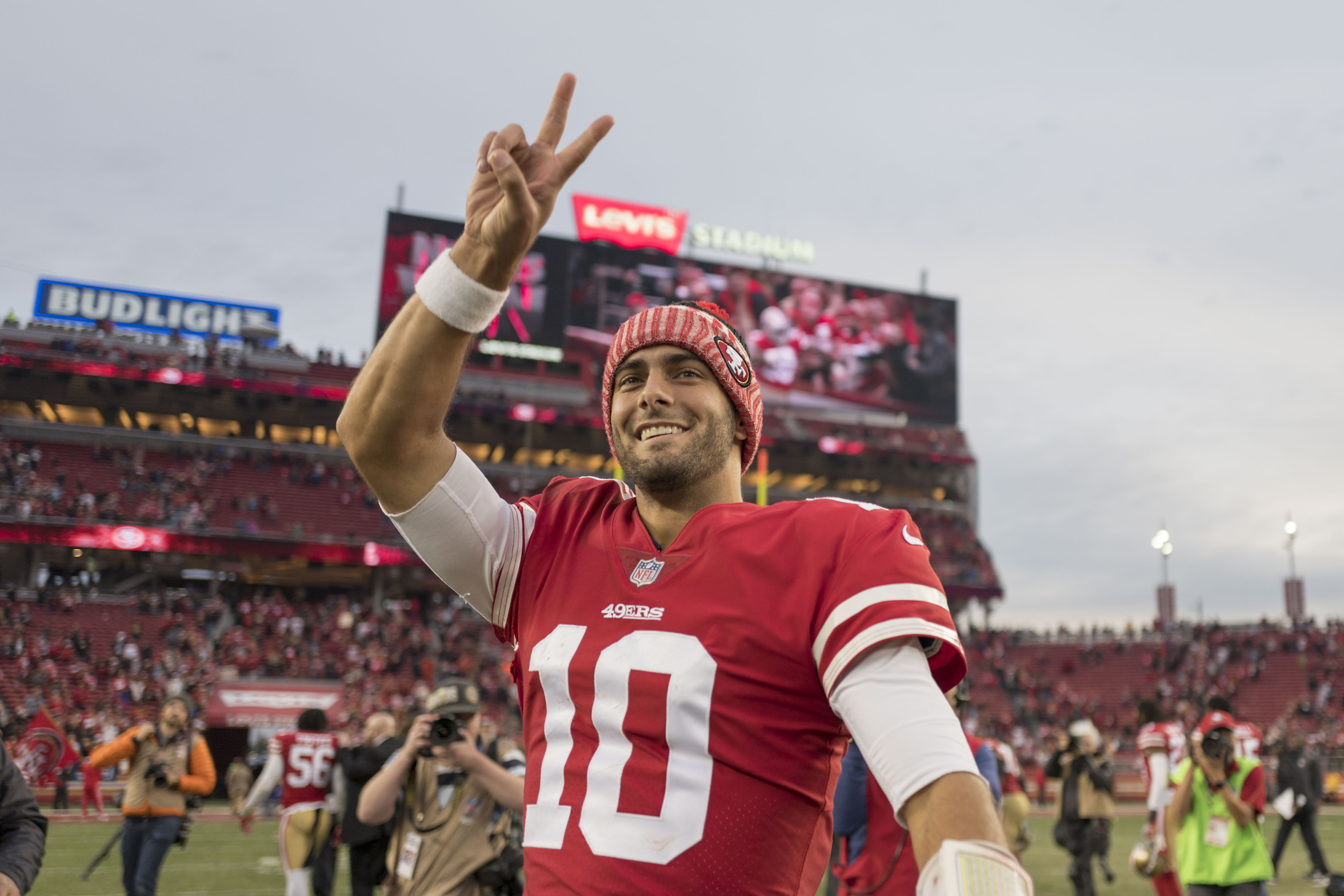 What appeared to be a straightforward sports news day turned out to be anything but.
The Super Bowl champion Philadelphia Eagles' long-awaited parade took place, but if it wasn't for Jason Kelce's… enthusiastic speech, it might have been overlooked on the national stage thanks to a bizarre NBA trade deadline that saw the Cleveland Cavaliers completely dismantled and put back together in the span of only a few hours.
Buried beneath both of those events was the news that the San Francisco 49ers made quarterback Jimmy Garoppolo the highest-paid player in the NFL when they locked him into a five-year, $137.5 million deal. That's great for Garoppolo, but it's bad news for every other NFL team that's in dire need of a quarterback.
Unfortunately for the Denver Broncos, they're one of them.
If the Broncos' last two seasons of mediocrity proved anything, the NFL is unquestionably a quarterback-driven league. If you are one of the unlucky teams without a good one, you're going to eventually have to fork over the cash to get yourself one.
If anyone besides Garoppolo should be licking their chops, it's soon-to-be former Washington Redskins quarterback Kirk Cousins. Cousins, who's started 50 more games than Garoppolo has, will more than likely take the title of the NFL's highest-paid player sometime shortly after the free agency period begins on March 14th.
Cousins isn't elite, but he's by far the best free agent available and the Broncos are going to make a hard push to get him — Pro Bowl quarterbacks who haven't yet turned 30 don't often land on the market.
Garoppolo has looked as well as anyone can after just seven starts, but people around the league have to be scratching their heads when they think about how the quarterback market has gotten to this point.
Because of the direction it's taken over the last few years, the 49ers had no choice but to pay their relatively unknown quarterback $137.5 million over five years, or another team would have done so eventually. As a result, the Broncos are going to have to top that if they are serious about landing Cousins, and that's likely going to mean the end of some key players' time in Denver.
The Broncos have the option to go a number of different routes when it comes to the starting quarterback this offseason, but John Elway has said that he expects to draft a quarterback every year — Garoppolo's new contract emphasizes the importance of whichever quarterback they'll draft, in whatever round they do so.