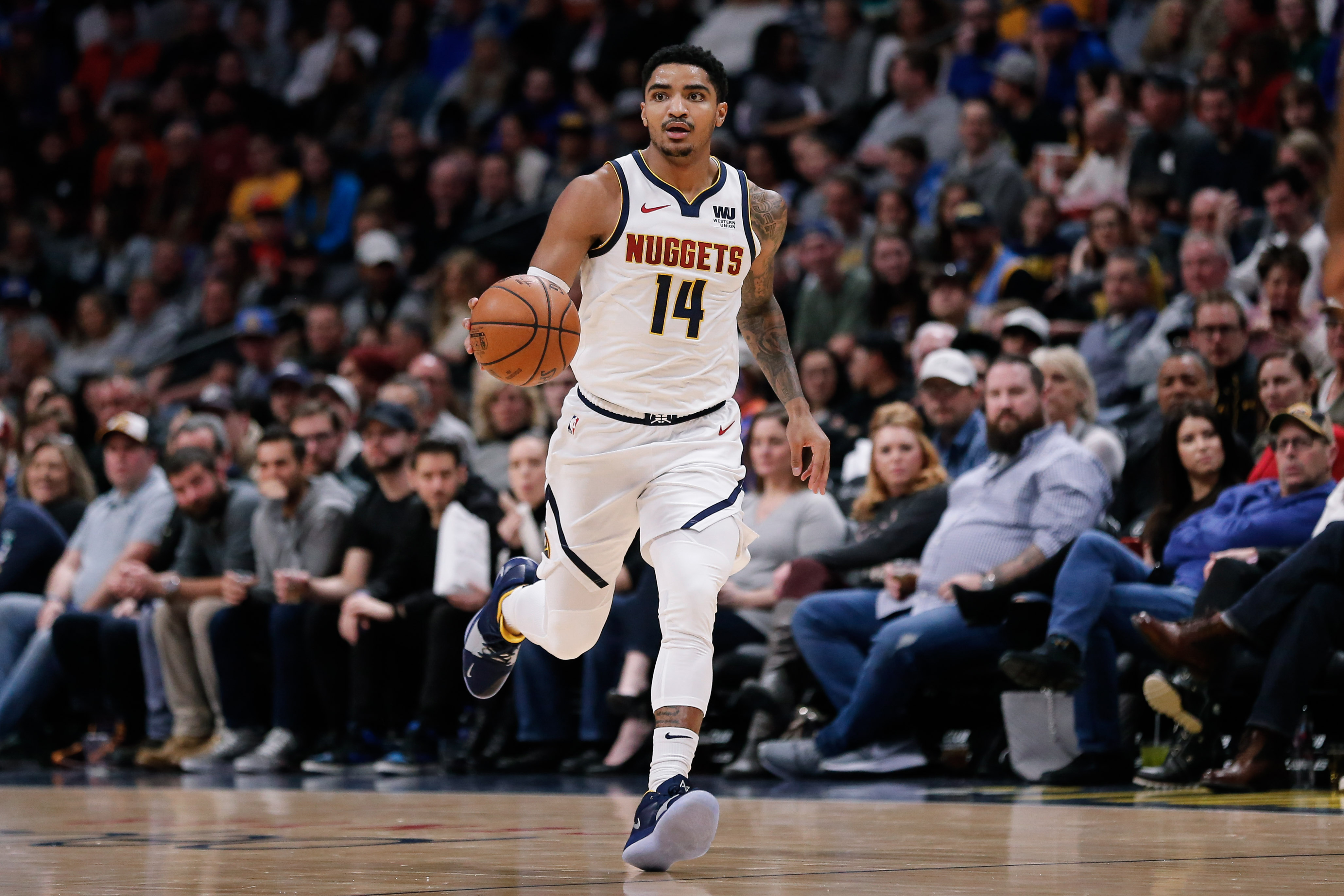 Gary Harris has had his most frustrating year of his basketball life in 2018-19 and it has everything to do with injuries.
After ascending into the conversation as a potential top-five shooting guard in the league over the past couple seasons, four separate lower body injuries — a hip injury, adductor issue, hamstring strain, and a tweaked ankle — in 2018-19 has derailed his growth and has left him without a rhythm or any semblance of consistency this season.
Now, Harris has returned to the hardwood and is finally on his path back towards being 100 percent, but that does not mean that the Nuggets are willing to let him run wild just yet. As they have done all year, Denver will continue to be extremely conservative with their players and their ailments.
Harris will continue to come off the bench for the foreseeable future according to Nuggets' head coach Michael Malone. When he was asked if he is tempted to put him back into the starting unit, Malone did not step away from his stance.
"I am not tempted," Malone stated when asked if he is felt pressured to start Harris on Sunday afternoon against the Clippers. "Because of his injury history this year — even going back a few years — the last thing that I want is Gary coming back and be lost to an injury once again. After having a lengthy conversation with Steve Short and our training staff, we like where his minute restriction is right now and the best way to use him with that minute restriction is off of the bench so he is not playing, sitting out for a long time, and then coming back and playing. It is all about putting Gary in the best position."
If Malone's words are true, Harris will continue to play just about 20 minutes a night off of the bench for the Nuggets. Then, when Malone was asked if this is the plan for the rest of the season, he did not provide much clarity, but Malone did say that there is genuine worry about Harris hurting himself once again; specifically when it came to soft tissue injuries.
"It is kind of up in the air, to be honest with you," Malone explained. "If we start getting him up into the low-30s per game, at some point, are you putting him more at risk of having a soft tissue injury that he has had a few times this year? I mean, the frustration level for Gary, playing 30-somthing games and being in and out is very high. I think that Gary just wants to stay healthy and help this team win."
Despite all of the worry surrounding Harris' health, one thing has not changed whatsoever.
"Gary is our starting two guard; he is just not starting right now due to the circumstances around his injuries," Malone stated emphatically.