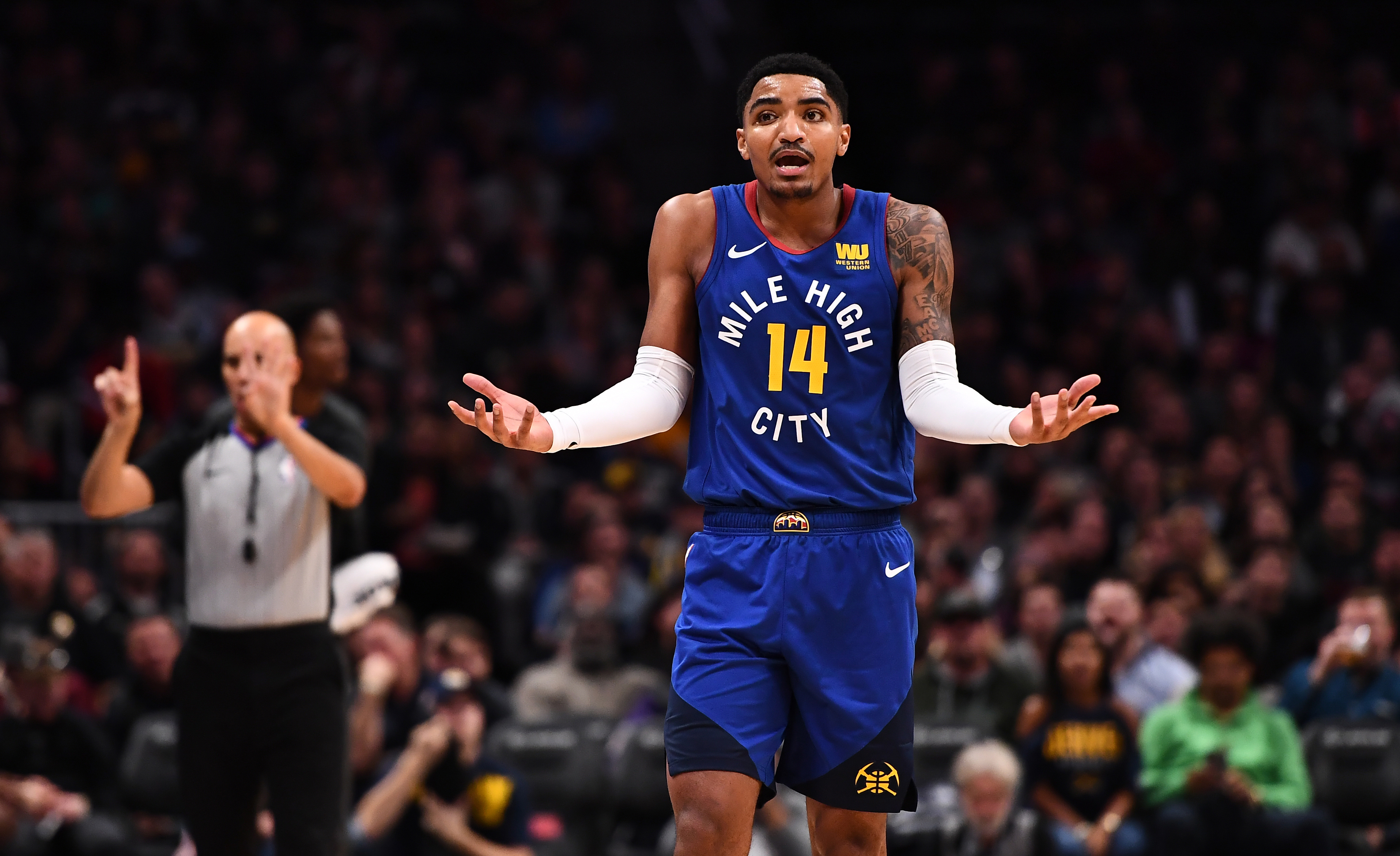 According to Adrian Wojnarowski of ESPN, Denver Nuggets starting shooting guard Gary Harris will be out for 3-to-4 weeks to rehabilitate his right hip injury.
Harris originally hurt his hip when he landed after attempting a layup against the Toronto Raptors. Here is the video of Harris injuring his hip:
Nuggets' head coach Michael Malone — before the Nuggets victory in Orlando against the Magic — said that Harris was day-to-day after his hip injury, but it appears that after further evaluation, Harris' injury will sideline him longer than originally thought. In a pass release sent out on Saturday morning, the Nuggets announced that Harris will be evaluated on a week to week basis.
If Harris ends up being out for the full 3-to-4 weeks, that places his return to the court as early as December 29th when the Nuggets take on the Phoenix Suns in Phoenix or as late as the Nuggets home matchup with the Charlotte Hornets on January 5th, 2019.
Now, the question becomes about who Denver replaces Harris in the starting lineup with.
Torrey Craig is the easiest and most likely answer here because Malone trust Craig in big spots and highly values his defensive impact. Also, now that Nuggets will be without starting power forward Paul Millsap for an undetermined amount of time with a broken big toe in his right foot, the Nuggets are going to need more versatile defenders on the floor if they want to keep up their defense dominance.
The other option that the Nuggets have is to start Malik Beasley in place of Harris. Beasley has been playing his best basketball of his NBA career as of late, is hitting 41.2 percent of his 3-point shots so far this season, and has played inspired defense. Regardless of if Beasley starts or not, he will likely be in line for 30-or-more minutes a night with the likes of Harris, Millsap, Will Barton, and Isaiah Thomas all out.
The last option would be to slide Monte Morris into the starting lineup and have Jamal Murray slide over to the shooting guard role. This seems like the least likely option for the Nuggets being that they are already very low on guard depth and they do not have another backup point guard to rely on if Morris is in the starting lineup.
Regardless of what decision Malone makes for the next game or two, that decision may change depending on the Nuggets matchup as Malone outlined before taking on the Orlando Magic.
"On that given night, which player we feel is going to be a better matchup for us in terms of who they're guarding, who the other team offers in their starting lineup and also, it's not just about how it affects the starting unit — how does it affect the bench unit?" Malone told the Denver Post. "Whether it's Torrey (Craig), whether it's Malik (Beasley), whether it's somebody else, we have options and I think we can look at it game-by-game while Gary is out."
To finish out the month of December, the Nuggets have just eight games remaining, and inversely, they have 15 days without a game. At least the Nuggets schedule allows them to get some much-needed rest, but until then, as Malone said a few days ago, it is, "all hands on deck," for the Nuggets right now.
Harris is averaging 16.6 points, 3.2 rebounds, 2.9 assists and 1.2 steals in 32.3 minutes per game for the Nuggets so far. He is shooting 43.9 percent from the field, 32.4 percent from 3-point distance, and 79.1 percent from the free throw line as well.