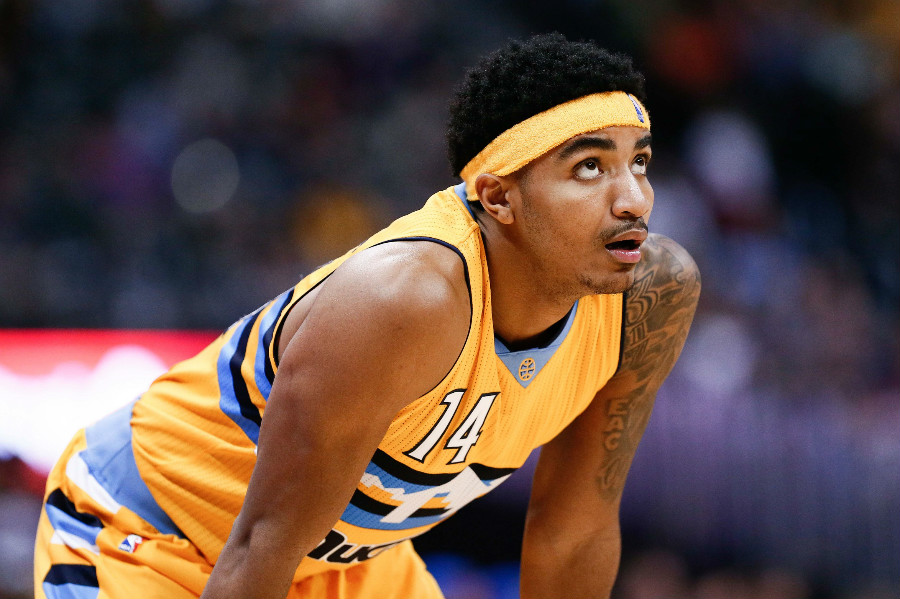 Gary Harris hasn't played a game in over a month, but according to head coach Michael Malone, the Nuggets' starting two guard has good chance to play on Thursday against the Portland Trail Blazers.
Gary Harris (foot) has a "pretty good" chance of returning to the lineup tomorrow vs. Portland, #Nuggets coach Michael Malone said.

— Chris Dempsey (@chrisadempsey) December 14, 2016
Harris missed the first five games of the year with an injured groin before returning for a five-game stretch in early November in which he averaged 10.8 points, 3.2 rebounds and 2.4 assists in just 22.8 minutes. An injured foot, though, knocked Harris out for the next 15 games, a stretch in which the Nuggets went 6-9.
Harris started 76 games for Denver last season, playing 32.1 minutes per game (second to Danilo Gallinari's 34.7).
It'll be interesting to see how Malone handles Harris' return. While it's much needed, the rotation is already crowded, which means somebody will have to lose minutes.
There's no word on if Harris will make an immediate return to the starting lineup.