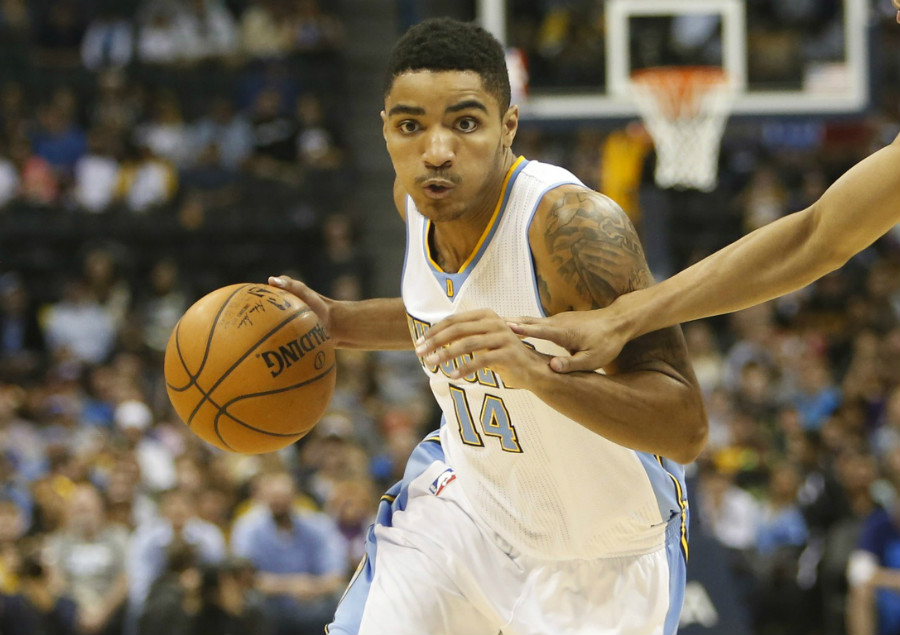 In two years with the Denver Nuggets, Gary Harris has been known primarily for his impact on defense, but he understands that there's still room to grow on offense.
"I want people to think: Oh damn, I don't want to guard him and I don't want him to guard me," Harris told Rob Mahoney of Sports Illustrated.
Last season, Harris averaged 12.3 points per game, which was good for fifth-most on the Nuggets' roster, but it's the little things that make Harris' potential so high.
Harris does not want to be just a scorer, he wants to make offensive moves that will take the attention off some of his teammates like Emmanuel Mudiay or Nikola Jokić.
"I can kinda see what he's thinking just by his eyes, and he sees what I'm thinking." said Harris about his chemistry with Jokić.
Harris only averaged 1.9 assists per game last season, so he is going to need to work on his passing skills if he wants to make this newly found chemistry work. If he can figure out how to gel with Jokić it will immensely help him to become the dangerous offensive threat that he strives to be. With a guy like Harris feeding the ball to Jokić down low it could make the Nuggets offense one to watch out for.
Unless Harris is all of a sudden able to shoot the three ball like Steph Curry then he will take a back seat to most of the young stars on his team, but he will be interregnal to their success and he is okay with that.
"You just want to do that as much as possible when you're cutting," Harris said. "You're able to get a back cut or able to suck a defender to help. You cause the defense to react and get them to do something."
Even if Harris is nothing more then a decoy or a setup man, if the Nuggets are winning we won't hear much complaining out of him.