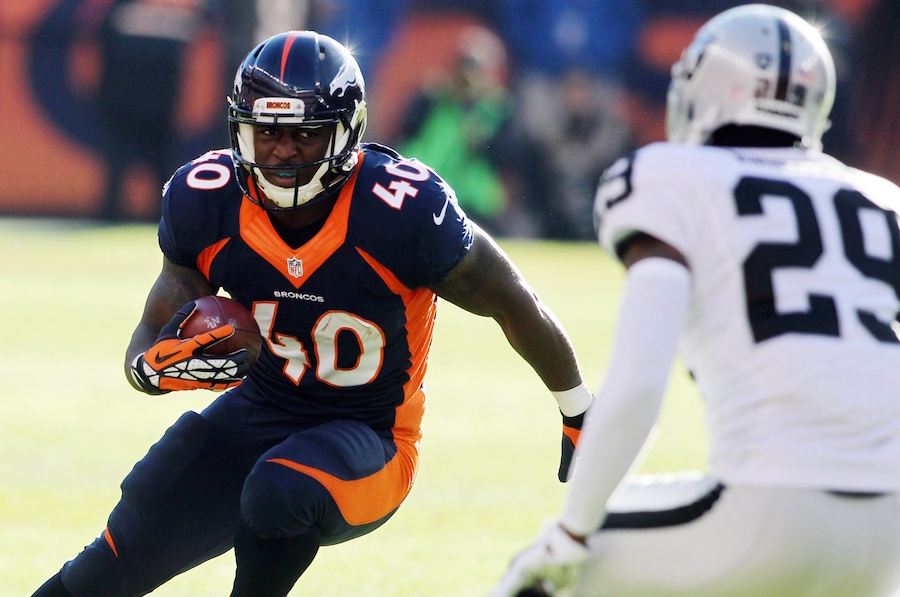 With all of the talk surrounding the Denver Broncos quarterback and running back competitions, there is one position that hasn't received a lot of media attention and that is the fullback position.
"We are going to have a real fullback. I don't think we are going to have a guy who is some other position playing fullback," Kent Erickson said Thursday on The Big Show on Mile High Sports AM 1340 | FM 104.7.
The Denver Broncos will finally return a legitimate and true fullback into their offensive scheme, the first since Howard Griffith back in the late '90s, early 2000s.
In the pass-happy, shotgun offense employed under Peyton Manning, the fullback all but disappeared; however, in Gary Kubiak's offensive system, it plays a key role.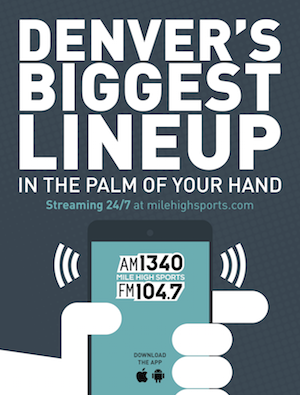 "Over the course of his coaching tenure, the fullback has accounted for 10 percent of offensive touches," Benjamin Allbright pointed out.
In Kubiak's offense, the fullback is pivotal because he gives the running back a lead blocker to open up running lanes. The fullback assists the lineman in the zone stretch plays also.
More than anything, the fullback is another option the quarterback can go to in both the pass and run game.
"What I like about the fullback position," Benny Bash says, "is that it gives you "another level" in the level concepts, if you're going to split the field in half."
The fullback will especially help in pass protection considering the Broncos will have a new quarterback this upcoming season. Look out for those goal line bootleg plays as well.
Juwan Thompson's official move to fullback and the use of a draft pick on Andy Janovich is a sign of what to expect in the Broncos offense this season. Expect them to have an integral role as Gary Kubiak expands his playbook with his new quarterbacks and, of course, fullbacks.
To hear more on the fullback position click on the podcast below…
Catch The Big Show every Monday through Friday from 2-4 p.m. on Mile High Sports AM 1340 | FM 104.7 or stream live any time for the best coverage of Colorado sports from Denver's biggest sports talk lineup.