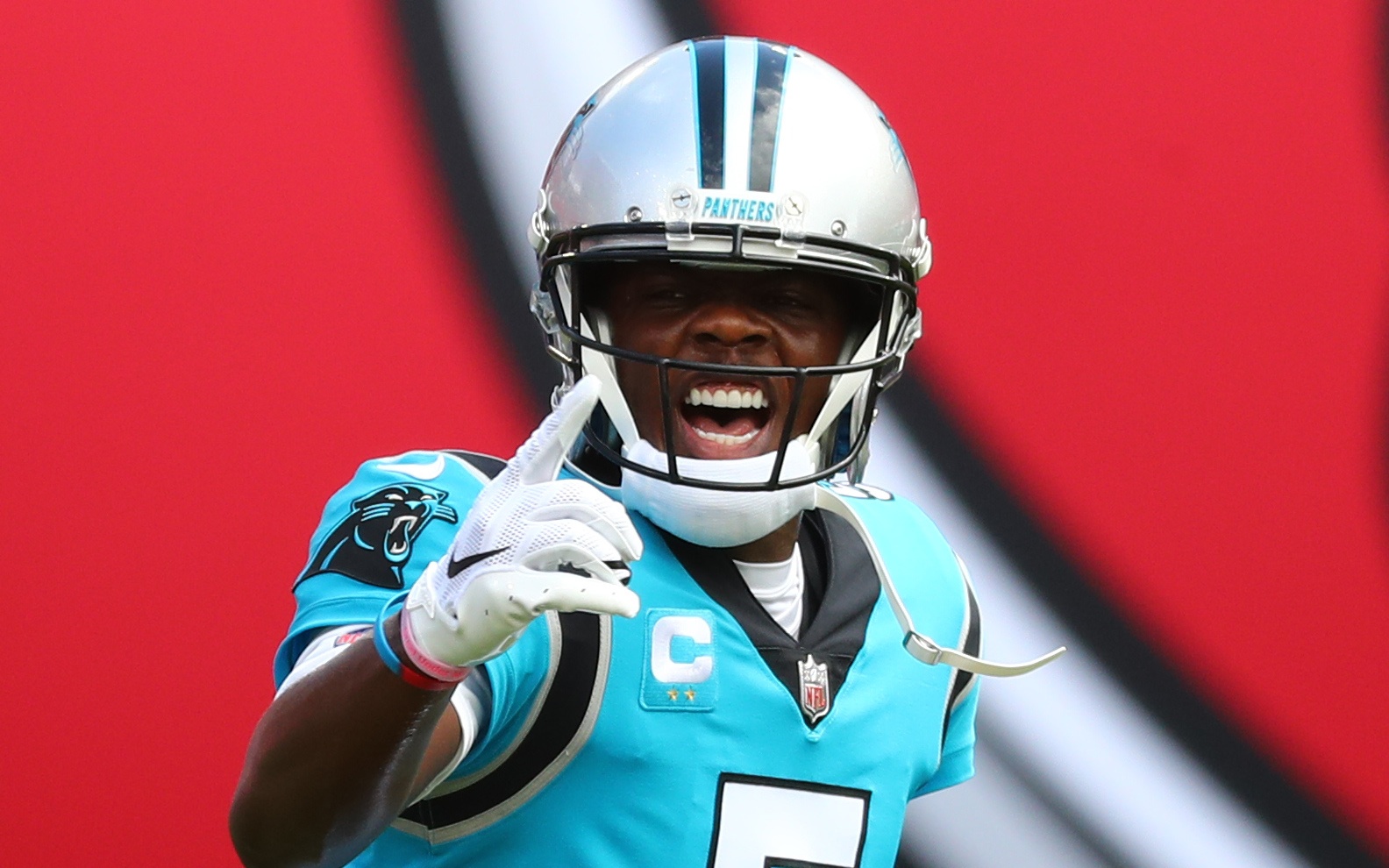 The Denver Broncos said they wanted to bring in competition for third-year quarterback Drew Lock, and George Paton did just that.
On the day before the 2021 NFL Draft — Paton's first as a head GM and first in charge of Denver's personnel decisions — the Broncos traded a mere sixth-round pick for Teddy Bridgewater.
Anytime a GM can trade a Day 3 draft pick for a starter, that's a win. Add onto it that Bridgewater plays the most-important position in American sports, and the fact that he got the Panthers to pay a majority of Bridgewater's deal; this was a blowout victory for Paton.
The Broncos waited and watched for a veteran QB, but they didn't panic. Paton was patient.
Conversely, the Bears paid a much older Andy Dalton $10.5 million for one year, while the Broncos are on the hook for a mere $4.5 million for Bridgewater. The Panthers paid $7M of the deal and took Denver's sixth-round pick back as compensation.
Dalton is 33 years old, Bridgewater is only 28. And after this year, the Bridgewater won't be under contract, meaning it gives the Broncos the flexibility to either continue forward with him, or use him as a bridge over troubled water as a rookie quarterback develops.
That's right, even with the deal for Bridgewater and Drew Lock on the roster, the Broncos are still in the market for a long-term answer at quarterback.
It always seemed like a long shot that they would move up, but that's still a possibility. Or, Denver could stay pat at No. 9 overall and see if their guy (Justin Fields or Trey Lance?) falls to them.
What seems most likely, though, is Denver moving back and stacking up additional picks, going for possibly a linebacker, offensive lineman or cornerback.
That's how Bridgewater has affected the draft. Simply, he hasn't really.
But, how will he affect the Broncos on the field next year?
Well, first and foremost, Paton didn't go out and get an A.J. McCarron or Blake Bortles — two quarterbacks Lock could easily beat out — the Broncos instead traded for a could and should-be starter in Bridgewater.
Rewind to 2014, and Paton was part of the Vikings team that drafted Teddy B. No. 32 overall. In his second season, Bridgewater improved and helped lead the Vikings to an 11-5 record with modest but competent numbers (3,241 yards, 14 TD, 9 INT, 5 rushing TD). But in training camp before his third year, the young QB blew out his knee.
Bridgewater was resilient, and three years later in 2019 he was there to take over for an injured Drew Brees in New Orleans. Teddy B. kept the Saints' boat afloat, playing some of the best football of his career while Brees recovered.
Last year, Bridgewater found his way to the sad Carolina Panthers, where he was promoted to full-time starter. At the time, I wanted the Broncos to sign him to compete with Lock, just a year too early.
With the Panthers' paltry receiving corps, and with their superstar running back Christian McCaffrey injured, Bridgewater still enjoyed a competent season. He finished with 3,733 yards, 15 TDs, 11 INTs plus five rushing TDs as well.
Those aren't eye-popping numbers, but they are simply a vast improvement over Lock's 2020 campaign in which he was arguably the worst quarterback in football. Clear evidence of Bridgewater's more efficient play is his fifth-best in the NFL completion percentage (69.1) compared to Lock's 35th-worst (57.3).
One would have to guess Bridgewater's touchdown numbers jump up to around 25 with Courtland Sutton returning while Noah Fant, Jerry Jeudy and KJ Hamler all take a step forward in their individual maturation processes. That is, if Bridgewater is the full-time starter in 2021.
That's far from certain.
Lock and Bridgewater seem ready to duel it out for Denver's starting quarterback spot this offseason. May the best man win.
Because, if the Broncos can find competency at the quarterback position, they are in position to truly compete for a Super Bowl.
This first offseason by George Paton has been nothing short of tremendous. He re-signed Von Miller, Justin Simmons, Kareem Jackson and Shelby Harris while also bringing in strong cornerbacks Kyle Fuller and Ronald Darby. Simply, Denver's defense is top-5 caliber and should lead them a long way this year.
But now adding an experienced, competent leader in Bridgewater to the youngest offense in the NFL means the Broncos will have a chance to be well-rounded and really, truly compete.
No, Teddy Bridgewater isn't a star. But he is a legitimate NFL quarterback and one who could finally help Denver back to the playoffs for the first time in five years.