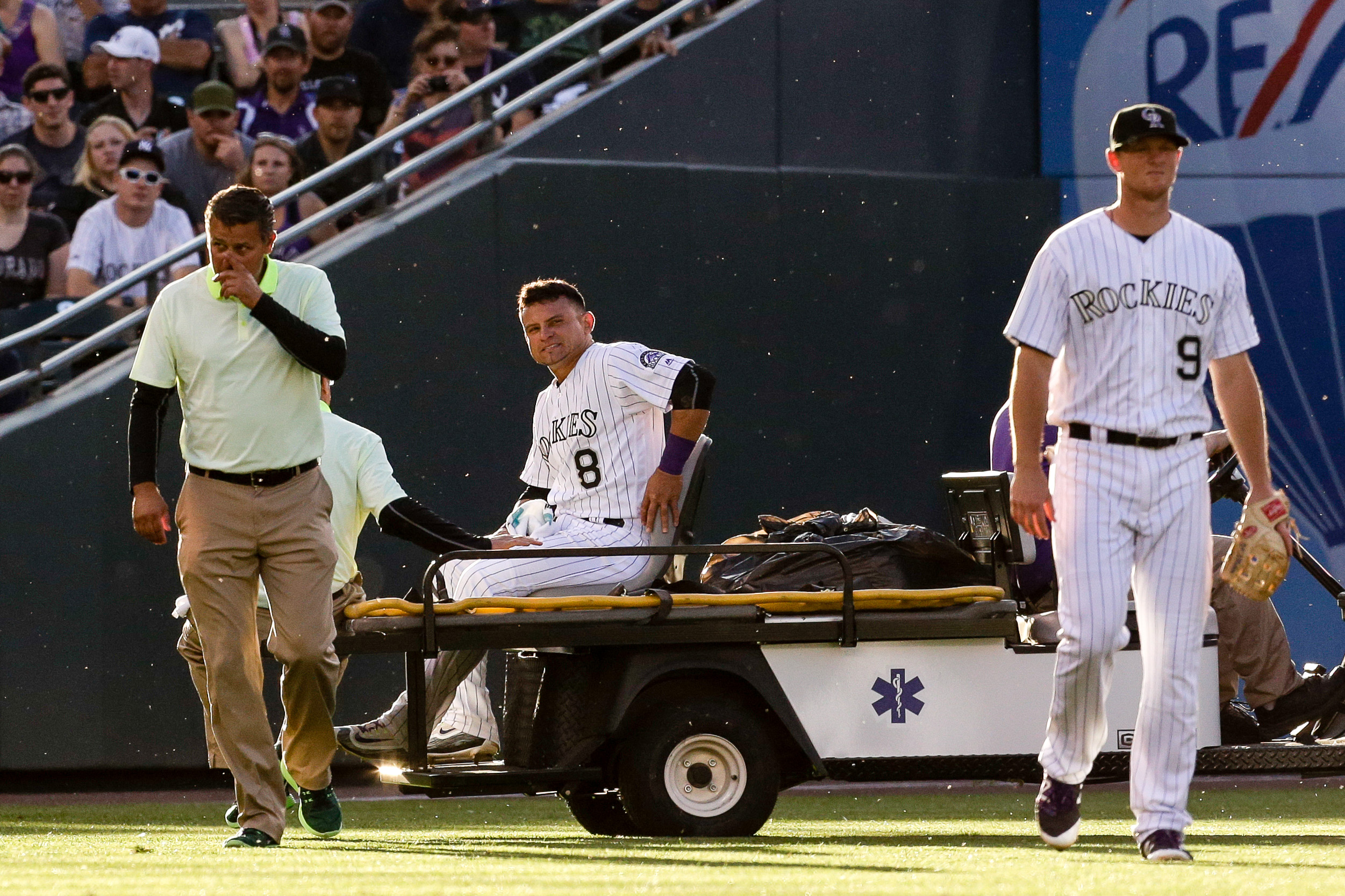 Colorado Rockies outfielder Gerardo Parra has been sidelined with a sprained left ankle dating back to June 17, and now the outfielder is preparing to take the next step in the road to recovery.
Thomas Harding of MLB.com reports the 29 year old is set to start a rehab stint with Double-A Hartford.
Manager Walt Weiss expects the rehab to be a lengthy one since Parra has not played in over a month.
"We got to play that one by ear," Weiss said. "He's been out a long time, so we'll see how it goes. But he's going to have to get some at-bats."
Since Parra went down the Rockies have used utility man Daniel Descalso, recently released Brandon Barnes, and veteran Ryan Raburn to fill the void.
The club also promoted prospect David Dahl on Monday, making for a stacked outfield when Parra returns.
Weiss went on to explain that he is not worried about the outfield situation when Parra returns.
Prior to injury, Parra was hitting .263.