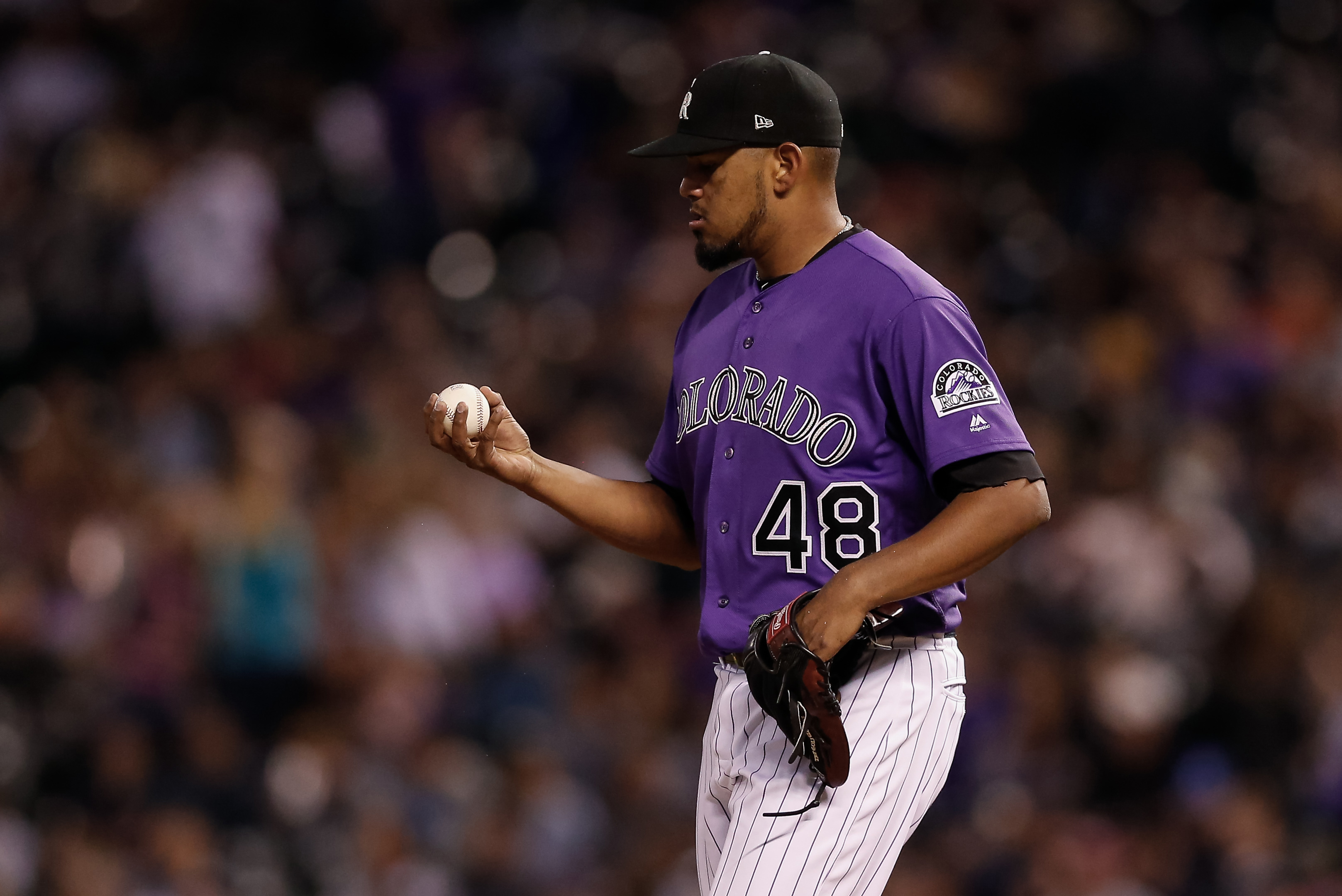 German Marquez started Wednesday night's game against the Phillies by striking out the first eight batters in Philadelphia's lineup. The run of eight straight strikeouts tied an NL record, and had it not been for Nick Pivetta reaching on an error with two outs in the third inning, Marquez would have been perfect through the first third of the game.
Marquez also set a single-season franchise record with his 215th strikeout of the 2018 season when he fanned Roman Quinn in the second inning. Marquez surpassed Ubaldo Jimenez (214), who set the record in 2010 when he went 19-8 and finished in the conversation for the NL CY Young and MVP.
Marquez (13-10) has played an integral role in the Rockies' push for the playoffs. Coming into Wednesday's outing, Marquez was able to go at least seven innings in seven of his last 10 starts.
Through the first seven innings Wednesday night, Marquez has struck out 11 and has not allowed a run as the Rockies lead 9-0.
Rockies single-season strikeout leaders:
German Marquez (221)
Ubaldo Jimenez (214)
Pedro Astacio (210)