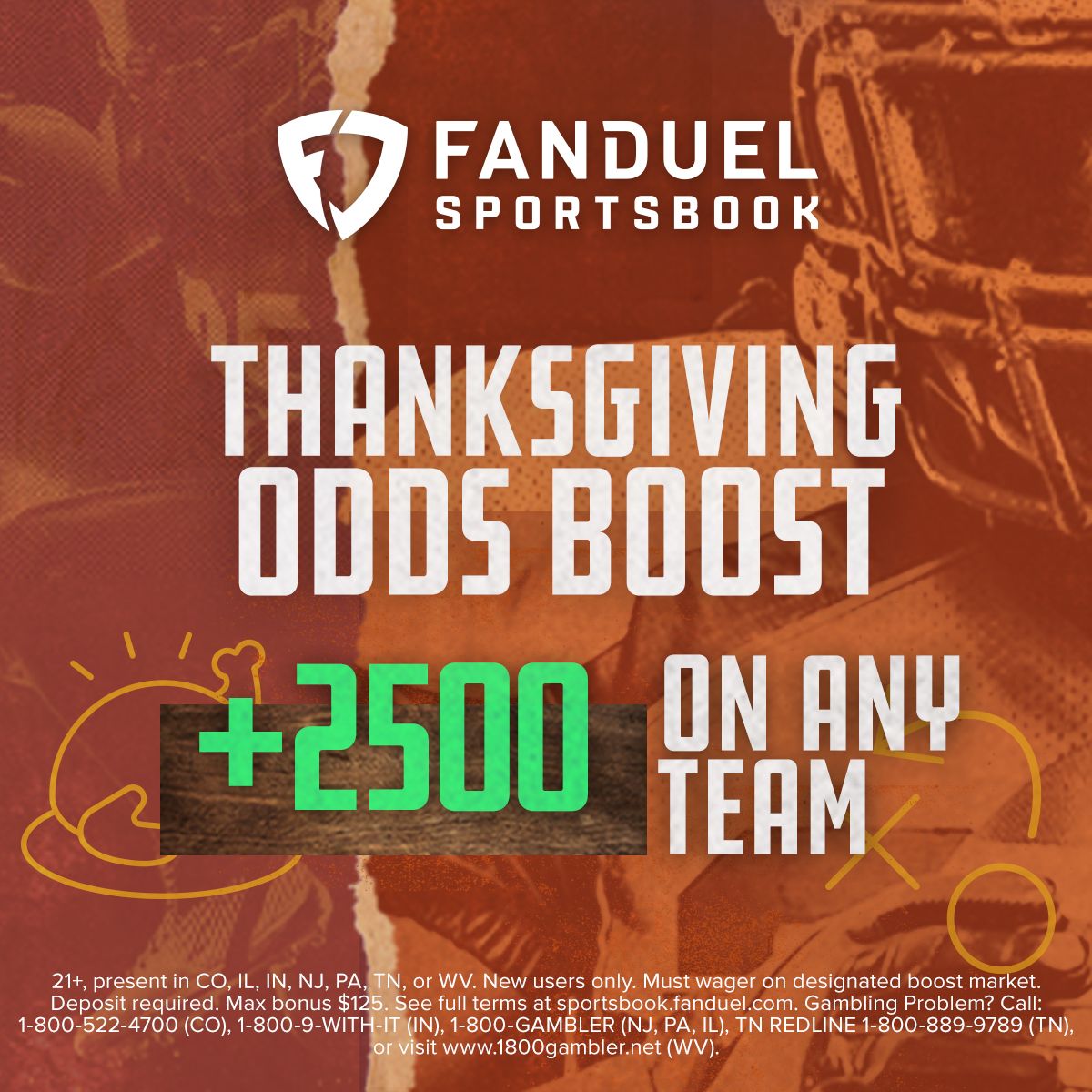 If you're looking to bet on Thanksgiving football in legal sports betting markets such as Colorado, FanDuel Sportsbook is the place to do it. With an incredible promotional offer that spans both Turkey Day matchups, new players at FanDuel have an offer to thankful for this Thanksgiving.
Those who register with one of the best legal online sportsbook apps in states in places like Colorado will have the chance to wager at 25-1 odds on any NFL team to win on Thanksgiving.
Get 25-1 odds on any NFL team to win on Thanksgiving at FanDuel Sportsbook here.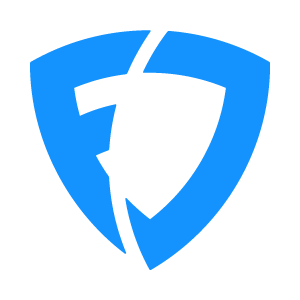 FanDuel Sportsbook
States: CO, PA, NJ, IA, IN, IL, TN, VA, MI and WV
GET THE APP
Forget the point spreads, and don't worry about being boxed into a single game. This FanDuel Sportsbook offer provides bettors in markets like Colorado, Pennsylvania, Illinois, and Tennessee the chance to get incredible odds on any team in any game throughout the day.
Get 25-1 NFL Thanksgiving Odds at FanDuel Sportsbook
For this Thanksgiving (Thursday, Nov. 26), new users at FanDuel Sportsbook can get 25-1 odds on any NFL team to win outright. Two matchups will take place — Lions vs. Texans at 12:30 p.m. ET and Cowboys vs. Washington at 4:30 p.m. ET. The Ravens vs. Steelers matchup has been pushed to Sunday.
Currently, the Texans are the biggest moneyline favorite (-162) on the board. Meanwhile, the Texans, like the Cowboys (-3) in the late afternoon game, are field goal favorites.
You must pick a team to win straight up with a maximum bet of $5. This is also an in-app offer only, so you can register on desktop/laptop but will then need to download the FanDuel Sportsbook app onto your mobile device in order to get this Thanksgiving promo.
In order to take advantage of this promotional offer, you must be at least 21 years of age and located in either New Jersey, Pennsylvania, Indiana, West Virginia, Colorado, Illinois, or Tennessee.
This offer replaces the normal $1,000 risk-free first bet from FanDuel Sportsbook, so you will not be able to combine the pair of deals. However, bettors are still free to instead grab that deal if they wish to do so. The upside of the +2500 odds offer is that it requires far less of an upfront investment.
How to get 25-1 NFL Thanksgiving Odds at FanDuel Sportsbook
In order to jump on this offer, you must follow a few steps.
First, sign up and create an account with FanDuel Sportsbook. Get started with the process by clicking right here.
Make an first deposit into a sportsbook account.
The new odds should appear where the original odds were located. The odds should also be the top market presented after signing into the app.
Pick one of the six teams and hope your bet hits.
Betting on Thanksgiving Football
Let's take a look at some of NFL Thanksgiving odds in legal markets such as a Colorado.
The Texans enter their game against the Lions as a solid -162 moneyline favorite. In this case, it would take a nearly well over a $200 wager to win $125. However, a simple $5 wager will net the same potential return with this FanDuel Thanksgiving promo.
Regardless, at 25-1 (+2500) each team gets a big boost.
Also be sure to check out FanDuel Sportsbook's $1,000 risk-free first bet offer, particularly if you're looking for a more substantial payout. And don't forget about FanDuel's Same-Game Parlay insurance. Place a 3+ leg parlay SGP, and if it doesn't hit, bettors are reimbursed up to $10.
Get 25-1 odds on any NFL team to win on Thanksgiving at FanDuel Sportsbook here.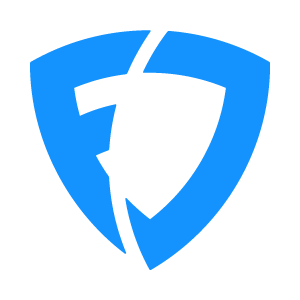 FanDuel Sportsbook
States: CO, PA, NJ, IA, IN, IL, TN, VA, MI and WV
GET THE APP