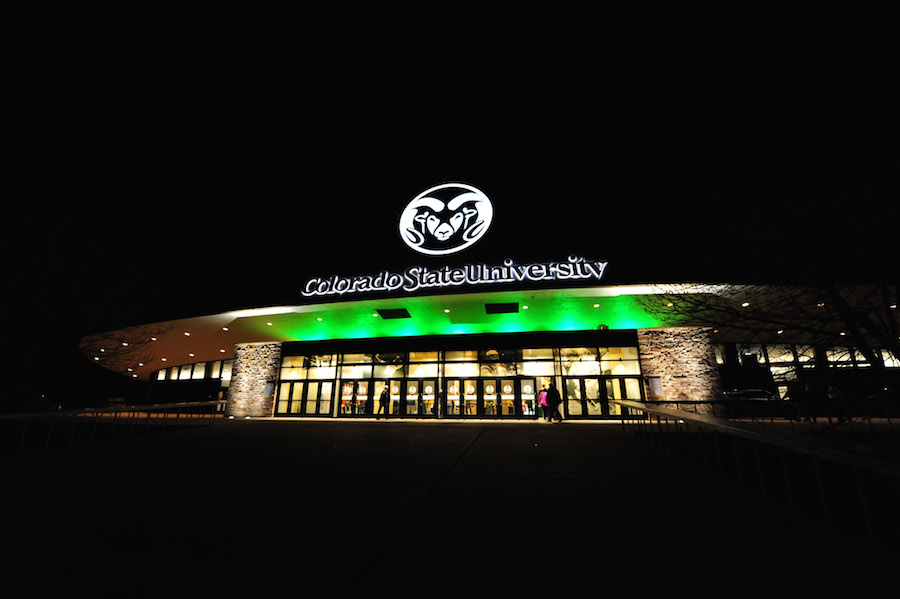 On Tuesday the Big 12 announced that it will be exploring options to add another team to the conference.
Among the candidates are Brigham Young University, Cincinnati, Huston and Colorado State.
CSU does have a lot to offer the Big 12 — including the new on-campus football stadium, competitive football and basketball teams, and some good academic scores and research —  but that may not be enough for the Rams to join a Power 5 conference.
"In the short term, I think Colorado State is going to come up short in the conversation," said former Colorado State athletic director Jack Graham when he joined The Final Verdict on Mile High Sports AM 1340 | FM 104.7. "We have not established that we actually will deliver those financial results."
The city of Denver has a large media base that could be beneficial to the Big 12, but CSU has always struggled to compete in the Denver market. If no one tunes into the games, it won't matter if the market was New York or Los Angeles.
"What do we have to do to get people in the Denver metro market to turn on their television sets when CSU football is on air and when CSU basketball is on air?" Graham said. "Just being in the market isn't enough; we actually have to deliver the viewers as well."
Also a major problem is the traffic on I-25. It's hard for CSU fans and alumni to get to Fort Collins and back for a game, leaving attendance relatively low compared to the Big 12's other options.
"The traffic thing is big," Graham said. "Getting back and forth between Denver and Fort Collins is a huge inhibitor not just to football games and basketball games but the economies. Both Denver and Fort Collins are suffering because of the congestion on I-25."
And even if CSU were to make it to the Big 12, how well would they compete?
The Big 12 has huge programs like the University of Texas and the University of Oklahoma. Those schools have so much wealth in their communities, it may be a far reach to compare the Rams to the Longhorns and Sooners.
Maybe, though, there are other programs they can look towards.
"I'm not sure Texas is the right point of comparison," Graham said. "But can Colorado State compete with the likes of Texas Tech, Oklahoma State, Kansas and Kansas State, and universities like that? There is no question that CSU can compete with them."
Listen to the rest of the podcast below.
Catch The Final Verdict Monday-Thursday from 6p-8p on Mile High Sports AM 1340 | FM 104.7 or stream live any time for the best local coverage of Colorado sports from Denver's biggest sports talk lineup.