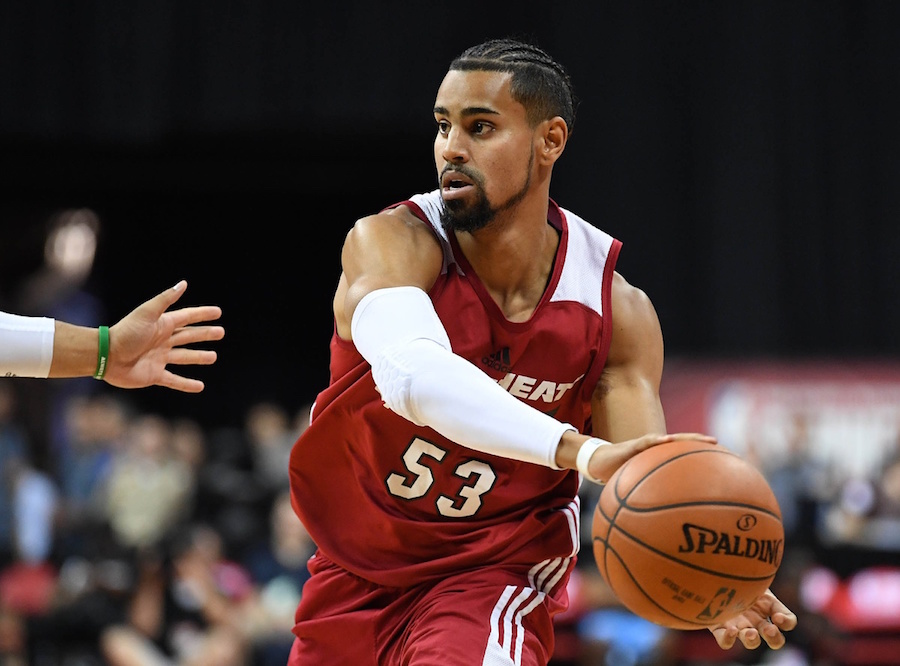 Gian Clavell's Summer League performance with the Miami Heat fluctuated from seemingly certain NBA contributor to borderline roster addition. For the former Colorado State guard and Mountain West Player of the Year, that is nothing out of the ordinary.
Clavell has always been a streaky player, going silent in one half before looking like one of the best players in the country the next. This summer was no different for Clavell. In the first two games of the Orlando Sumer League, Clavell scored 13 and 12 points, shooting nearly 38 percent from the field and 43 percent from deep. It was the type of shooting performances that Rams fans grew accustomed to seeing from Clavell at CSU.
Over the next four games, however, Clavell was not the same player. Though he was dealing with an ankle injury, Clavell made just one of his 20 shot attempts.
After receiving a day of rest, Clavell once again looked like an NBA-caliber player. Over the final four games of Summer League, he averaged 15.5 points per game, including back-to-back 20-point performances to close out the summer.
In the team's final game against the Memphis Grizzlies, Clavell played his best game of the summer. He shot 50 percent from the field and added four assists and two steals. In the dwindling seconds of the game, Clavell's contested 3-pointer sent the game into overtime. It's shots like these that make Clavell impossible to ignore as a potential contributor at the next level.
Overtime!!

Gian Clavell rises to the occasion for the @MiamiHEAT and sends the game to OT on ESPN 2. #NBASummer pic.twitter.com/7fhdkDHCEl

— NBA (@NBA) July 15, 2017
With the NBA's new two-way contracts, Clavell's opportunity to land with a team is that much greater.