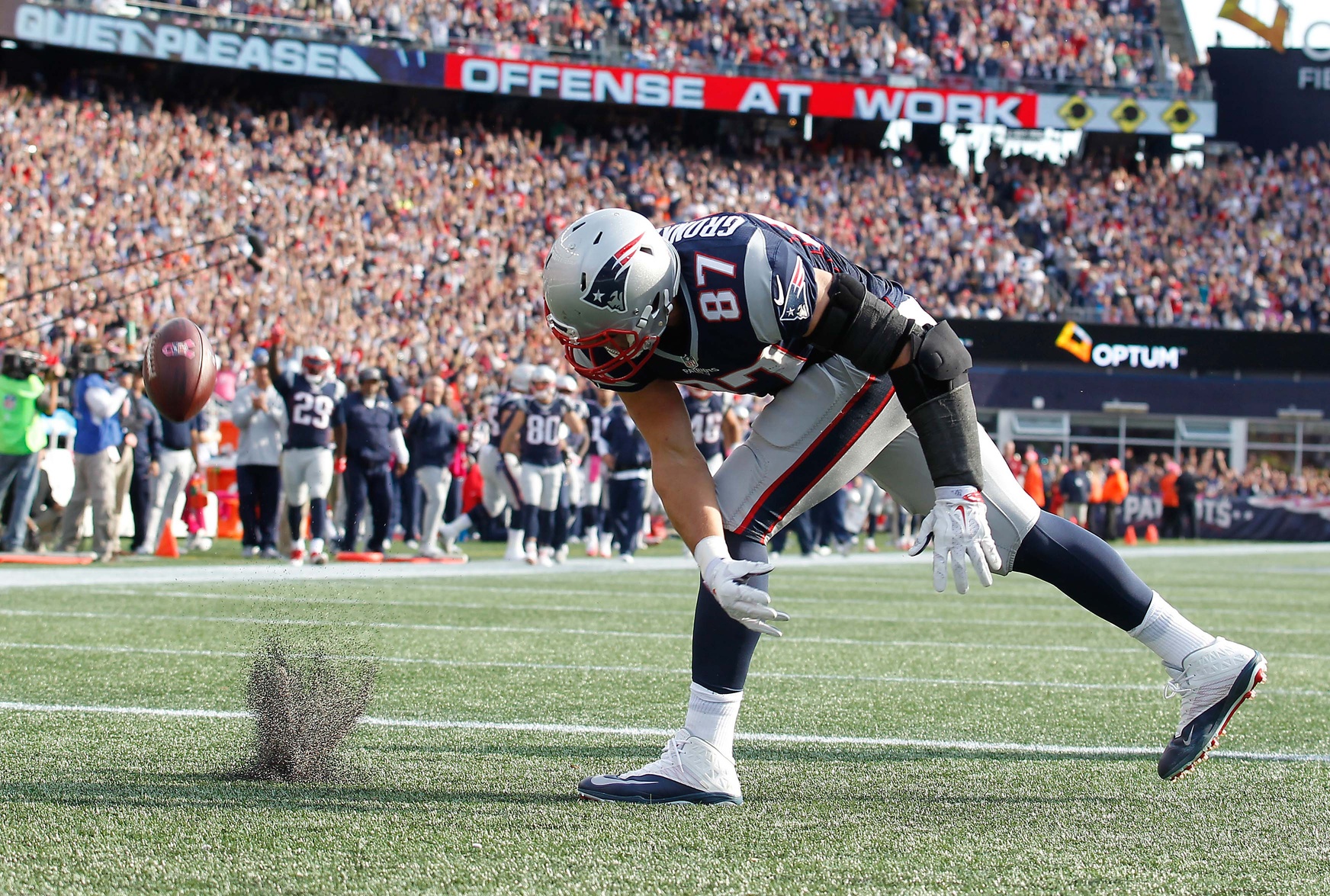 Those pesky tight ends.
Eight games into the 2017 season, opposing team's tight ends have given the Denver Broncos more than a few headaches.
When it comes to defending the opposing team's tight ends, the Broncos started out the season strong; holding Antonio Gates of the Los Angeles Chargers to only 17 yards on two receptions. Since then, though, the Broncos haven't had much success in that department.
In their blowout win over the Dallas Cowboys in Week 2, the Broncos stopped just about every other Cowboy besides Jason Witten, who finished the game with 10 catches for 97 yards and a touchdown.
The Broncos came out on top in those two games, but their inability to slow down the tight ends has been one of the reasons the Broncos have dropped four straight.
In their Week 3 loss to the Buffalo Bills, Charles Clay caught six passes for 29 yards and one touchdown while Nick O'Leary added another 31 yards on his only catch of the day.
The Broncos got back to their winning ways with a victory over the Oakland Raiders in Week 4, but the Raiders still received decent production out of a pair of their tight ends. Jared Cook caught three passes for 46 yards and Lee Smith caught two passes for 15 yards.
The Broncos have not won a game since, and the tight ends have run wild over the course of their four-game losing streak. Starting with their Week 6 loss to the then-winless New York Giants, Evan Engram caught five passes for 82 yards and one touchdown and Jerell Adams caught one pass for six yards.
In their Week 7 rematch against the Los Angeles Chargers, the Broncos once again made Gates a non-factor — he had one catch for four yards — but Hunter Henry finished the day with four catches for 73 yards.
It got much worse in Week 8. The Kansas City Chiefs exploited the mismatch that Travis Kelce created, and Kelce went wild as a result. He finished the game with 133 yards and one touchdown on seven catches.
The Philadelphia Eagles recognized the developing pattern and did their best to exploit it without Zach Ertz, their top tight end.
"Yeah, it was all part of our game plan," Eagles coach Doug Pederson said postgame. "We wanted to utilize the tight ends like we do every week."
Nevertheless, Trey Burton caught two passes for 41 yards and a touchdown while Brent Celek caught three passes for 39 yards.
The Broncos have faced some of the toughest tight ends in the game thus far. From afar, it seems crazy to not put two guys on a guy like Travis Kelce every time he's on the field, but head coach Vance Joseph and defensive coordinator Joe Woods know that they can't do that, either. Sometimes it's going to come down to a someone making a play in man coverage.
"The issue lies in that you can't double one guy every play," Joseph said on Thursday. "From time to time, you have to have your guys cover one-on-one. If it's first-and-10, no one's going to be in a defense where you're doubling a tight end. That makes no sense, because you have the run game to account for. From time to time, our [linebackers] and our safeties have to cover the backs and tight ends one-on-one. That's just part of it, and we have to win there."
Things don't get much easier for the Broncos heading into Week 10 when Rob Gronkowski and the Patriots come into town. With as much trouble as they've had covering the tight end thus far, Gronkowski is likely the last person they want have to deal with.
According to cornerback Chris Harris Jr., there's not much anyone can do to completely shut him down.
"It's really nothing you can do," Harris Jr. said. "You can just try to slow him down and try not to let him get going full speed. Other than that, there is nothing you can do to stop that man when he's rolling."
It's a tall task, but if the Broncos can keep Gronkowski's production to a minimum, they'll have a chance to get back into the win column.