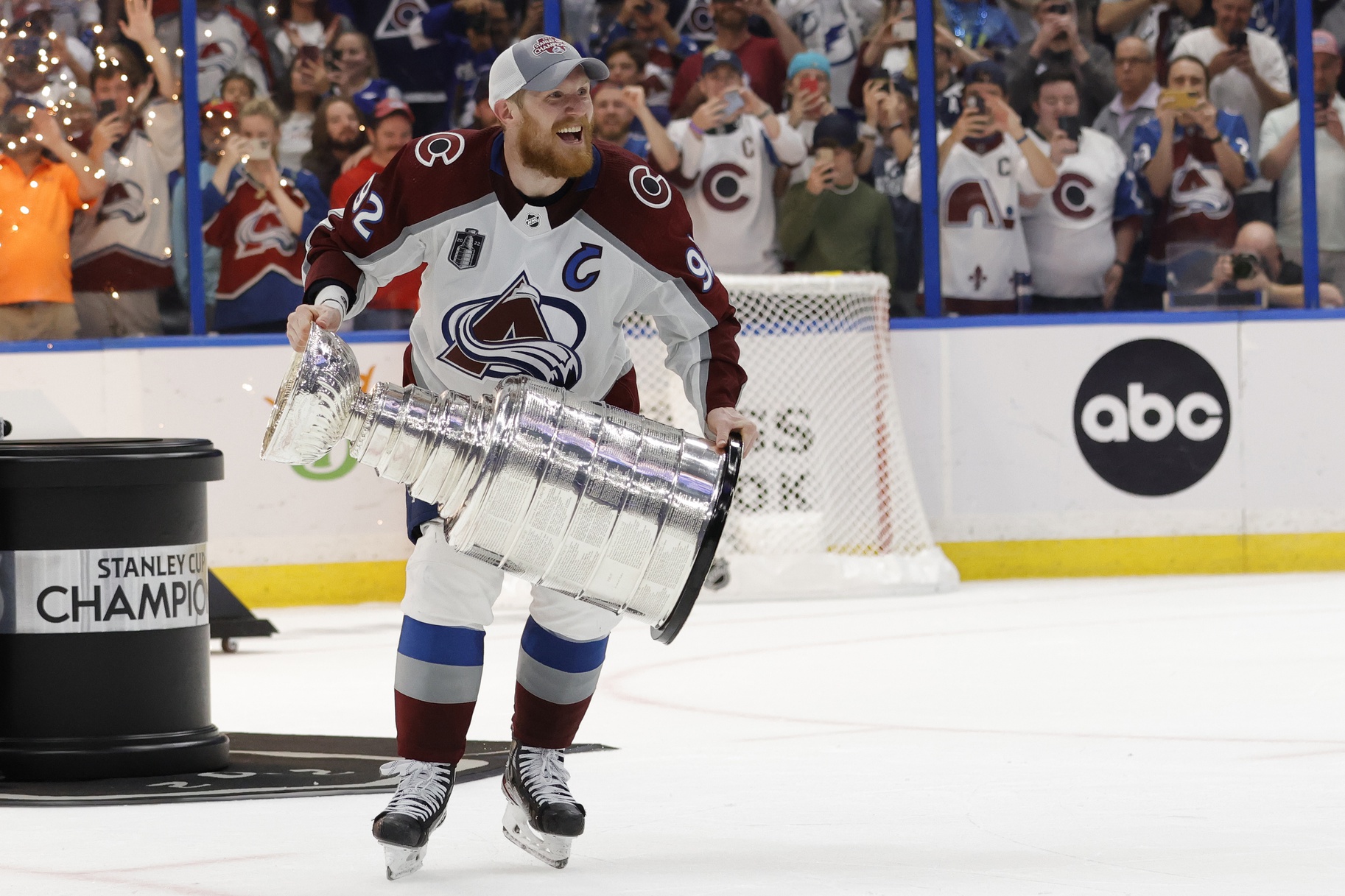 The 21-year drought is over.
The Colorado Avalanche are Stanley Cup champions after defeating the two-time defending champions 2-1 in Game 6. The Avs, who won the first two games of the series, surrendered the first goal but storm back in the second with goals from superstar center Nathan MacKinnon and winger Artturi Lehkonen to take the lead and never relinquish it.
In nine of 16 victories, the Avs won on the road. They defeated the Lightning twice at Amalie Arena — winning Game 4 in overtime before securing the Stanley Cup on the road.
Colorado closed out each of its four series on the road. It swept the Nashville Predators and Edmonton Oilers in four games and needed six to defeat the St. Louis Blues and the Bolts.
Lehkonen, who scored the game-winner in the series-clinching Game 4 of the Western Conference Final scored the go-ahead tally and game-winner against the Lightning.
__
Aarif Deen is our Colorado Avalanche beat reporter. He covers Avs games live from Ball Arena and attends practices, media availabilities and other events pertaining to the Avs on the daily beat. He is also a co-host of Hockey Mountain High: Your go-to Avalanche Podcast. Deen joined Mile High Sports upon completion of his bachelor's degree in journalism and master's in business administration from the University of Michigan – Dearborn. Before Mile High Sports, Deen worked for the Michigan Wolverines Athletics Department as the assistant sports information director.