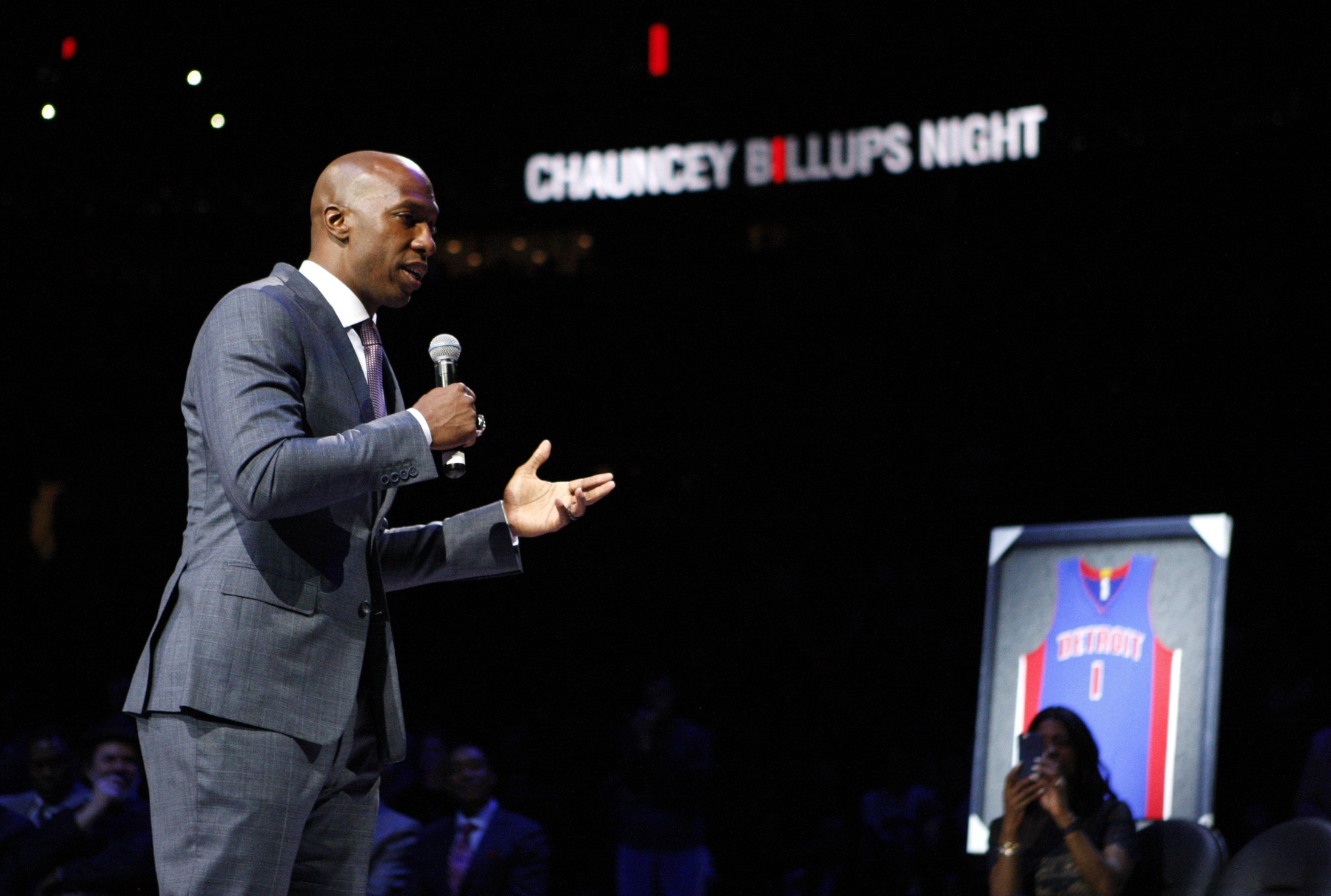 Riddle me this: How does an NBA executive convince an NBA free agent to sign with his team if the executive is actively exploring, or has explored, opportunities elsewhere?
Ever think about that, Nuggets fans?
If Tim Connelly isn't as good as gone, perhaps he should be. What free agent would believe in his pitch to be a Nugget now?
That's not personal. It's just common sense.
Connelly, who's reportedly been offered the job as the Washington Wizards president of basketball operations, is one of the finest executives – and people – in the NBA. He's a fantastic person. He's honest and fair. He's humble in an industry that breeds everything except humility. He's an incredible talent evaluator. He's a leader with a leadership style that everyone around him appreciates.
But you know what else?
He.
Gone.
You can't put the toothpaste back in the tube, the cat back in the bag…
…the executive back in Denver.
And that's okay. Tim Connelly did right by the Nuggets; he built a roster that should be competing in the Western Conference Finals right now, a roster that has a decent chance to find its way to the NBA Finals in a year or two. He discovered and drafted Nikola Jokic, an unknown Serb who could very well be the best big man in the NBA. Connelly has built a bright future for the Nuggets.
Come to think of it, what's left to do in Denver?
If Connelly departs, it's status quo in these parts. Luckily, what's built is built.
If there's one knock on Connelly, however, it's that he never reeled in the big fish. The Nuggets have been built through the draft – a great thing, no doubt – but during his six-year tenure in Denver, he never landed the big free agent. Paul Millsap, who became a Nugget two seasons ago, was Connelly's biggest haul. While Millsap was a nice addition, he certainly wouldn't be considered one of the more marquee free agents available in recent history.
With a core that likely isn't going to change much (again, credit to Connelly, not only for constructing the core, but for locking it up for years), there are only two things a suit can really do in hopes of winning a title: Either wait, or add a key piece to the puzzle.
If the Nuggets feel that all the current roster needs is time, well, just about anyone with a pulse can handle the job. And, oh by the way, the team quietly feels that current general manager, Artūras Karnišovas, would make a fine replacement for Connelly. Karnišovas is believed to be an equally competent evaluator of talent.
But, if the powers that be feel that sitting around and waiting for a title, banking on the maturation process to take place, is a bit short-sighted – maybe even passive – then perhaps there's another opportunity that should be explored.
Chauncey Billups.
The notion to bring in Billups is nothing new. His name has always been linked to the Nuggets. He's Denver's favorite son. He's an NBA Finals MVP. He knows a thing or two about what it takes to be an NBA champion. He's from Denver, and still lives in Denver. He's the King of Park Hill, for crying out loud.
But with Connelly doing a fine job, there's really been little opportunity to bring in Billups. Had the Nuggets decided to do so, there was an inherent risk of either undermining a Connelly, who was already doing an excellent job, or, never really giving decision-making power to a local legend in Billups. Simply put, having Billups and Connelly in the same front office seemed ripe for problems.
If Connelly is headed for D.C., however, there's now a golden opportunity to bring in Billups.
With all due respect to Karnišovas, who could actually stay in his current role, is there anyone better than Billups to recruit free agents to Denver?
Whether or not the likes of Kevin Durant, Klay Thompson or Kawhi Leonard would consider Denver is largely out of anyone's control; players of that ilk likely already have a plan in mind. But if anyone could convince them, it might be Billups.
"From one NBA champion to another, let me tell you why signing with the Nuggets makes sense for you…"
As great at identifying talent as Connelly is, he can't speak that language. Billups can.
And even if one of the megastar free agents doesn't make it to Denver, smart money says Billups could convince a tier-two free agent – say Kemba Walker or even J.J. Redick – that they could be the missing piece to a championship.
At current, the Nuggets don't need more depth, more developing talent, more draft picks. With the roster already bursting at the seams, where would they even put them?
Identifying the next Nikola Jokic is nice. And Karnišovas may very well be capable of that. But even if the next diamond in the rough is discovered, they likely won't help bring a championship to Denver in the next two seasons.
What the Nuggets need is a closer. A deal maker. A credible voice convincing the right piece that he should be playing for the Nuggets next season.
What the Nuggets need is a title. And nobody understands winning like Mr. Big Shot. He's been there, done that.
Tim Connelly, thanks for everything – the contending roster, the Joker, a competent head coach, a positive and winning culture.
And for the golden opportunity if you leave.
Hey Nuggets, open up the check book and bring in a bona fide big shot.
Mr. Big Shot.