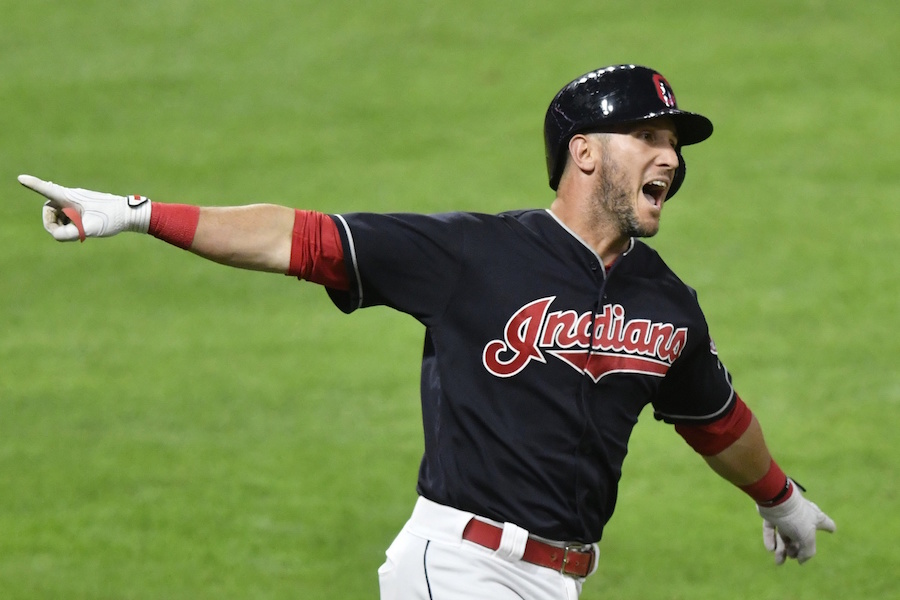 A home run started it. And a home run ended it.
The Rockies were one out away from a series opening win against the defending AL Champion Indians, but Greg Holland blew his second save in as many outings as Cleveland defeated Colorado 4-1 on Tuesday night.
Charlie Blackmon sent the second pitch he saw from Indians ace Corey Kluber over the centerfield wall for his 26th home run of the season and No. 100 in his career. After that, Kluber took control. The 2014 Cy Young winner struck out 11 Rockies and allowed just three hits over 9.0 innings pitched, walking none.
For as masterful as Kluber was, the Rockies combined to put on a pitching performance that nearly as strong led by rookie German Marquez. The right-hander went 6-plus innings, allowing just two hits and striking out three. He walked three, including the leadoff hitter in the seventh inning. That's when the drama began.
Chris Rusin induced a pair of ground balls, the first of which should have produced a double play. An errant throw by DJ LeMaheiu, however, turned the play into a fielder's choice instead of a twin killing. Nolan Arenado bailed him out on the next play, however, when he astutely avoided catching a bloop behind the pitcher's mound to turn the double play.
Things didn't get any easier in the eighth. Pat Neshek retired the first hitter he faced, then gave up a single to Yan Gomes before giving way to Mike Dunn. Dunn immediately gave up a single to Jason Kipnis, but got a popout and a groundout to end the threat.
After retiring Jose Ramirez to start the ninth, Holland walked Edwin Encarnacion on a nine-pitch at-bat. Carlos Santana struck out to bring the Rockies within one out of a win, but a four-pitch walk to Bradley Zimmer kept things alive.
Blackmon dove for but couldn't come up with an Austin Jackson line drive to hand Holland his third blown save of the year and second in as many games. Gomes took the first pitch he saw from Holland deep to center to walk off the Rockies.
Colorado and Cleveland conclude their two-game series on Wednesday at 10:10 AM MDT.