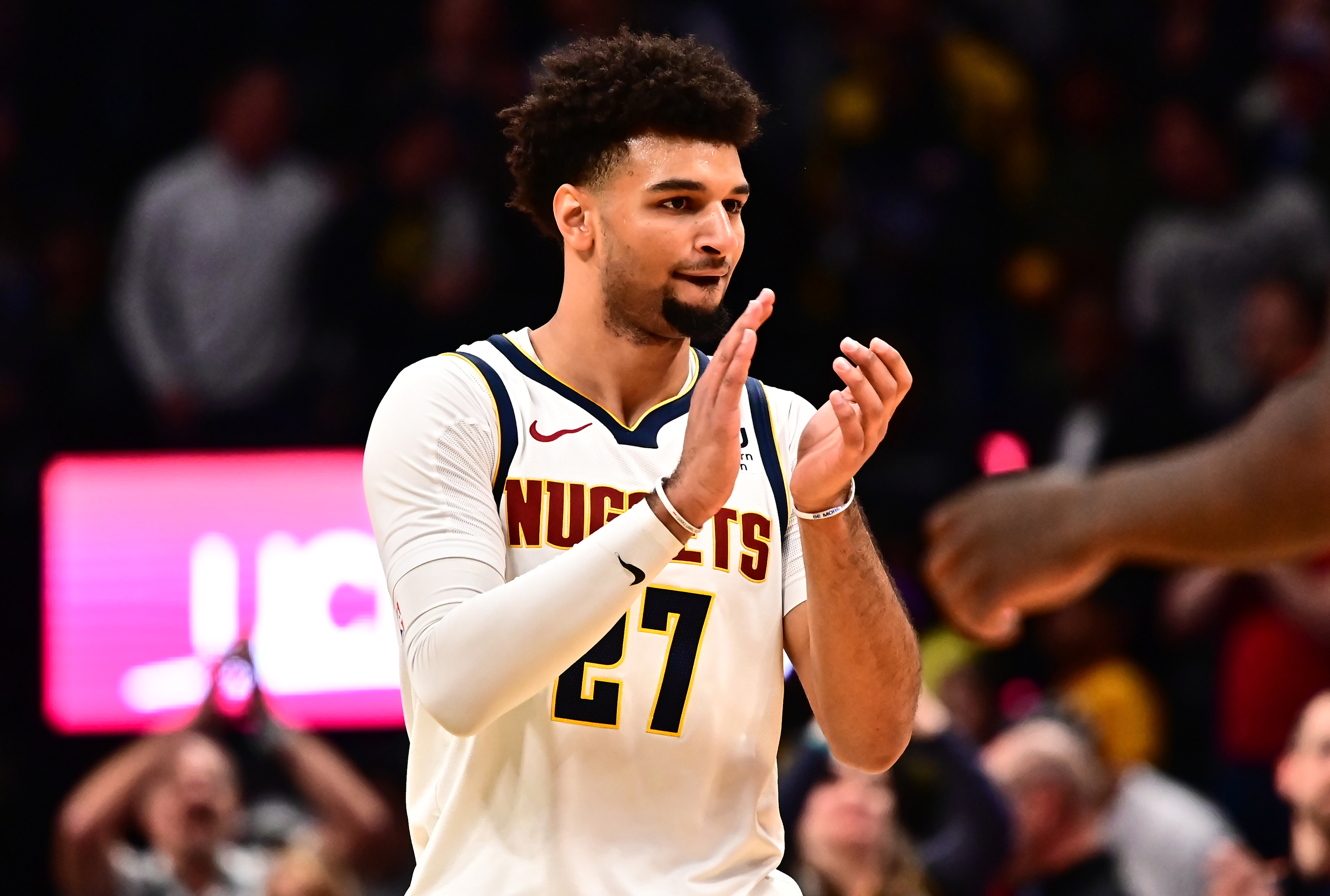 The Denver Nuggets understand that they do not have much time to get back to resembling the team that they were before the NBA restart in Orlando with the playoffs just around the corner.
There have been setbacks that have pushed Denver into having to try new things out, such as implementing one of the tallest lineups in NBA history. Denver was playing without a true point guard on the court, and also mixing and matching units that have never played an official NBA minute together.
But, on Monday, in a scrimmage against the Orlando Magic, the Nuggets looked as close to the team that last played on March 11th when they got reinforcements such as Jamal Murray, Will Barton III, Jerami Grant, Paul Millsap, and Michael Porter Jr.
The Nuggets, understandably so, have played a sloppy brand of basketball in their two scrimmages and lost 119-104 to the New Orleans Pelicans on Saturday with little to no real meaning in the game other than to get back into playing shape.
But in the end, the Nuggets finished out their exhibition games and now get ready to finish out the regular season. In a dress rehearsal game, there were plenty of things to be high about, but still, some things that Denver has to touch up on and with that I give you, the good bad and ugly.
Good – Nuggets young stars shine bright
"I feel good about us," Murray said moments after playing his first 5-on-5 basketball in months.
The Nuggets are getting closer and closer to continuing the regular season and getting ready for the playoffs. Monday's exhibition was a tune-up game which allowed the Nuggets to see some of the things that they need to work on, but it was also the first time that the Nuggets had a majority of their starters back playing with each other in over 150 days.
Denver welcomed back most of their team, including most of their starting lineup they will use once the season re-starts.
All but Gary Harris, Monte Morris, and PJ Dozier suited up and played for the Nuggets as Denver worked on rotations and well as attempting to build any chemistry while being on the floor together.
Murray was the star of the night as he had everything going for him in his first piece of action. The franchise point guard finished with a game-high 23 points thanks to shooting 8-12 from the field. He also hit three 3-pointers in the game in addition to some strong defense as a cherry on top of his strong return to the court.
Don't do 'em like that @BeMore27! #MileHighBasketball pic.twitter.com/jzdcf0LGIf

— Denver Nuggets (@nuggets) July 28, 2020
Denver also got a glimpse of their future in Monday night's game as both Porter and Bol Bol played great.
Porter Jr. went on a couple of mini runs to get the Nuggets within striking distance in the game. Porter Jr. had 11 of his 19 points in the third quarter as well as finishing with a team-high seven rebounds before passing the torch to Bol, who gave the Nuggets a chance to win the game in the fourth quarter.
Bol had 10 points in the fourth quarter alone as he made a couple of plays on both ends of the floor to give the Nuggets a chance to tie the game towards the end of regulation.
Bol had six boards, hit both of his shots from beyond the arc, and also had a block on yet another jump shot to cap off the night.
Although the full starting lineup did not play, it is a positive to hear that Morris has cleared quarantine which means all of the Nuggets starters and rotation players are practicing with the team and ready to go for the reboot.
Bad – Nuggets play another sloppy game 
With so much excitement and emphasis simply put on the Nuggets getting the majority of their team back, it was difficult to evaluate how Denver played against Orlando. Orlando had not won an exhibition game since the re-start and was excited to return some of their key players as well.
Jonathan Isaac had not played in seven months and still managed to have an incredible performance. In only seven minutes of action, Isaac's spark opened up an 18-0 run that the Nuggets had a difficult time chipping away at early on, and put Denver in a problematic spot for the rest of the game.
Denver's second unit was down 28-8 at the halftime intermission, which put them in a hole that they finally overcame late in the game, but by that time it was too late.
The Nuggets also allowed 18 3-pointers in the game as Orlando shot a scorching hot 48.6% from beyond the arc.
MOney from distance.@TheRealMoBamba | #WholeNewGame pic.twitter.com/Eq9t9HTF6p

— Orlando Magic (@OrlandoMagic) July 28, 2020
Denver tinkered with rotations a bit, but were missing two key contributors that they will have when the season gets underway. Still, Denver has to find a way to get more production from their second unit to begin games.
The Nuggets bench mob bounced back after a sluggish start to the game, but then Denver's defense had issues sticking with their man and running open shooters off of the three-point line.
A balance on both ends of the floor, as well as focus and execution, will be the only way that Denver has a chance in the playoffs. It is understandable to not be as sharp in a meaningless scrimmage before things kick-off, but yielding open shots from beyond the arc allowing opponents to build and maintain leads should be a point of emphasis for this group in particular.
Ugly – Chemistry an issue?
Under any other circumstance, a late-season loss to Orlando would be hot-take Heaven about how this unit is underachieving and they need to tighten up.
The Nuggets got excellent games out of Porter and Murray, but there was also lackluster performances from starters such as Barton and All-Star Center Nikola Jokic, who went scoreless.
Jokic has to be the Nuggets best player when it matters or at least in the mix, and Barton has to impact the game in various ways as well, which they did not.
But, in an exhibition game to get the kinks out before the real season kicks back off this weekend, Denver showed that they could turn it on when they wanted to.
The Nuggets have been playing with eight players in their previous two exhibition games, and because of that, players have not been at their natural positions. It has forced players such as two-way contract players Bol and Tyler Cook into playing essentially the entire game.
While both have played exceptionally well alongside seven-year veteran Troy Daniels, there are not real minutes to be had for those players when the season officially starts back up.
With a near-five month hiatus mixed in with the team not being able to fully come together and build on the absence before officially continuing the season on Saturday against Miami, it is unknown which Nuggets team will return once the NBA returns. That is worrisome because the Nuggets are a team that has succeeded based on chemistry.
Denver has also been a team that has had issues surrounding consistency.
With players possibly not getting into a natural groove, it will be an expedited process from Saturday's game and the seven remaining games until the playoffs begin.
The Nuggets will have quite the balancing act of not overdoing to keep players healthy and ready to go for when the playoffs begin as well as getting back to a title-contending team that resembles the group that Nuggets fans have grown accustomed to watching.
Getting players into the bubble and practicing with one another was an essential first step.  Playing 5-on-5 was another. Now it is about getting back to finding their identity and preparing for a finish to the season that no team in NBA history has ever experienced.
It's go time.