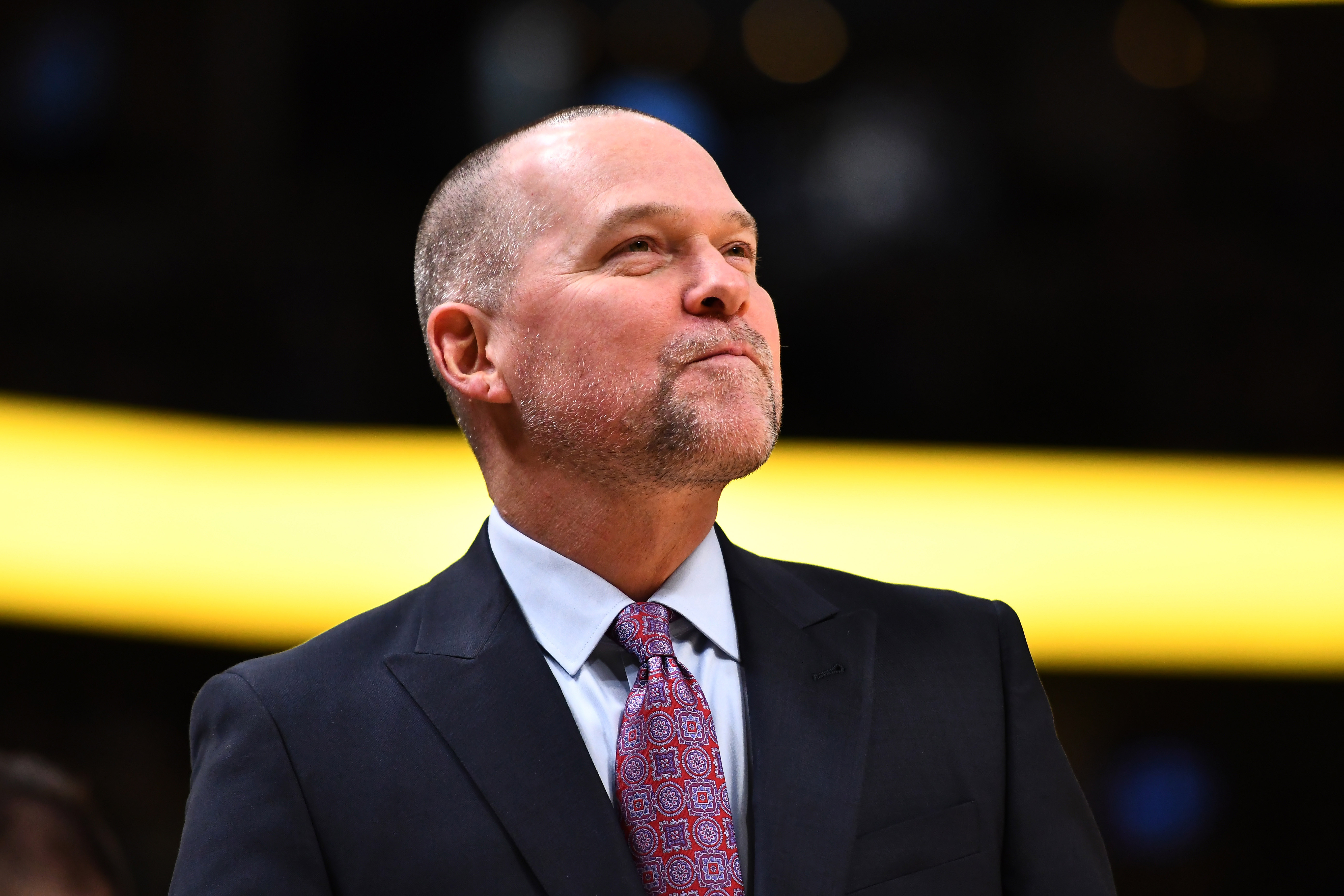 Denver Nuggets basketball finally made its return as the Nuggets began their highly anticipated 2019-20 season in front of a national ESPN audience.
The NBA made sure to get their share of of intensity as Denver began the season against the team that kept them out of the Western Conference Finals a season ago. While it was just a preseason game, tensions were high between Denver and the Portland Trail Blazers as both teams showed off their new additions and played hard.
In a 105-94 win for the Nuggets, Michael Porter Jr. made his NBA debut after a longer wait than expected, all four possible starting small forwards played, and Denver Nuggets basketball finally returned. With that, I give you the good, bad and ugly.
Good – Nuggets basketball is back
The moment that we have all been waiting for finally arrived -– the Nuggets season finally returned.
Depth is a key area that will separate the Nuggets from the bunch and that was on full display in their first preseason game of the season.
Nikola Jokic did not play in this game so Denver had to have others step up. Paul Millsap and Jerami Grant shined bright in his absence.
As the savvy veteran, Paul Millsap had his way on the offensive end while still being the defensive anchor for Denver. Millsap had 14 points on an efficient 4-of-6 shooting from the field and also recorded two steals as well.
Grant is the Nuggets new addition that Denver acquired in a trade with Oklahoma City., That trade is being referred to as one of the best offseason moves in the league.
What does Jerami Grant bring to the table?

This 👇 pic.twitter.com/cnbVaZERZ7

— Denver Nuggets (@nuggets) October 9, 2019
He finished the game with 13 points and three rebounds, but his best plays in the game came on two impressive blocks. He fit in seamlessly with the team as he showcased the strong defensive presence that has the Denver coaches and players raving about their new versatile big man.
Jamal Murray, Malik Beasley and Monte Morris showcased the Nuggets strength in the backcourt as well. The trio finished the night with 34 points and eight assists.
All in all, it is just great to have Nuggets basketball back.
Bad – No separation at small forward
One of the main topics that came out of media day was head coach Michael Malone saying that there would be an open competition at the starting small forward position.
He stated that how the players fit in their roles and meshed with players in the preseason would help bolster their cases. Well, after the first preseason game, it is still very open. Nobody separated themselves in Portland.
Porter Jr. made his debut and appears to still have the same flare that he did on the offensive end which had him classified as one of the most electrifying scorers in high school, but he is still young, learning the ropes and getting back up to speed.
Will Barton showed signs of himself prior to an injury that had him sidelined and benched last season. He had seven points and four rebounds.
Juancho Hernangomez and Torrey Craig did not help their cases much in limited minutes offensively but made plays on the defensive end.
Hernangomez only recorded two points on the night and looked lost at moments, but finished with three rebounds, three assists, and three steals. Craig went scoreless but did record five rebounds in only seven minutes of game action.
While it is early, it is shaping up to be a two-man race and whomever it is that does not make the cut will be buried deep on the bench.
Opportunities will come as Denver still has three more preseason games to go and the starting spot still looks very open.
Ugly – Patience for Michael Porter Jr.
There were many who tuned into the Nuggets first preseason game to watch Porter Jr., but they had to wait to see him in action. Malone did not insert Porter Jr. into the game until halfway through the third quarter.
Porter Jr. was supposed to play in the NBA summer league in Las Vegas in July, but he suffered a knee injury which prevented him from making a long-awaited NBA appearance. This was the moment to finally see him on an NBA court and it was gut-wrenching to have to wait for so long.
Porter Jr. finally made his debut with 4:30 left in the third quarter and, of course, had a bit of rust for a player that has not played a game in about 18 months.
MPJ scores his first points on an NBA floor!!

(and that step-back too 👀)#MileHighBasketball pic.twitter.com/WTPT52OstZ

— Denver Nuggets (@nuggets) October 9, 2019
On second thought, the ugly is not so ugly as his first shot was a thing of beauty and had to be a surreal moment for a player that has worked so hard to get to this moment. He finished the night with nine points and had a fast break slam to cap off his night.