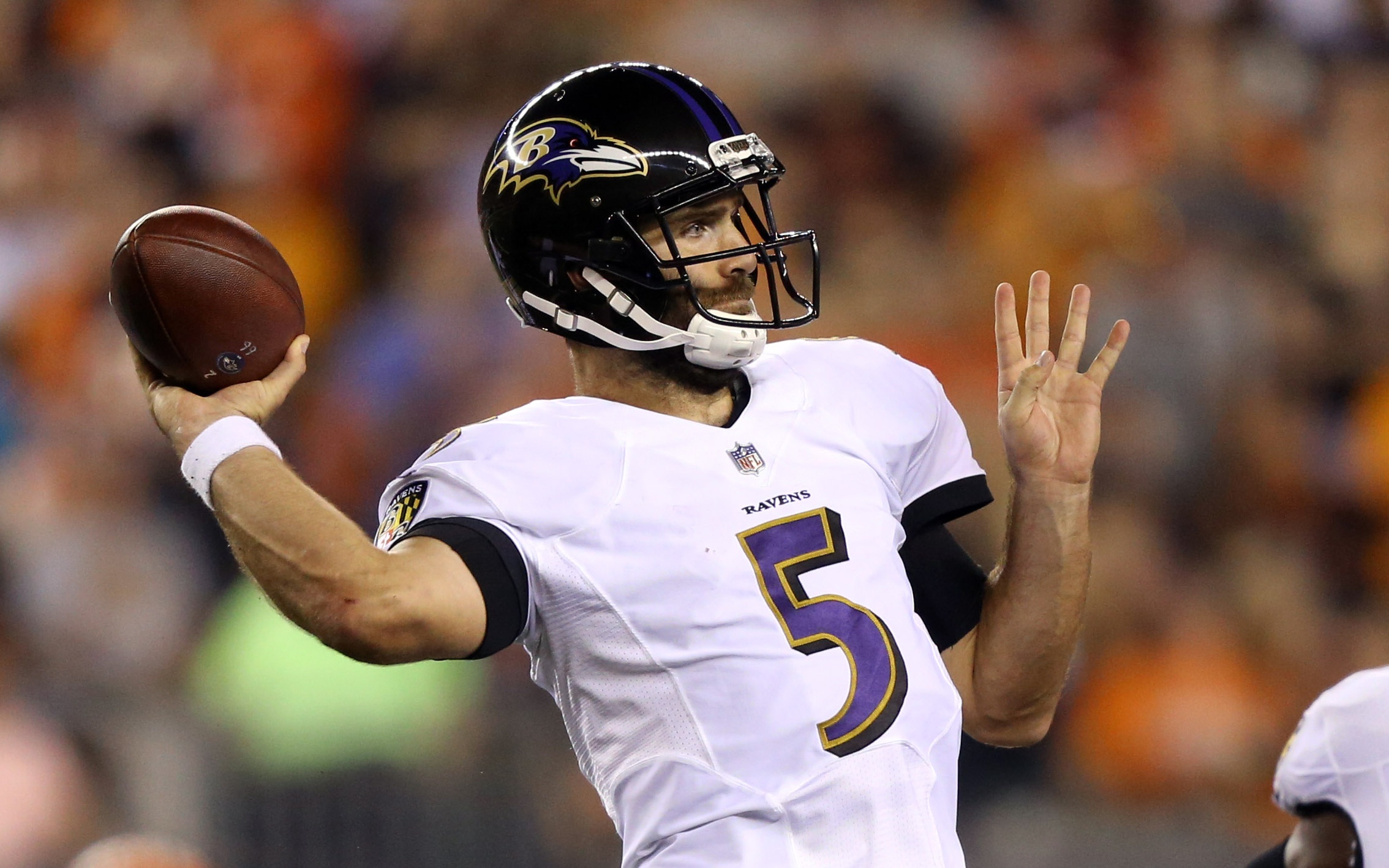 Earlier this week, we took a look at how every AFC West team tackled free agency and graded each of their hauls as a whole. Now it's time to put the Broncos' signings under the microscope and grade each one individually.
How will cornerbacks Kareem Jackson and Bryce Callahan help bolster a poor secondary? Did John Elway overpay for right tackle Ja'wuan James? Was re-signing tight end Jeff Heuerman and defensive end Zach Kerr the right move? Was swapping out Case Keenum for Joe Flacco a step in the right direction? Let's take a look:
Kareem Jackson
The first domino to fall for the Broncos in free agency was the signing of defensive back Kareem Jackson to a three-year deal worth $33 million. Jackson spent the first nine years of his career in Houston, where he played both cornerback and safety. The Alabama product should bring some much-needed help and versatility to a Denver secondary that ranked 20th in total pass defense, and 22nd in Pro Football Focus' coverage grade.
Despite being 30 years old, Jackson appears to have plenty of gas left in the tank as he's coming off a season that saw him earn the fifth highest grade among cornerbacks from Pro Football Focus. Jackson also earned the highest run defense grade and allowed the ninth lowest passer rating when targeted(75.2) among corners to play at least 400 snaps.
Although Kareem Jackson should immediately help the Broncos secondary, signing a defensive back to a deal that will pay him an average of $11 million until he turns 33 should raise some eyebrows. Remember, the Broncos are only a year removed from trading Aqib Talib to avoid his average annual cost of $9.5 million through his age 33 season.
Grade: B
Ja'wuan James
The second of the two players the Broncos signed on the opening day of free agency, Ja'wuan James became the highest paid right tackle in football with a four-year $52 million deal. Of Elway's signings this year, the James deal is certainly the most controversial and with good reason.
He was never an elite tackle for the Dolphins, yet now he is making elite money. Ja'wuan James earned the 28th highest grade from Pro Football Focus among all tackles, 12th among right tackles to play at least 700 snaps. However, what he lacks in flashiness, is made up for with consistency. Through his five seasons in the league, James has never earned a season grade below 60, a level of play Denver hasn't been able to find, though they've tried with Donald Stephenson, Menelik Watson, and Jared Veldheer.
Yes, Ja'wuan James is overpaid, but for the first time in a long time the Broncos have a solid starter at right tackle to provide Joe Flacco with some valuable protection.
Grade: C
Bryce Callahan
General Manager John Elway saved his best for last with the signing of former Chicago cornerback Bryce Callahan. Callahan is coming off a foot injury that sidelined him for the end of last season but $21 million over three years is an absolute steal for the Broncos.
Bryce Callahan was a top-ten cornerback in the league last season according to Pro Football Focus and has consistently gotten better with each year in the league. Also, his potential bust rate is much lower than that of most free agent signings, as he spent the first four years of his career in head coach Vic Fangio's scheme. The signing was so good it even made NFL.com's list of the best free agent signings.
Injuries are a concern with Callahan, as he has yet to play a full 16-game season, but he's also never missed more than five games due to injury in a given season. He's also gotten healthier as his career has gone on
Grade: A-
Re-signing Zach Kerr and Jeff Heuerman
Denver's re-signing of Kerr and Heuerman won't get Broncos' fans riled up, but given their limited cap space, the moves are solid.
With the likely departure of Domata Peko, the Broncos will need to find players who can play at nose tackle. While there are definitely options in the draft, the Broncos could use some depth behind Shelby Harris. Kerr has been steady-eddy throughout his time in Denver, and along with Peko helped flip the Broncos from being among the league's worst run defenses to one of its best. Plus, his $2.5 million dollar annual cap hit won't hurt.
However, Heuerman is much more polarizing. Since being selected in the third round of the 2015 draft, he's done very little for the Broncos. A year ago, letting him walk would have been a no-brainer but he's coming off his best season in which he flashed the potential that made him a third-round pick. Also, the only other starter-caliber tight end is the even more oft-injured Jake Butt who has already suffered two ACL tears in his young career. That being said, $4.5 million a year is a little high considering his injuries, lack of production, and the depth of the 2019 tight end class.
Grade: C
Joe Flacco and Case Keenum Trades
The Joe Flacco and Case Keenum trades are the hardest moves to assign a grade to. On one hand, the Broncos got an almost undeniable upgrade at quarterback and it only costed them $4 million and a fourth-round pick. On the other, Flacco may be too good for the Broncos to pursue drafting a quarterback of the future high in 2020 or 2021, yet not good enough to make them a viable contender, thus landing them in quarterback purgatory.
However, rolling with Flacco for a year or two is far more preferable than betting the Broncos' future on the poor 2019 quarterback class. Trading for Flacco will buy the Broncos to target the positions of strength in the 2019 class, and then circle back for a quarterback when the well isn't dry. Also, for the first time since the 2014 season, Flacco should at the very least make the Broncos' offense enjoyable to watch.
That's much better than grinding one's teeth while being subjected to watch Trevor Siemian, Brock Osweiler, Case Keenum, or even worse Paxton Lynch.
Grade: C+