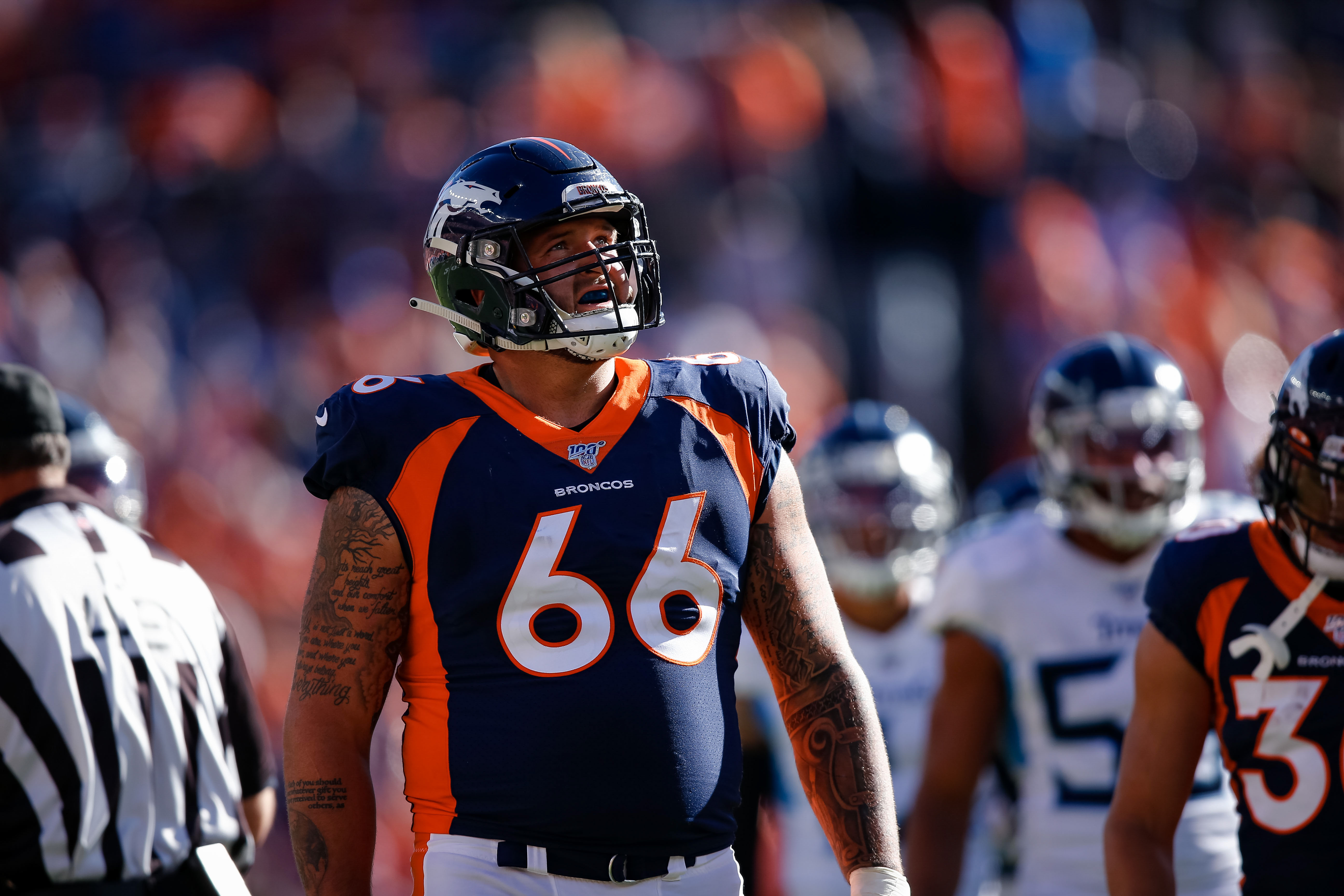 Earlier in the week, the Denver Broncos players announced through the NFL Players Association that they would be sitting out of April's voluntary workouts, becoming the first of 15 teams to have players do so.
The announcement created a momentary firestorm of outrage inside Broncos Country, as the lack of a full offseason in 2020 has been a major scapegoat for the team's struggles last season.
However, it should be noted that last offseason's change in format was far more drastic than simply removing the least important set of off-season workouts.
Nonetheless, fans outraged over the players not volunteering for voluntary workouts should be relieved to find out that some players will be showing up.
The first two players to announce that they will be attending the voluntary workouts are Dalton Risner and Graham Glasgow.
Risner and Glasgow are two of the players on Denver's roster who have a bonus tied to the voluntary workouts and so they will be attending, with the understanding of the NFLPA.
Glasgow stands to make $100,000 by attending and Risner will earn $75,000.
"I've stayed quiet through this whole process, but yeah, I'm showing up Monday," Risner said to Mike Klis of 9News. "I know there's some other guys who are showing up as well. I've been at the facility all offseason, and what's important to me is I like to train with Loren Landow. That's where I've trained most of my whole offseason, and I want to continue training there. I addressed that with my team, and they were very supportive of my decision, so that was awesome."
Fortunately for players like Risner and Glasgow, the NFLPA is supportive of players reporting to earn their bonuses as well.
"That's the best way to go about it if I'm the NFLPA," Glasgow said via 9News. "The way it's been told to us right now, I don't think I have to go in the first week. But after that, I think I might, so I'll do what it takes to get the bonus."
Von Miller and Drew Lock are the two other Broncos on the roster with bonuses tied to appearing at the April voluntary workout, so don't be surprised if they follow in Risner and Glasgow's footsteps.