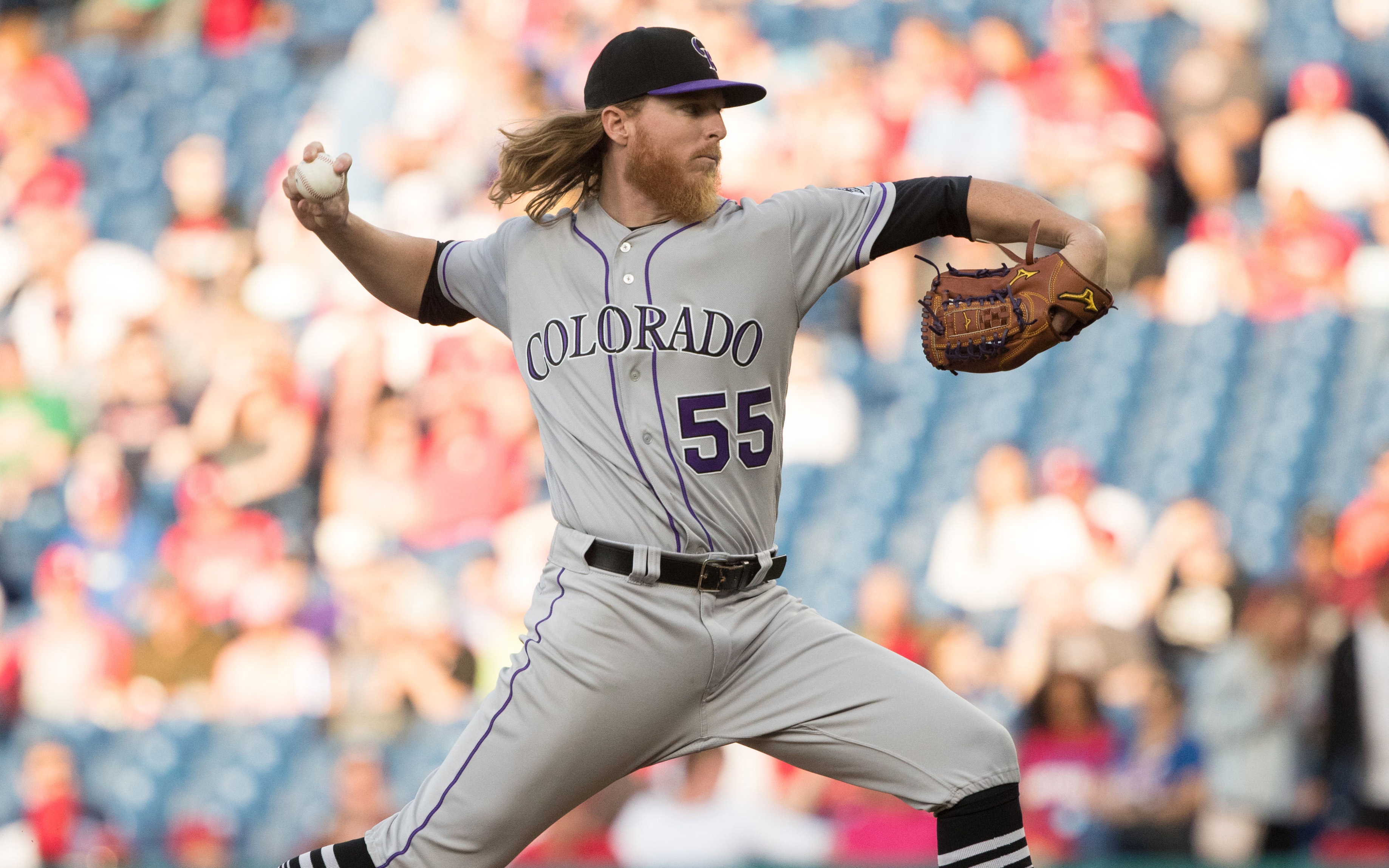 Grey jerseys, Gray on the mound, and yet, the Rockies lose.
Jon Gray was lit up early, giving up a three-run homer in the first inning, and he allowed a fourth run in the bottom of the third inning as the Rockies lost 5-4 in the first game of the series in Philadelphia.
The Rockies starting pitcher did get it going, however, after those four early runs; striking out 10 batters on the night, giving up only three hits. But, Colorado's offense was as awful as we've seen all year long in the loss. At least, for the first eight innings. That's partly because of Aaron Nola's phenomenal pitching for Philadelphia; he also recored 10 Ks on the night.
After D.J. LeMahieu singled to start the game for Colorado, Tom Murphy enjoyed a double in the third inning. He even made it to third base but the Rockies couldn't plate him.
Finally, in the seventh inning, the road team's offense started getting it going. Nola, Philly's starting pitcher, struck out Carlos Gonzalez to start the seventh before Trevor Story and Gerardo Parra each singled, putting men on first and third with one out. Ian Desmond did what he's been known to do this year, and struck out looking, which was the final batter on the night for Nola.
Nola finished going 6.2 innings with four hits allowed. Murphy, who singled in the third, came through when reliever Edubray Ramos came in, and singled again to score Story for the Rockies first run of the game.
Bryan Shaw pitched decently in the eighth, but did end up giving up one run by throwing a wild pitch to allow Odubel Herrera to reach first and Herrera later scored when Jesmuel Valentin singled. That pushed the game to a 5-1 Philadelphia lead.
In the ninth, the Rockies rallied. They hit four straight singles off Luis Garcia, scoring one and forcing Garcia off the mound, with the bases juiced, down 5-2. The rally continued when Chris Iannetta hit the fifth straight singles, scoring Parra to make it 5-3, still no outs. D.J. LeMahieu almost hit a home run, but it turned into a sacrifice fly to bring the game to 5-4.
Unfortunately, Nolan Arenado couldn't come through, striking out to end the game with runners on first and second.
For Gray, it was the 11th time in his career he's had 10-plus strikeouts, and the third time this year. But, he's 1-2 this season in those great pitching performances, and he's only 6-5 in those games in his short career.
The Rockies have now lost five straight games and have fallen to 32-34 on the year, dropping to fourth in the NL West, 4.5 games back of the Arizona Diamondbacks.