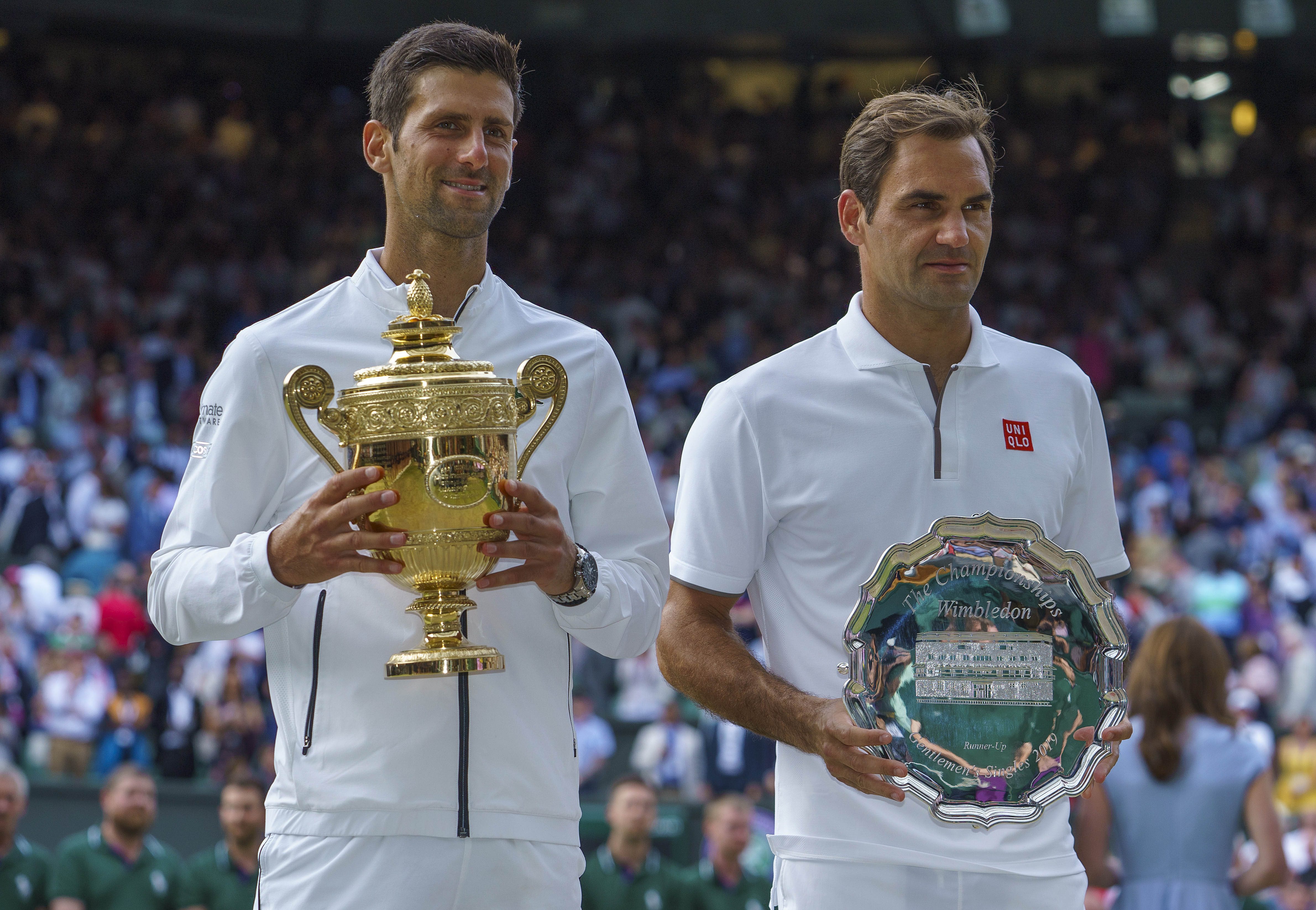 Story written by Jake Petersen.
Another Wimbledon has come and gone, and we saw another classic final with Roger Federer. Novak Djokovic topped Federer in a five set, five-hour masterpiece for his fifth Wimbledon title and 16th Grand Slam.
Mile High Sports tennis analyst Andy Zodin joined David Hurlbut of The Morning Huddle on
Mile High Sports AM 1340 | FM 104.7 to discuss the final weekend of Wimbledon.
"Not only has the gap not shrunk between (Federer, Djokovic and Rafael Nadal) and the rest of the field, it seems as though it's widened," Zodin stated.
Federer is the current men's record holder for most Grand Slam titles with 20, Nadal has 18 and Djokovic has 16. The next closest active player is Stan Wawrinka with three titles. "You're just not seeing this next generation of players break through"
Maybe the most remarkable aspect of the men's final is the age of the two men with Federer being 37 and Djokovic being 32.
The story of the match was the tiebreakers that Djokovic won. Every set that he won came down to tiebreakers, including the historic fifth set that saw the first ever tiebreaker for the final set of the championship.
"One thing that Roger did not want to do was to out-grind (Djokovic). He was not going to try and outlast him in those rallies. Roger has experienced his counter-punching way too often and been on the wrong end of it way too often."
This is third time that Djokovic and Federer have met in a Wimbledon final, and Djokovic has prevailed all three times.
With Djokovic's win this weekend, the title of "Best Men's Tennis Player" is up for debate yet again. When asked, Zodin took a more diplomatic approach. "I can't really make that determination. I choose to answer that this is the greatest era of men's tennis, and that's the G.O.A.T."
Click here to listen to the full interview with Andy Zodin, including what he had to say about Simona Halep overcoming Serena Williams in the women's final, or listen to the podcast below.
Catch The Morning Huddle, every weekday morning from 6a-7a on Mile High Sports AM 1340 | FM 104.7 or stream live any time for the best local coverage of Colorado sports from Denver's biggest sports talk lineup. Download the all-new free Mile High Sports Radio mobile app for Apple or Android.